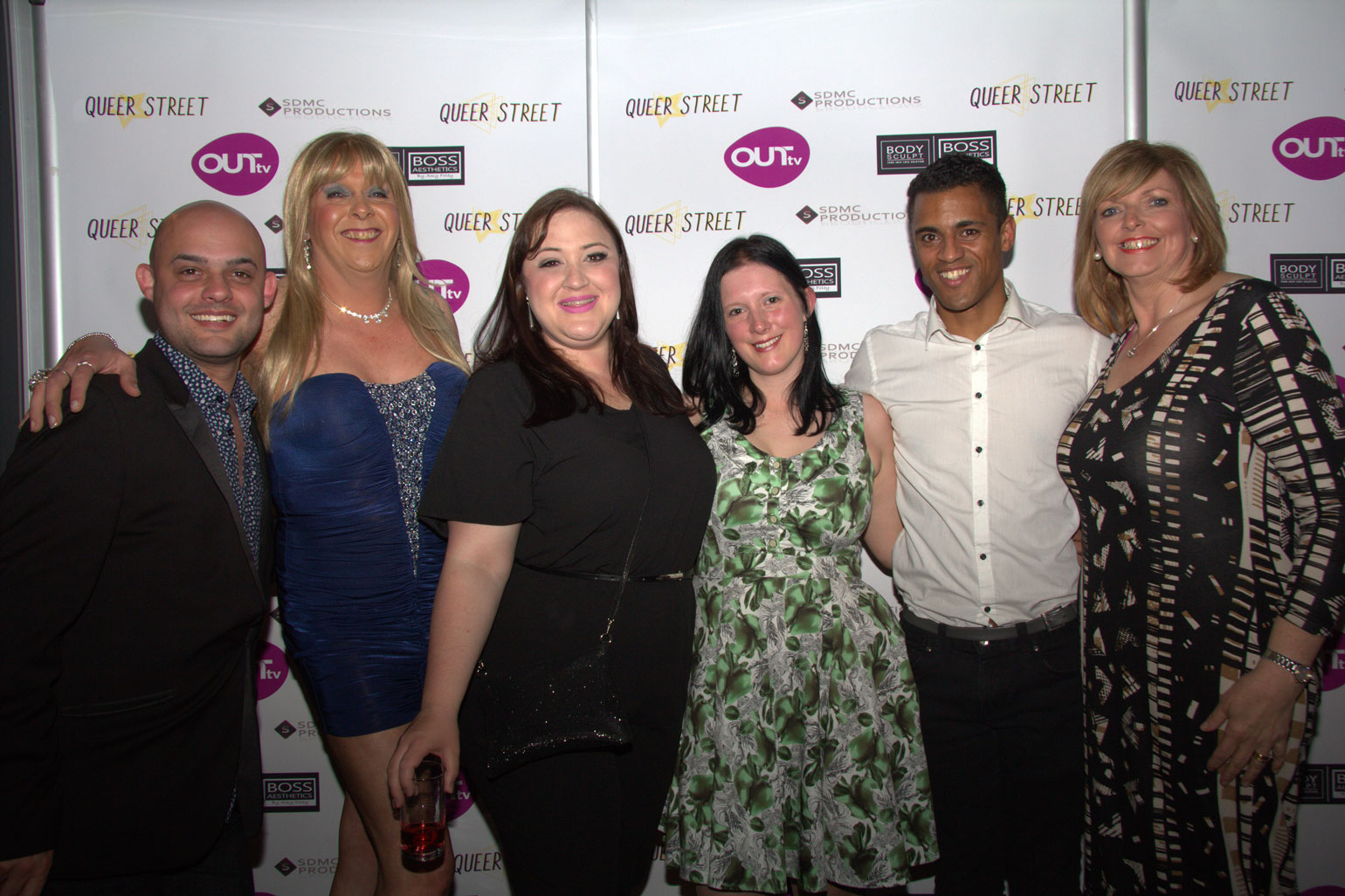 Christopher grew up in Ballasalla on the Island, and attended Castle Rushen High School until his late teens where he moved to the mainland and then join the British Army.
Queer Street gives the the audience a no holes barred insight into the life of the individuals, from working Drag Queens to Hobbyist Trans Women, young Gay men to experienced Lesbian Door Woman, each episode not only entertains but educates the view, dispelling myths and stereotypes.
The 6-part series is set to be broadcast internationally in June and discussions are ongoing with BBC3 for its potential UK broadcast.
We caught up with Director Christopher Kenna to find out more....
You lived on the Isle of Man till your teens. Do you have fond memories of the Island?
I am Manx in heart and always will be. I love the Island. As I grew up I needed to explore more of the world but I do think i will settle back on the Island one day!

The British Army to Queer Street?! Tell us the path you took to now see you creating and directing this series?
Yes, from Iraq to Canal Street has been quite a journey. After an incident in the Army that seen me medically discharged I started in TV as a Presenter and Actor having presented MTV and my own chat show amongst other things.

I then moved into production as I felt watching some TV shows that (arrogantly I suppose) I felt I could do better - and that's really what I set out to do.
I live in Manchester about 3 minutes walk from Canal Street so it was inevitable that I would produce a TV Series to show what I see from my window every day! Camp Crazyness!!
Does any particular moment from filming Queer Street stand out in your mind?
Ha Ha - when you spend 3 months filming Drag Queens, Transvestites, Gay/Lesbian etc every day is colourful! I suppose one day that stands out was our filming of participant Paula at her home.
Paula is a Hobbyist Transvestite - Dave the builder by day, with his wife Sue and daughter - but on a weekend he enjoys to dress and transform to Paula and frankly is Paula in everything he does. Well we went to film the whole transformation with a small crew, one of the crew - this was there first day on set as a Boom Man.
Without naming the poor lad - throughout the filming I really don't think he knew where to put his eyes - he did say to me after filming that this was the first time he had seen a guy dress to be a woman and it was certainly a eye opener for the young guy.
Apart from that - literally every day brought new characters and challenges - it was an absolute pleasure to film and be part off.
Where can people find out more about Christopher Kenna?
If people want to find out more about myself they can check out my work online or follow me on Twitter.
The official trailer for Queer Street can be viewed here.