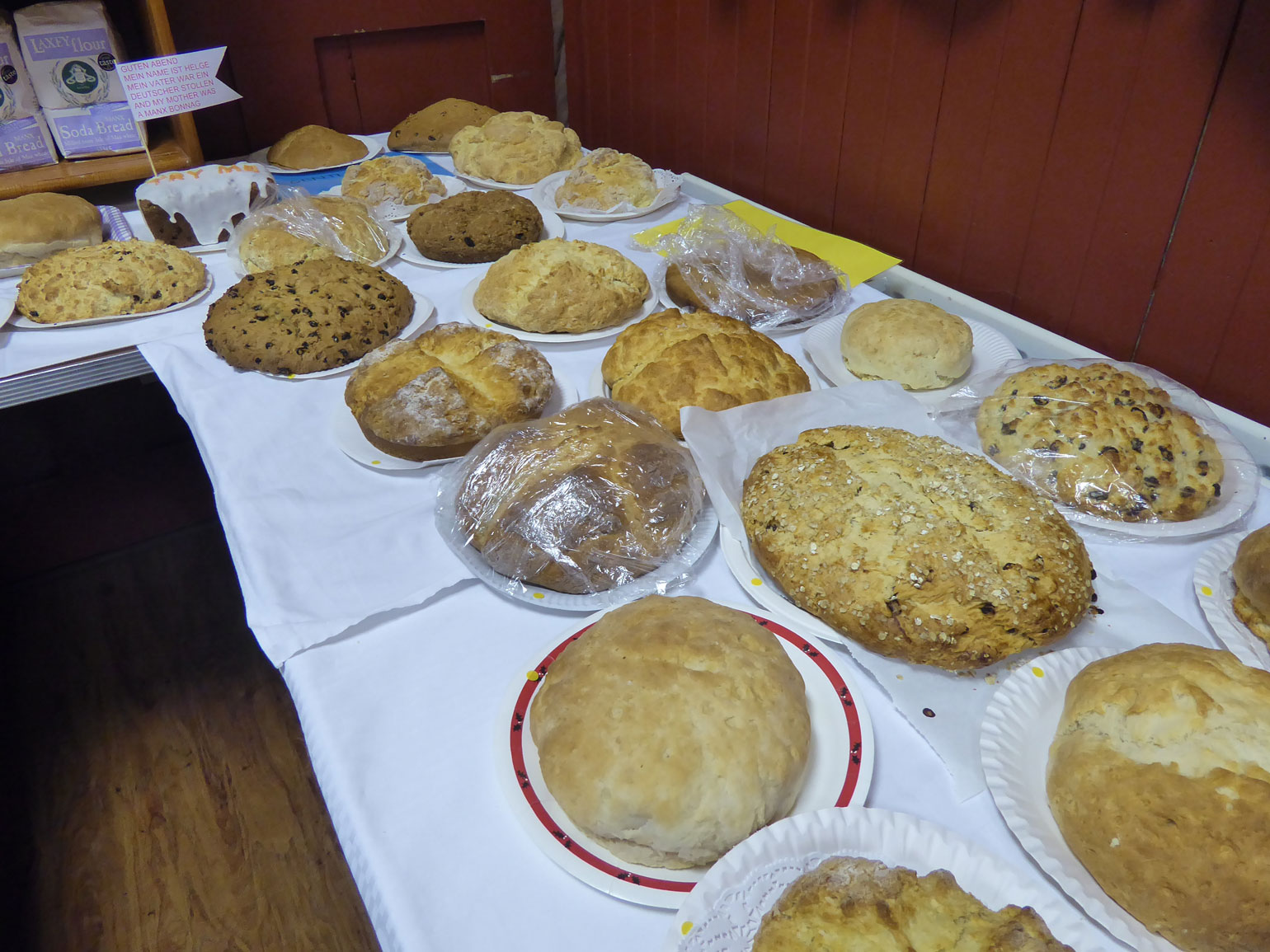 The annual World Bonnag Championships was a great opportunity to combine a talent for baking with an evening's entertainment, drawing competitors and onlookers from all parts of the Island.
The Manx bonnag is a simple, un-yeasted bread which once figured prominently upon many farmhouse kitchen tables, but remains a favourite at a number of social gatherings and in some Island households.
Sponsored by Shoprite, the winners were:

Women's Section - Carolyn Kinrade (who was also awarded the Isle of Man Creamery's Buttermilk Trophy
Men's Section - Dominic Gordon
Under Fourteen - Eva Jones
Gluten Free - Vanessa Callin
Professional Bakers - Niarbyl Cafe (Shoprite Trophy)
Everyone who entered the competitions was invited to take away a complimentary bag of Soda Bread Flour, courtesy of Laxey Flour Mill.
But if you didn't have time to whip a bonnag into shape, there was also chance to watch the events and enjoy a hearty supper, along with entertainment by Dot Tilbury and friends, presentation of cheques to last year's charities and an introduction to this year's chosen beneficiaries. The evening concluded with the auction of all competition entries.
Proceeds after costs will be divided between Tabitha's Trust, the Pahar Trust (Nepal) and Dalby Church Restoration Fund.