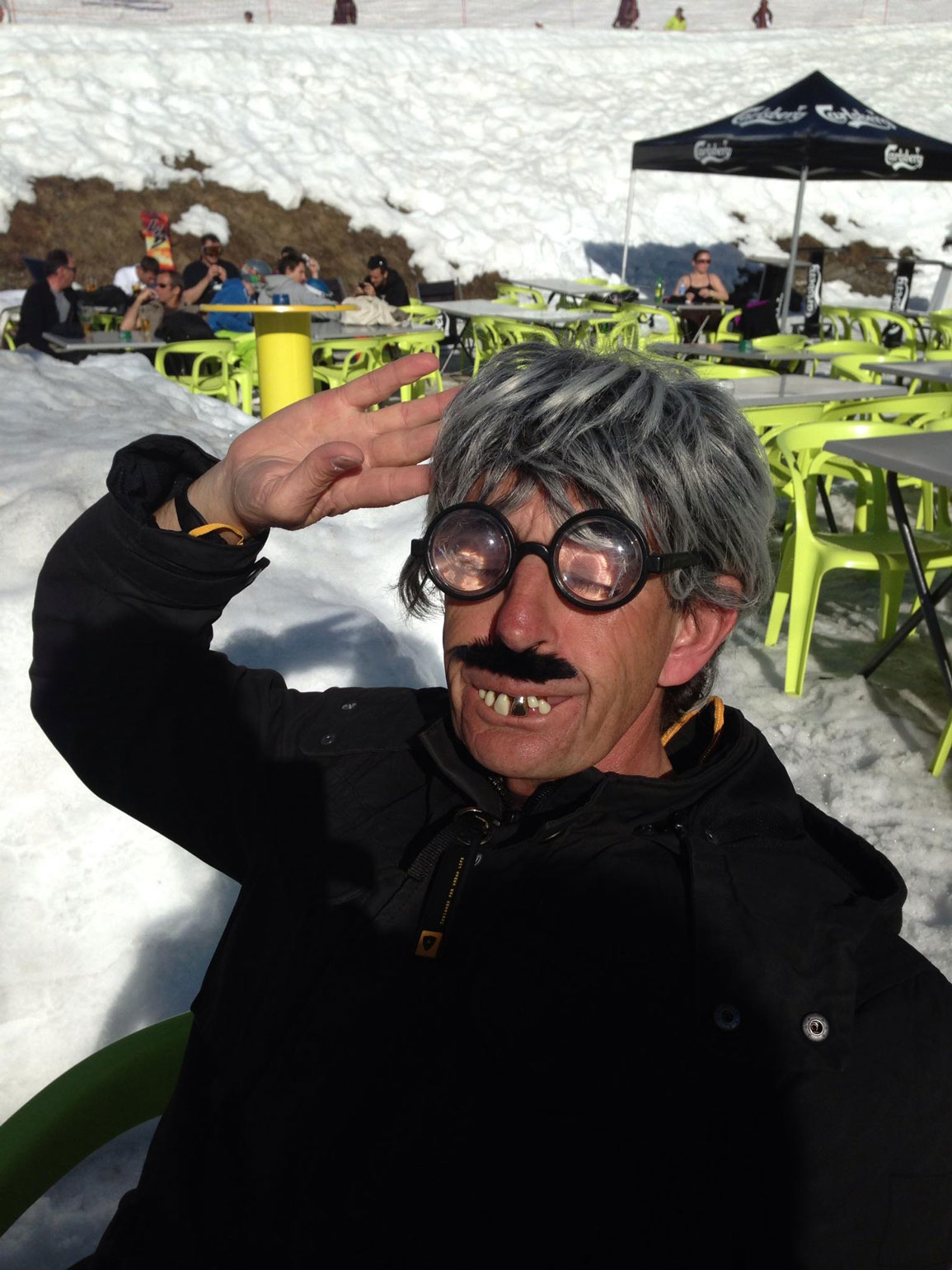 So us lucky Manxies can enjoy an evening of funny stories, moving tales and his passion for living life to the full!
We were delighted that Steve agreed to answer some questions for us.
You live here on the Isle of Man now, what brought you here?
I always enjoyed coming here it's somewhere I could relax from my hectic schedule, I also love the sea-view from my apartment in Douglas.
Which event do you prefer, the TT or MGP?
The TT right now, but I see the Classic TT becoming the best event. It will grow into an event as big as the TT, I believe.
In your opinion who is the greatest ever TT winner and why?
Anyone who wins a TT is a hero of mine, but I think that Joey Dunlop was very special. However Mike Hailwood's comeback also amazed me, as does John McGuinness.
If you could buy and ride one bike what would it be and why?
I am lucky enough to have ridden most bikes, including MOTO GP machines but a M1 Yamaha for track days now that would be special!
With the recent comments about F1 & the apparent lack of V8 screaming engines do you think that TT Zero will every truly catch on or make the transition to more mainstream racing?
I have always liked new technologies and you have to be impressed with the incredible development of the TT Zero machines. But I am old school and it was the noise and the smells that first attracted me to racing so the answer is no.
In your career of commentating who do you most look forward to working with either for their knowledge of the sport or because you enjoy their company?
James Whitham, as he has the same kind of enthusiasm as me and incredibly a similar sense of humour! In fact the whole TT crew are a joy to work with. It is my favourite 2 weeks, hardly work!
You've raced bikes and trucks are they any other adrenaline-pumping activities you wish you'd tried?
I really enjoy flying my plane and I might have tried the Red Bull Air Race Series had I had more time and ten years younger! I also came close to doing the Paris Dakar race 25 years ago but unfortunately the project failed but it's quite adrenaline-pumping on the golf course when I am playing... not for me but the other golfers.
M.A.D. - My Adolescent Dad, a funny & informative evening with Steve Parrish, hosted by Frankie Parrish is on at the Gaiety Theatre on Tuesday 3rd June 2014 (TT week). Call the Box Office now on 600555.