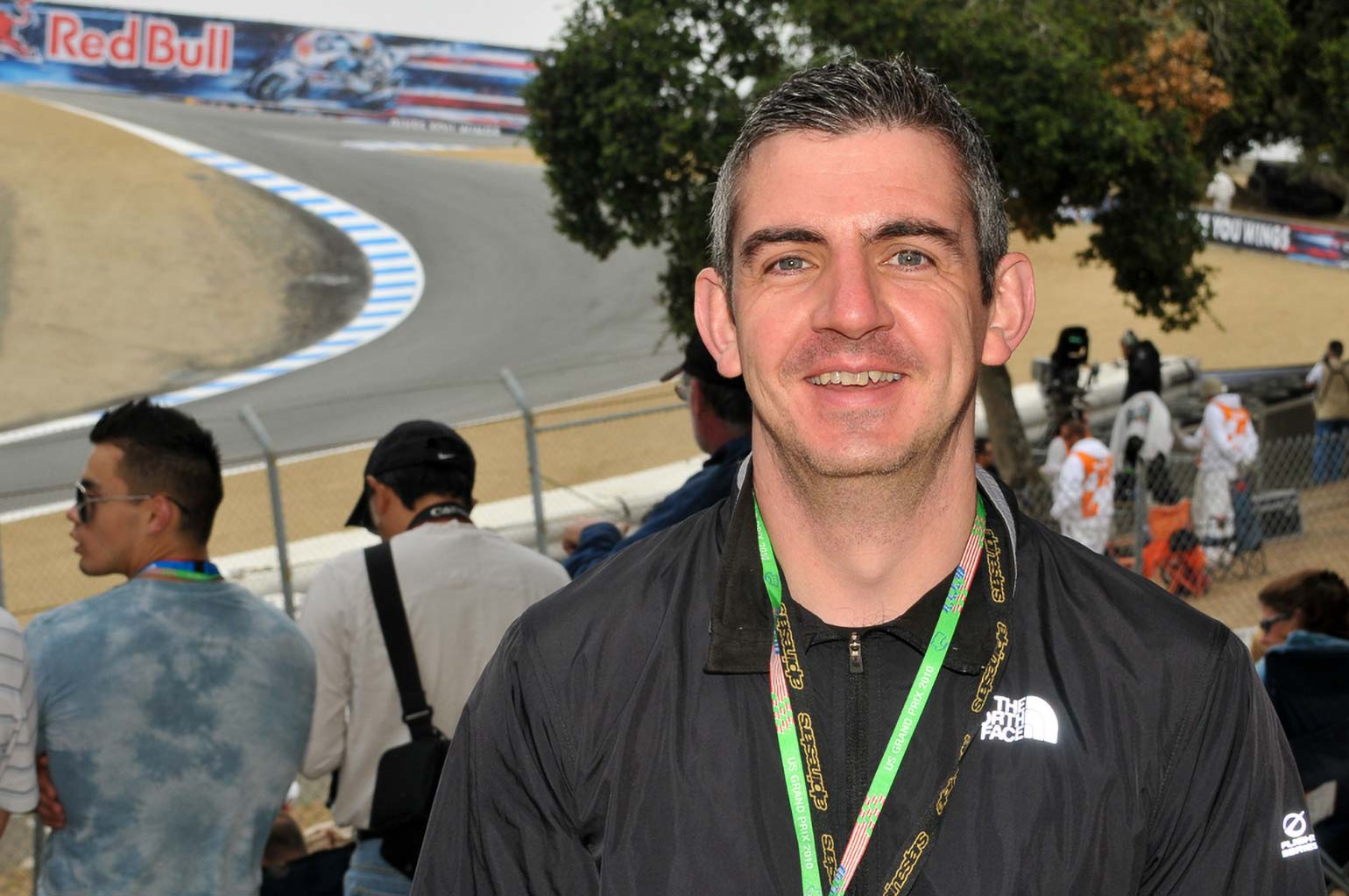 The Best of Me... Stephen McClements is a local amateur photographer, specialising in motorcycle racing.
He has achieved accreditation for local road races, British Superbikes, World Superbikes and Moto GP at circuits across the world. Most recently his images have been published in the official TT 2014 programme and Guy Martin's autobiography.
You can view his work at www.ajsimages.co.uk.
Best meal (cooked by you or another):
Definitely nothing I have ever attempted to cook.
Whilst holidaying in America I discovered the delights of the pulled pork sandwich together with a side of sweet potato fries: highly recommended, from Gilleys in Las Vegas.
Best outfit or single item of clothing:
My TT Media bib! It means my media accreditation application has been successful. For two weeks I can enjoy capturing and sharing images worldwide from the racing whilst promoting the island
Best memory:
I was fortunate as a child to spend my school holidays traveling around Europe with my dad, following the motorcycle racing World Championship. As he passed away a few years ago these memories are very special to me.
Best way to spend the day:
Get up early for a couple of hours' cycling. Then watching motorcycle racing sat on a hedge with my camera and an unlimited supply of sandwiches, before finishing with a trip to the pub with friends.
Best advice:
Live life with no regrets.
From a photography perspective, having turned up for one TT practice with no memory cards: failure to prepare is preparing to fail
Best place in the Isle of Man:
Having been bitten by the cycling bug recently, each ride is an opportunity to discover a new place. Currently on a sunny day, the view going through Dalby out towards Niarbyl is my favourite, unlike the climb, which is less favourable.
The Best of Me feature first appears in the Manx Advertiser.