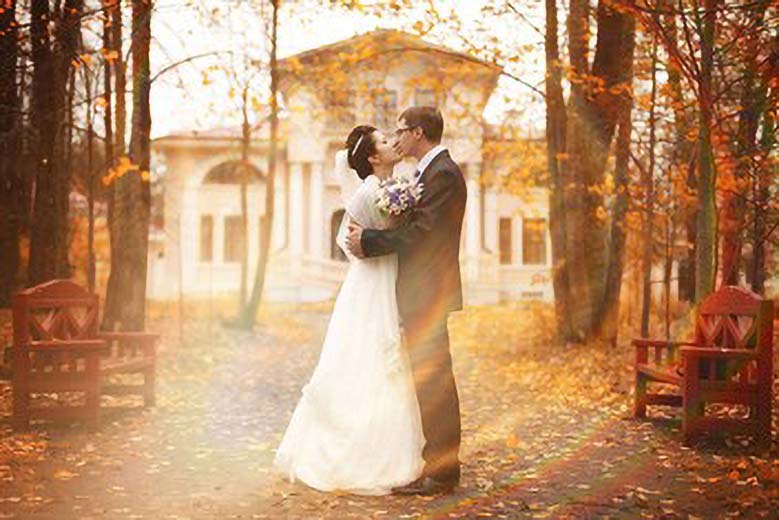 The temperature has finally started to drop on our tiny little island - the air outside is crisp, the skies are clear - and the heating has been turned back on!
There's a lot to love about Autumn, but there's even more to love about Autumn weddings!

Rich, jewel-toned colours, rustic and deep red hues, wild bouquets and twine centrepieces - these are just some of the Autumn wedding themes that we love at Your Big Day!
So if you're getting married on the Isle of Man this Autumn, or are planning your Isle of Man wedding day for this time next year, we have some fabulous Autumn wedding tips just for you!
Here's our top picks:
1. Autumn Colour Palettes - those rich, deep and powerful colours - like burgundy, auburn, plum and emerald look amazing paired with warmer dusty pastel colours for a reminiscent and romantic colour palette. Add in a few metallic strokes too - like yellow, rose gold and brass, to really make your colour palette come alive. Manx Tartan also looks great in Autumn - pair with burgundy and rose gold hues for a pop of colour.
2. Autumn Wedding Cakes - take full advantage of the Autumn theme and go for a clean and simple cake decorated with Autumn blooms and greenery! Autumn is the season where you can really be creative with your wedding cake design.

3. Autumn Wedding Stationery - calligraphy has never worked so well than during the Autumn months! There's something truly refreshing and romantic about this time of year, so why not translate this into the design of your wedding stationery - from save the date cards and invitations, to table menus and place names!

4. Autumn Fur - if there's one time where a bride and other members of the bridal party can fashionably get away with pairing your wedding dress with a faux fur shrug, coat, shawl or wrap, it's now! These look so elegant and glamorous and can really add character to your Autumn wedding theme. They'll keep you warm too - especially for those outside photographs! Just remember to get one that suits the style of your dress.

5. Autumn Flowers - leafy, wild looking bouquets and centrepieces are perfect for this time of year, especially when freshly picked. Have some fun incorporating berries, branches, twigs and thistles for your whimsical Autumn feel.


Article by Your Big Day, the Isle of Man's one stop weddings website, directory and forum.
For more Isle of Man wedding inspiration and advice visit http://www.yourbigday.im/ and find them on Facebook at https://www.facebook.com/yourbigday.im?fref=ts for the latest Isle of Man wedding competitions, real weddings features and news.