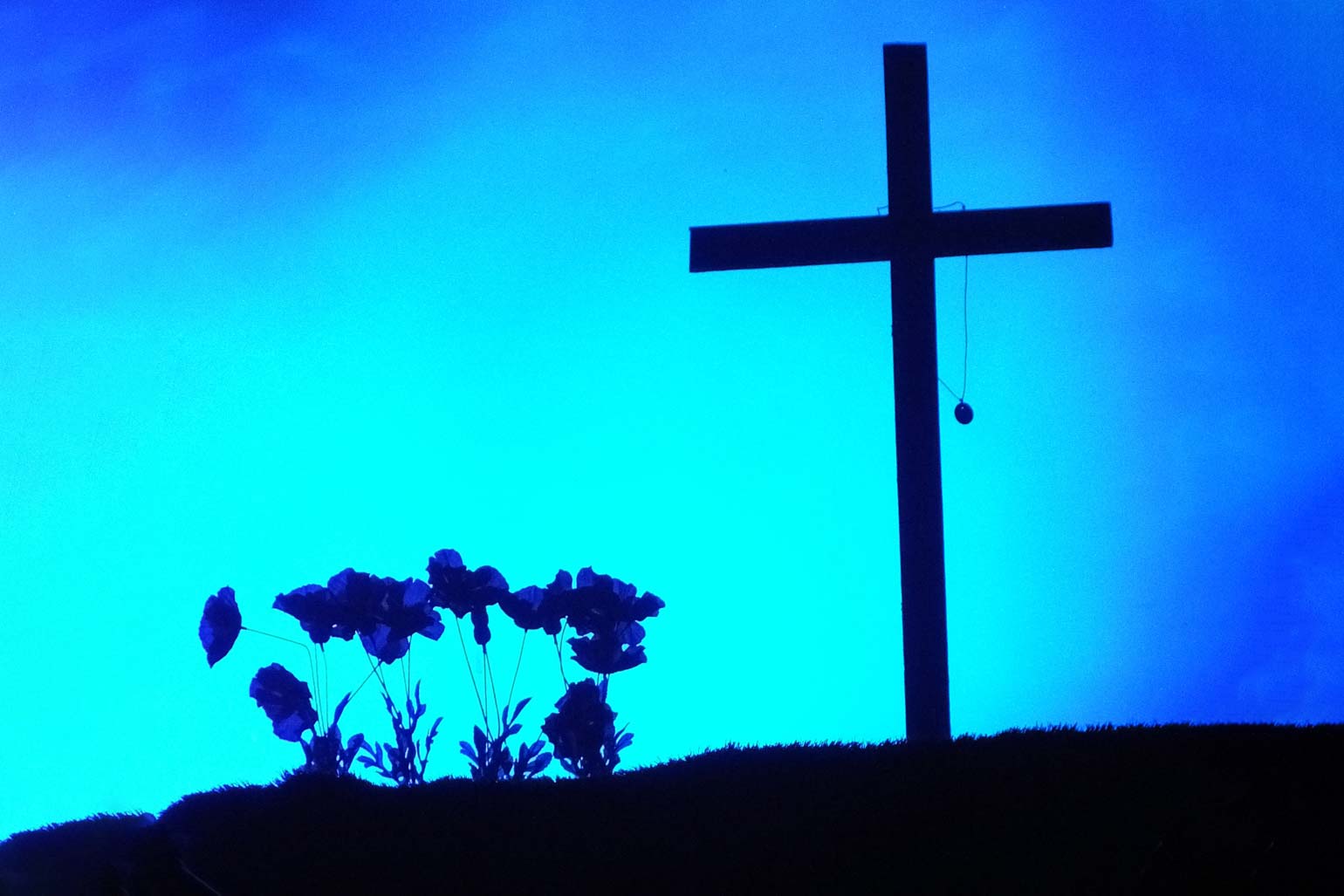 Presented as a 'docu-musical tribute', The Green Fields of France was the brainchild of Bill Quine under the umbrella of Peel Heritage Trust, organised to coincide with the centenary commemorations of World War I.

Held over two nights at the Centenary Centre in Peel, it expressed a wide range of emotions; viewing life from the perspective of both those heading for the battlefields and others left behind.

Using music, song and dialogue, the stage production conveyed the true experiences of a small group of Manx soldiers at the Battle of the Somme, using dramatic sound and visual effects to enhance the experience.

Most of the cast took on the persona of someone from the Isle of Man to relate their tale, rather than convey the story of a melded, fictitious character, which made the event more poignant.

Although dedicated to all those who went to fight from the Isle of Man, and indeed to those who belong to the services today, the drama concentrated on the lives of four local men; John T. Quine DCM, John McCauley, Jack Lewney and John Callister.

Other actors explored the lives of those who remained on the Island, including Louisa Quine (wife of John Quine), singing sweetheart Margaret Gelling (grandmother of Arthur Christian - see below), paperboy Alec Maddrell and Peel Clothworkers' School pupil Becky Quayle, who later became a member of Queen Alexandra's Imperial Military Nursing Service.

Narrator for the event was a suitably attired James Mylchreest (grandson of the late Brian Mylchreest LVO, OBE, TD, JP and Colonel in Chief of the Manx Regiment) who helped bring the sequence of events to life with a number of local actors, singers and musicians.

Music was provided by violinist Isla Callister, trumpeter Arthur Christian and piper John Struthers from the Ellan Vannin Pipe Band, with some morale boosting songs of the era sung with gusto by a specially organised choir directed by John Elliott.

A commemorative programme explored other links to The Great War and included a Peel Roll of Honour within its centre pages.