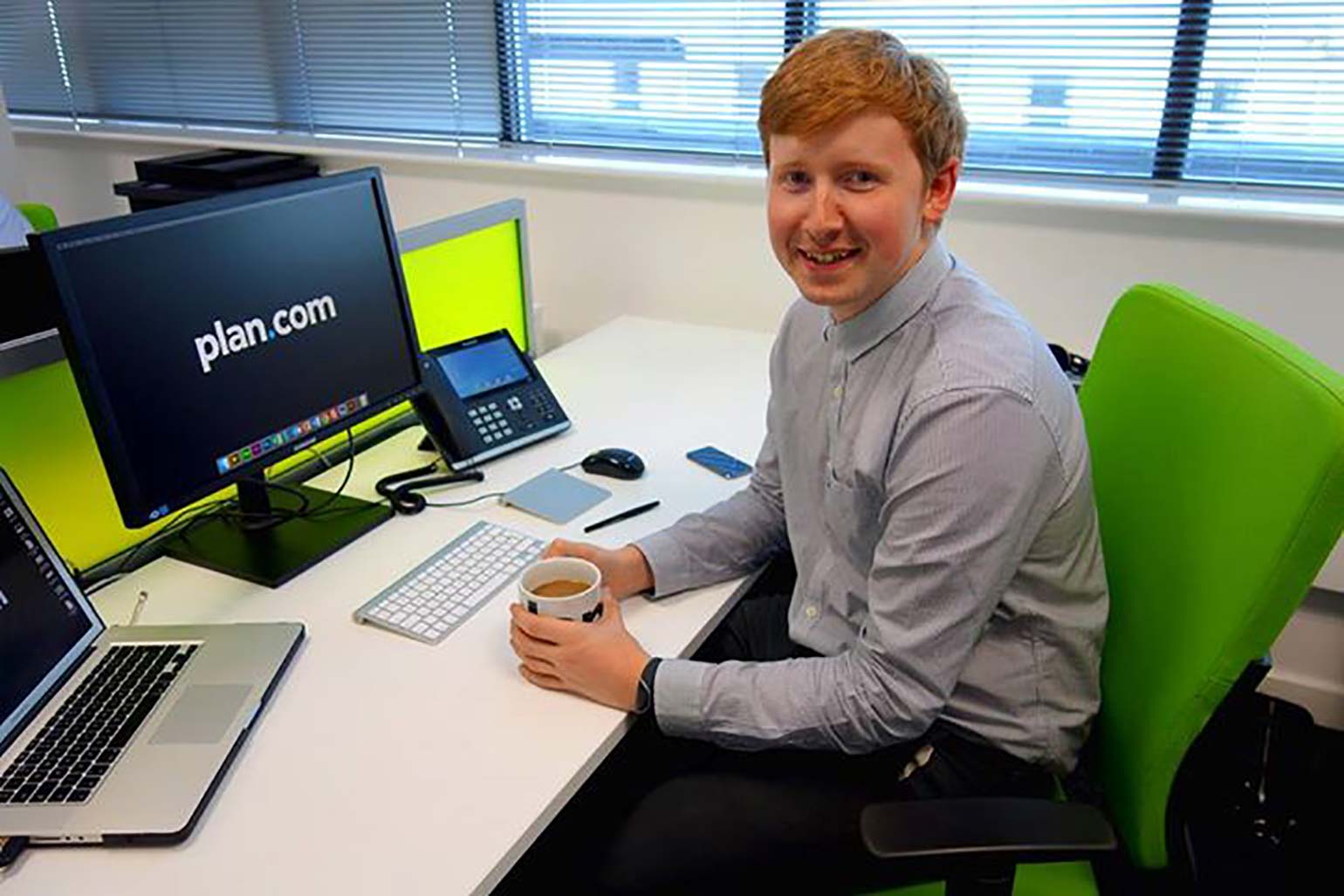 We spoke with Alex Barlow about his recent appointment as a designer at plan.com.
Congratulations on your new role, what are you most looking forward to the most?
I'm really looking forward to getting my teeth into the large and growing product portfolio that plan.com have to offer. I'm a bit of a techie so the role has been really exciting so far, the things these tech guys can do is incredible! Oh and I also love the brand! Nice and simple but ballsy and punchy which is quite seldom seen in the B2B market :)
Any advice for people looking to work in this area of business?
Technology is advancing at a scary rate, probably faster than your cells can divide! But my advice would be to keep up to date with what's happening, finding out about the latest social media, the latest advertising formats and interesting methods of madness in the marketing world! You have to have something to give you an edge, and being able to become future-proof really is a skill that nobody can argue with!
In such a role, what strengths would you say are needed?
Interest in what you're doing is so important, if you don't enjoy what you do, then there's no point in trying to do something properly, you have to be willing to understand and learn about the work you take part in, I've worked in telecommunications since leaving education and I love the full-circle effect that telecommunication has, with the end goal of connecting people together whether that be to join families and friends together or to make money for a business seeking opportunity, the end goal is assisting and helping others with technology, 2 things that I love!
Any technology you personally couldn't live without?
Apple! iPhone, iPad, Mac, I just couldn't live without my Apple products!
Outside of work, how do you like to relax?
Relax? Hmmmm... Photography is a hobby of mine, but I'm not sure I ever truly relax! I'm a ripe old age of 21!