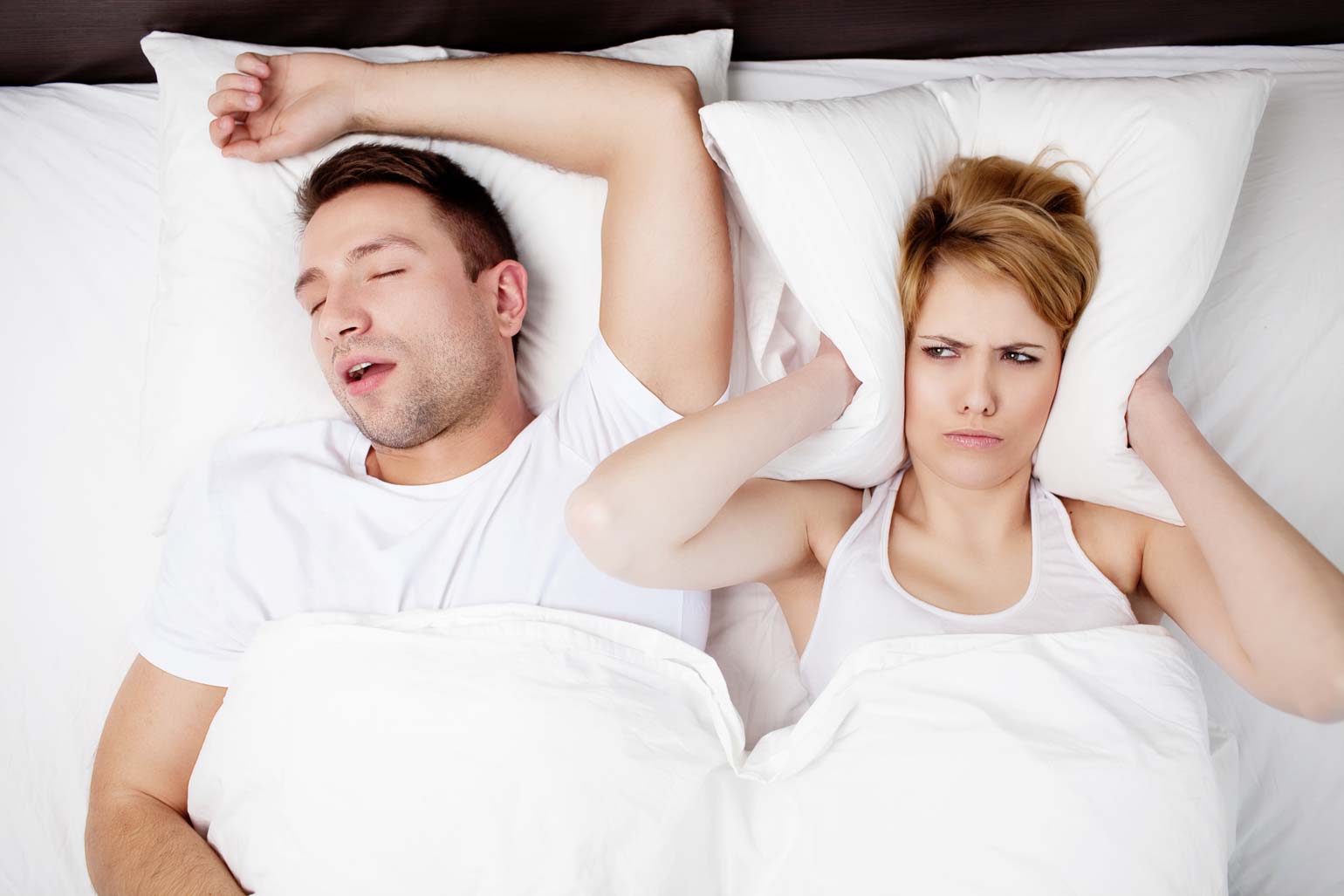 When the clocks sprung forward we lost another precious hour of sleep.
But it's not just one hour of sleep that we're losing. A new sleep study from New Febreze Sleep Serenity shows that on three different nights each week, people in the North West lose an average of one hour and 51 minutes of shut eye while struggling to nod off - that's five hours and 55 minutes each week or almost 13 days each year (more than anywhere else in the UK). Almost nine in ten people in the North West (85%) have nights of disturbed sleep with more than a third saying they rarely have a full night's sleep.
The effect of this lost sleep is visibly noticeable, with over half (59%) of people in the North West stating that people say they look tired or like they're struggling the morning after a bad night's sleep.
The research revealed stress, bad dreams and partner's snoring were among the top 10 reasons for a disturbed night sleep. Sunday was identified as the night when people in the North West are all most likely to find themselves tossing and turning, worried about the working week ahead
Top Ten Reasons for Disturbed Sleep in the North West
Needing to go to the toilet
Stress/anxiety
Partner's snoring
Being too hot
Bad dreams
Money worries
Partner tossing and turning
Work issues
Being too cold
Health problems
Leading sleep expert Dr Guy Meadows, had this to say;
"For people in the North West, the continuous struggle with sleep peaks on a Sunday night. Largely it's due to us going to bed late on a Saturday night, and sleeping in too long the next day. What people may not realise is that this resets your body clock, the part of your brain that tells you when to sleep, telling it to go to bed later the next night. You also need 16-17 hours of wakefulness in order to get to sleep, which doesn't happen it you get up late."
Dr Guy continued,
"So, however hard it may feel, it's important to wake-up and face the day as early as you can after a late Saturday night to help you fall asleep quickly and stay asleep, ready to start the week full of energy."
Lack of sleep is a big problem for people in the North West of England, with almost three quarters (72%) going through periods of worry that they'll never get to sleep again.
Londoners were found to be most likely to wake up in a bad mood after a bad night's sleep (79%), closely followed by people from Yorkshire (76%) and the East Midlands (74%). People in the North West were least likely to wake up in a mood (63%).
Lack of sleep isn't just affecting mood, it's also affecting productivity, with three quarters (74%) of people in the region struggling to concentrate at work after a night of tossing and turning. A sixth (16%) of people in the North West have been pulled up on their tiredness-induced poor work by their boss, while a fifth (22%) admit to making mistakes at work. One in six (13%) have snapped at a colleague and 6% have fallen asleep at their desk. Others may not even make it to the office, with one in ten (10%) nodding off on the commute. It's also a bad week for tardiness, as 3% of people in the North West admit to having been late for work on the Monday following the clock-change.
Other negative effects from lack of shut-eye were listed by people in the region as snapping at their partners (41%), oversleeping (32%) crying (18%), and even leaving the house wearing odd socks (6%)!
The North West's current bedtime routines involve watching TV (43%), checking social media (30%) and reading work emails (10%). But with the region losing 2 years of their life struggling to sleep , the research suggests these nightly rituals are not promoting a peaceful night's sleep, particularly for the 17% who admit to gaming just before bed.
The research is released in line with the launch of New Febreze Sleep Serenity, the first range of products designed by Febreze to create a relaxing bedtime environment.
Anastasia Roumelioti, Home Care Communications for New Febreze Sleep Serenity comments:
"The research highlights that lack of sleep is a problem for people in the North West. Creating the appropriate ambience in a bedroom is the first step to a relaxed mood to aid sleep. Febreze Sleep Serenity contains fragrances, such as lavender, that have been expertly selected to create a soothing environment to promote a good night's sleep so we can sleep happy and start recovering the 11 days lost each year struggling to sleep."
Dr Guy continued: "Loss of sleep is having clear negative affects to many people in the region. Creating a relaxing bedroom environment is a great way to help people prepare for a night of undisturbed sleep. This can include removing distractions, ensuring a room is dark, quiet, comfortable and a cool temperature. Certain fragrances can have a powerful impact on our senses and a calming effect on the body, which is why scent can have a role in creating a relaxing bedtime environment.