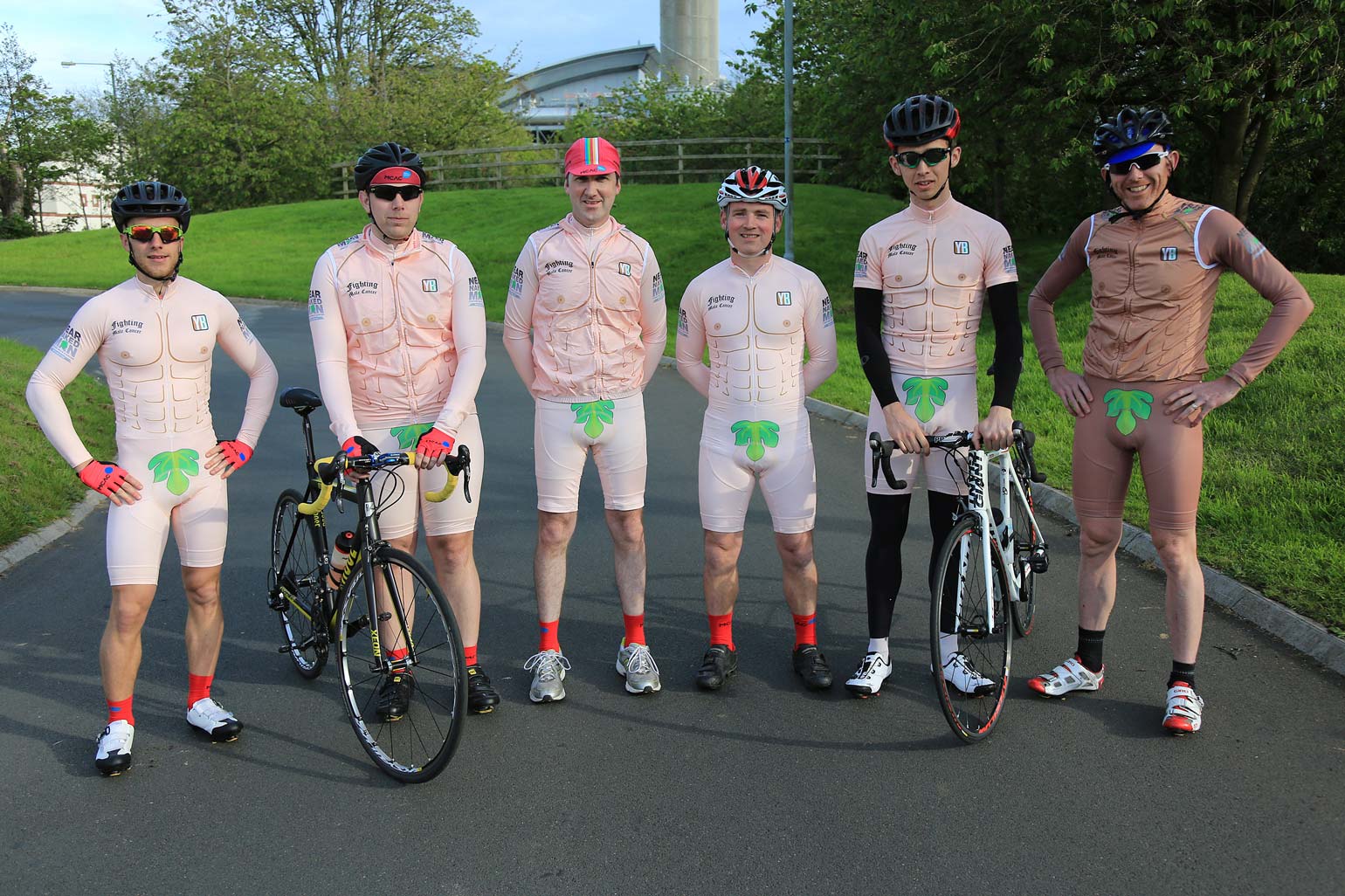 Did you spot possibly the most eye catching cycling team ever on the Island's roads recently? They donned rather revealing outfits to raise awareness of male cancer.
The Island already has made its mark in the world of cycling producing home-grown talents such as Mark Cavendish and Peter Kennaugh but now you can show off your talents!
The Isle of Real Men Challenge, is a 3-day, 300-mile cycling event around the Island from the 12th to 16th June all in aid of raising funds for the Male Cancer Awareness Campaign (MCAC - registered charity No. 1110367).
The real difference is you get to wear a Near Naked skinsuit no less. Designed to attract as much attention as is acceptably possible.
Local Rider Tom Black said- "The kit is truly amazing. It really turns heads and I've had lots of shouts outs while training. I am really looking forward to meeting the rest of the riders and showing them the Island. Plus we all know someone affected by cancer and this is such a great way to help, get an important message out and to raise money for a great charity."
The cycling challenge has been dubbed the "Isle of Real Men" due to the Island's lack of flat roads and our producing some of the worlds finest Pro cyclists.
Tom Parry from Ramsey "It's not going to be easy doing 3 days of 100 miles back to back on Manx roads. But we hope everyone will get behind us and support us."
Several riders are flying in from Ireland and UK and are excited to be cycling on the same roads as their cycling and motorbiking heroes.
Duncan Weaver from Northamptonshire "I am big fan of Mark Cavendish and Peter Kennaugh and the Isle of Man TT so I am so excited to finally ride the same roads, as this will be my first time on the Island."
Charity Founder and CEO and Ex-Isle Resident Patrick Cox "We are really excited about this cycling challenge and the amount of support we have already received from the Island has been amazing. We have 4 more places left and really hope we can fill them.