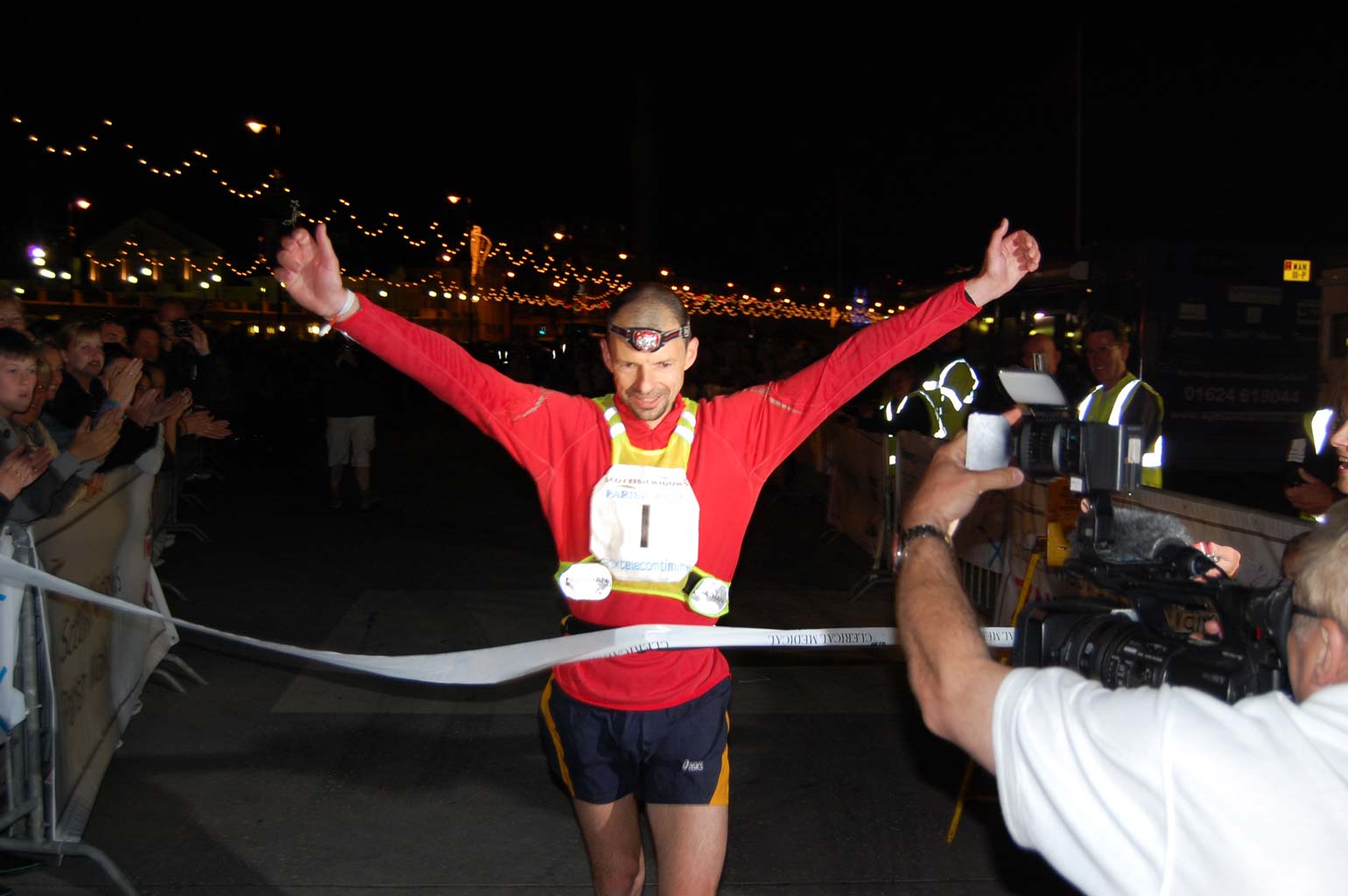 Four-times Parish Walk winner Jock Waddington is taking it easy this year. He is only planning to go to Peel on Saturday.

In fairness, it's because last week he won 100-mile the Dutch Centurion walking race in Rotterdam! Although he felt an ankle injury that he's been nursing this year, he triumphed at Princess Beatrix Park.

Besides, the definition of taking it easy appears to be a little different if you can walk around the gruelling 85-mile Parish Walk in about 15 hours.

Jock dominated the Parish Walk, winning four times on the bounce, from 2008-11. The last of those saw him complete the course, that takes you to every parish in the Island, in a time of 15 hours, one minute and 48 seconds. In 2012 he did not race, but was back last year, finishing third.
He said: 'I am going to Peel this year that is the plan.'

While his feet are sore from heading a strong Manx contingent in the Netherlands, he believes he will be good to go, although he admits it might be just as well he is not aiming to finish this time.

However, he plans to complete the course again in future years. 'I don't think it will be competitively, I will just try to notch up 10 finishes and call it day.'

He now competes in race walks across Europe, but it was the Parish Walk that opened his eyes to the sport and, he said, when a Manx contingent travels to compete in a long-distance walk, it can take some opponents by surprise just how good they are.

We all know which race we have to thank for that.

Jock came to the Parish Walk relatively late, after joining the Merchant Navy at the age of 16 and travelling around the world. His first time in the race was only 10 years ago.

Now, there are few people better qualified than Jock to offer advice to Parish Walk competitors, including debutants.

'The first thing is have a target,' he said. 'A lot of people say "I will see how far I can go" - as soon as it starts to hurt you, or it goes wrong, that is it. If you say "get to Peel" you have a choice and so have a chance.'

'Don't go too fast. It is very easy to get sucked in.'

'Nutrition and liquids are important. Keep eating, keep drinking to replace energy you are using on the walk around.'

He added: 'For the complete first-timer, it is a big learning curve. The first time I did it in 2004, I had done two and a half months' training and I was convinced I would get round through mental attitude.'

'I didn't, I got as far as Kirk Michael and thought I was going to die. Enthusiasm will only get you so far.'

Undeterred, Jock was back the next year and this time, he made it round the entire course

He has completed the course eight times and last year, after his break in 2012, came in third behind Michael George and Richard Gerrard. Michael's winning time was an astonishing 14.44.49, with Richard at 14.50.59. Jock came in at 15.12.39.

The actual record time is shared by Richard Gerrard and Vinny Lynch, who shared the 2012 title in an incredible 14.42.32.

Jock's best in 2011 is the seventh fastest time ever.

He thinks there is a good chance the current Parish Walk record will last for a number of years.

But he added that it's not just about those at the head of the field.

'The Parish Walk has such a special aspect for the general public. More or less everybody must be involved. If they are not competing they know someone who is or they are offering food and drink out on the route.'

He said there were many special moments over the years, while his favourite and least favourite sections of the course have changed with differing experiences.

One thing still stands out.

'The first finish is a brilliant feeling: you start blubbing like a big girl!'

The Manx Telecom Parish Walk starts at the National Sports Centre in Douglas at 8am. This article first appeared in the Manx Advertiser.