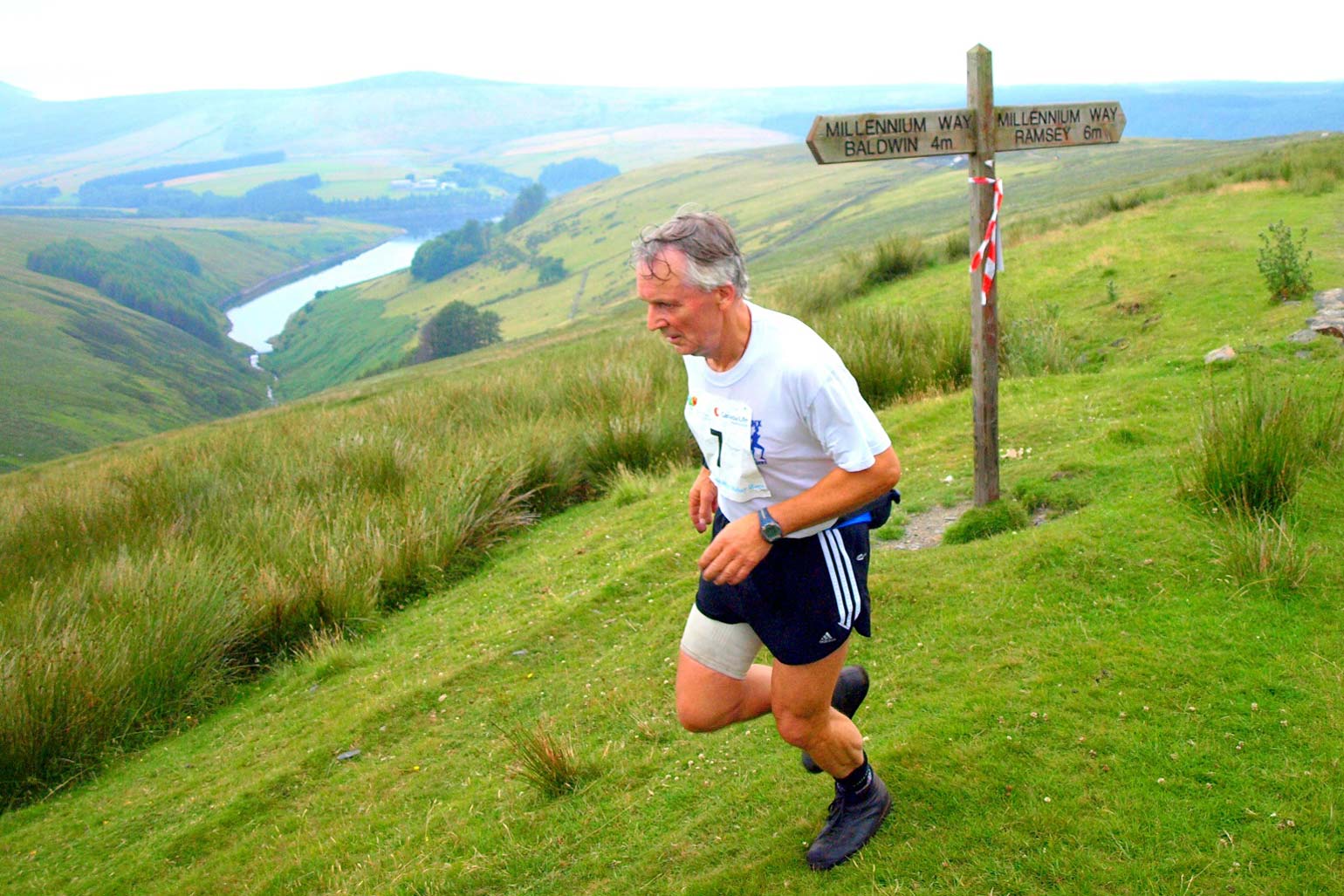 Fifteen teams completed the Millennium Way Relay run on Saturday (July 19) raising around £2,000 for The Children's Centre in the process. The event, sponsored by Canada Life International, saw teams of four running the 28-mile multi-terrain course from Ramsey to Castletown. Two solo runners also raced the full distance.

The team competition was based on a handicap format with a quartet from Strix (Matthew Gold, Andrew Winstanley, Richard Drinkwater, and Nadine Teichmann) winning, ahead of Hardly Athletic (Paul Thomas, Stephen Caley, Juan Owens, and Dom Murphy), and third placed The Old Codgers & A Young Fellow (Ian Callister, Geoff Hall, Alan Gault, and Dave Hall).

For the record, the three actual fastest times recorded on the day were Hardly Athletic who clocked 3hrs 12mins 26secs. Second fastest were Designated Drinkers (which included three Manx Telecom Parish Walk winners Jock Waddington, Richard Gerrard and Vinny Lynch) with Chris Cale completing the quartet which clocked 3hrs 14mins 49secs.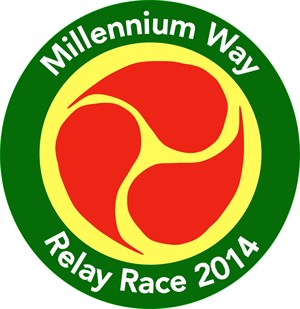 In third place on actual time were First Names (John Norrey, Gary Yates, Dawn Yates, and Joanne Glassey) who finished in 3hrs 17mins 09secs.

The individual event was a scratch race with Cronk y Berry School headteacher Rob Sellors winning in a time of 3hr 04min 01sec. The runner-up was Paul Kinnin in 4hr 12min 56sec. Rob also won The Children's Centre's Isle of Man Coastal Ultra 100 mile race in May this year.

For the team, each of the four relay legs had its own challenges. The first leg, 11 miles from Ramsey to the Brandywell Road, covered a mostly undulating course across open country; the second leg was a 6 mile trail section mostly downhill to the changeover in Crosby; leg three was predominantly a uphill road section covering 4.5 miles; and the final 6.5 mile leg from St Marks to Castletown mainly flat and across open country before arriving in the Island's ancient capital.

The Millennium Way Relay was first held in 1979 when the trail first opened. Traditionally, it was on Boxing Day with the last event being held in 2009, but returned to the Island's athletics calendar this year as a fundraising event for The Children's Centre's charitable projects, which help children and families across the Island.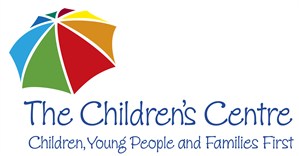 Lisa Motley, Endurance Events Fundraiser at The Children's Centre, commented: "Despite the damp conditions the event went really well and we're delighted with the response of the teams and individuals who took part and put so much effort into training and racing. We're extremely grateful for the support from Canada Life International which enabled us to put this popular event back on the Island's sporting calendar.

"Thanks must also go to the Up & Running store in Douglas for generously donating gift vouchers as prizes, Dave Sayle at The Sidings in Castletown for putting on an excellent buffet, Graham and Sue Hughes from Manx Timing Solutions for providing results, and all of the many helpers and volunteers who made it such a great event. We're already looking at staging the Millennium Way Relay again in 2015."

Winners of the team event received a trophy, and each member went home with a £25 Up & Running gift voucher. There were also £15 Up & Running vouchers for the fastest man and fastest woman on each leg, and £15 vouchers and trophies for the first male and female in the individual event. For information about more exciting fundraising events being organised by The Children's Centre go to www.thechildrenscentre.org.im/events/

Results
Team results (courtesy of www.manxtimingsolutions.com) are listed below in the following format: Team name, runners and relay leg times, team handicap time, followed by the team's actual time in brackets:

1st - Strix (leg one Matthew Gold 1hr 26min 41sec, leg two Andrew Winstanley 48min 54sec, leg three Richard Drinkwater 38min 25sec, leg four Nadine Teichmann 58min 22sec) 4hr 13min 22sec [3hr 52min 22sec].
2nd - Hardly Athletic (Paul Thomas 1:10.02, Stephen Caley 44.20, Juan Owens 31.13, Dom Murphy 46.51) 4:21.26 [3:12.26]
3rd - The Old Codgers & A Young Fellow (Ian Callister 1:22.02, Geoff Hall 1:05.07, Alan Gault 39.46, Dave Hall 38.35) 4:22.30 [3:45.30]
4th - The Millennium Wheyyy Boys (Jess Carridge 1:27.10, Richard Gault 52.42, Stephen Mulhern 35.29, Amber Carridge 42.50) 4:31.11 [3:38.11]
5th - First Names (John Norrey 1:12.36, Gary Yates 50.21, Dawn Yates 29.56, Joanne Glassey 44.16) 4:46.09 [3:17.09]
6th - Beaver Boys (Barclays) (John Kelly 1:19.08, Neil Withers 1:04.12, James Cahill 35.28, Phil Kensall 44.27) 4:50.15 [3:43.15]
7th - Blood Sweat and Beers (Juan Kinvig 1:36.21, Sarah Cringle 57.23, Jack Sleight 30.10, Becky Watterson 49.34) 4:50.28 [3:53.28]
8th - Smells Like Team Spirit (Mark Flanagan 1:14.34, Phil Motley 50.59, Courtney Payne-Audsley 36.51, Phil Collins 59.05) 4:52.29 [3:41.29];
9th - Fuelled By Chocolate (Eleanor Gawne 1:20.51, Rachel Holden 57.46, Christine OHanlon 34.46, Caroline Moran 43.15) 5:03.38 [5:03.38];
10th - Designated Drinkers (Jock Waddington 1:17.44, Richard Gerrard 46.53, Vinny Lynch 29.01, Chris Cale 41.11) 5:08.49 [3:14.49]
11th - PWC (Neil Brogan 1:07.50, Paul Atherton 58.31, Alister Crooks 31.50, Oliver Sterlopulos 42.58) 5:13.09 [3:21.09]
12th - Skanco (Andy Gosnell 1:14.51, John Bolton 1:10.54, Darren Smethurst 35.50, Dee Mcloughlin 48.44) 5:23.19 [3:50.19];
13th - Team Mulhern (Michael McHale 1:17.01, Paul Hinstridge 1:08.43, Stuart Christian 27.01, Richard Mulhern 39.01) 5:23.46 [3:31.46]
14th - West is Best (Ben Scott 1:09.45, Simon Foster 1:04.16, Neil Westwood 47.04, Dan Davies 54.18) 5:45.23 [3:55.23];
15th - Panacea (Sam Tipper 1:42.59, Martha Manini 2:08.10, Clarisse Ceoto 1:09.46, Ben Barlow 56.19) 5:57.14 [5:57.14]
Individual Results
1st - Rob Sellors - 3hr 04min 01sec (Splits: L1: 1hr 06min 12sec; L2: 46min 28sec, L3: 31min 53sec, L4: 39min 28sec)
2nd - Paul Kinnin - 4hr 12min 56sec (Splits: L1: 1hr 19min 29sec, L2: 1hr 00min 15sec; L3: 48min 26sec; L4: 1hr 04min 46sec)