Professor Nigel Heaton, Consultant Liver Transplant Surgeon at King's College Hospital was educated here. He often comes back to the Island to relax (and eat queenies of course).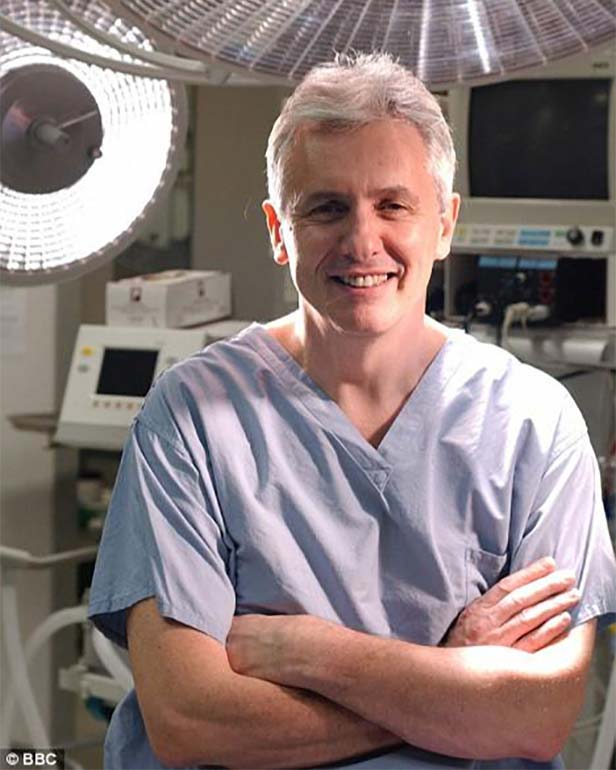 Tell about us a bit about the route you took to your current role as consultant liver transplant surgeon at King's College Hospital.
I went to school at King Williams College in 1964 at the age of 9, my parents lived in Gibraltar and as my father came from the Isle of Man and had been at King's Williams they decided that I should become a boarder.
It was only after taking my A levels and being accepted for a science degree that I decided to do medicine. I trained at King's College Hospital qualifying in 1978. I did not have a particularly distinguished undergraduate career; however, the orthopaedic surgeon at the hospital was Robin Crellin, a Manxman and former old boy of KWC. He chose me as his house man and launched my surgical career.
What is the oldest and, in turn, the youngest patient you have operated on?
After training in general surgery for over 12 years, mainly based in London, I took up liver transplantation surgery full time from 1989 onwards. Since then we have performed over 4.5 thousand liver transplants with the youngest being 5 days old, the smallest weighing just under 2 kilos and the oldest at 74 years old. There has been progressive improvement in the care and outcome of both adults and children who undergo liver transplantation. Each year we are currently performing well over 200 liver transplants with a quarter of these being in young children.
In your career you must of experienced some amazing highs but in turn lows as well..
There have been extraordinary highs and lows during this time. Transplanting George Best was an interesting experience which attracted an extraordinary amount of press and public interest. The successes are usually based around survival in difficult circumstances and against the odds. Sometimes it may be a technically complex surgery that is viewed as uneventful. The lows tend to be when we are unable to rescue sick patients and particularly young children and tend to be the ones that remain in one's memory.
How long would you expect to be in surgery for a liver transplant operation and is it hard to stay focused?
The average liver transplant will last for about 5 or 6 hours although the longest I have experienced was about 16 hours.
There are steps in the operation when one has to concentrate and complete that part of the surgery but there are other times when we take a break, have a cup of tea and maybe have something to eat before completing surgery. It is often helpful to have a period of waiting before completing the operation to ensure that all the bleeding has stopped and that the liver is working satisfactorily.
With the festive season upon us and people off out partying what's you views as to alcohol consumption? Should we abstain completely, miss a couple of days each week or perhaps take part in a month off challenge ie "Dry January"?
Drinking has been defined as 3 units of alcohol a day for women and 4 for men. Clearly during the festive period, alcohol consumption maybe in excess of this. Abstinence for at least 2 or 3 days each week will help, but several of my liver specialist colleagues also have a dry January. If liver specialist are doing this then it is likely to be a good idea!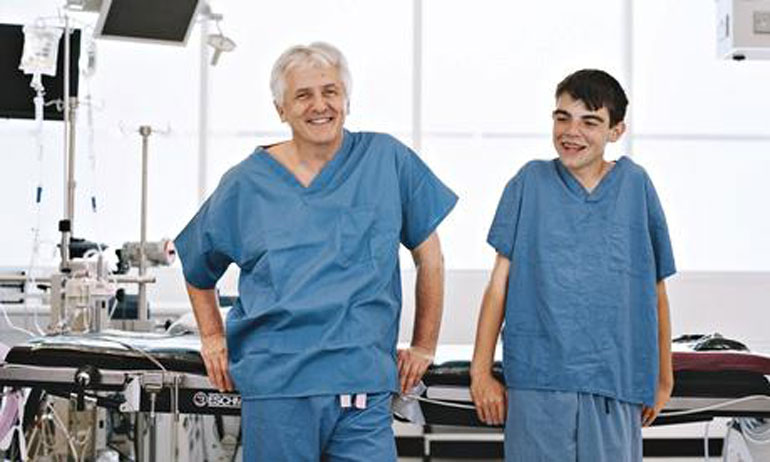 You still have family on the Island do you have a favourite place to visit?
My sister Fenella lives in Peel and I also have a small cottage close to the beach in the sunset city. My favourite place to visit in the summer is Santon Gorge, with the tide coming in and a barbecue on the beach. Other favourite places include: a walk to the top of Cronk Ny Arrey Laa and the coast around Eary Cushlin.
Finally, when you do get some time to relax what do you like to do?
I like going to the Isle of Man, cooking a plate full of queenies and sitting on the beach with a cup of tea or a glass of cold dry white wine (depending on the weather of course).