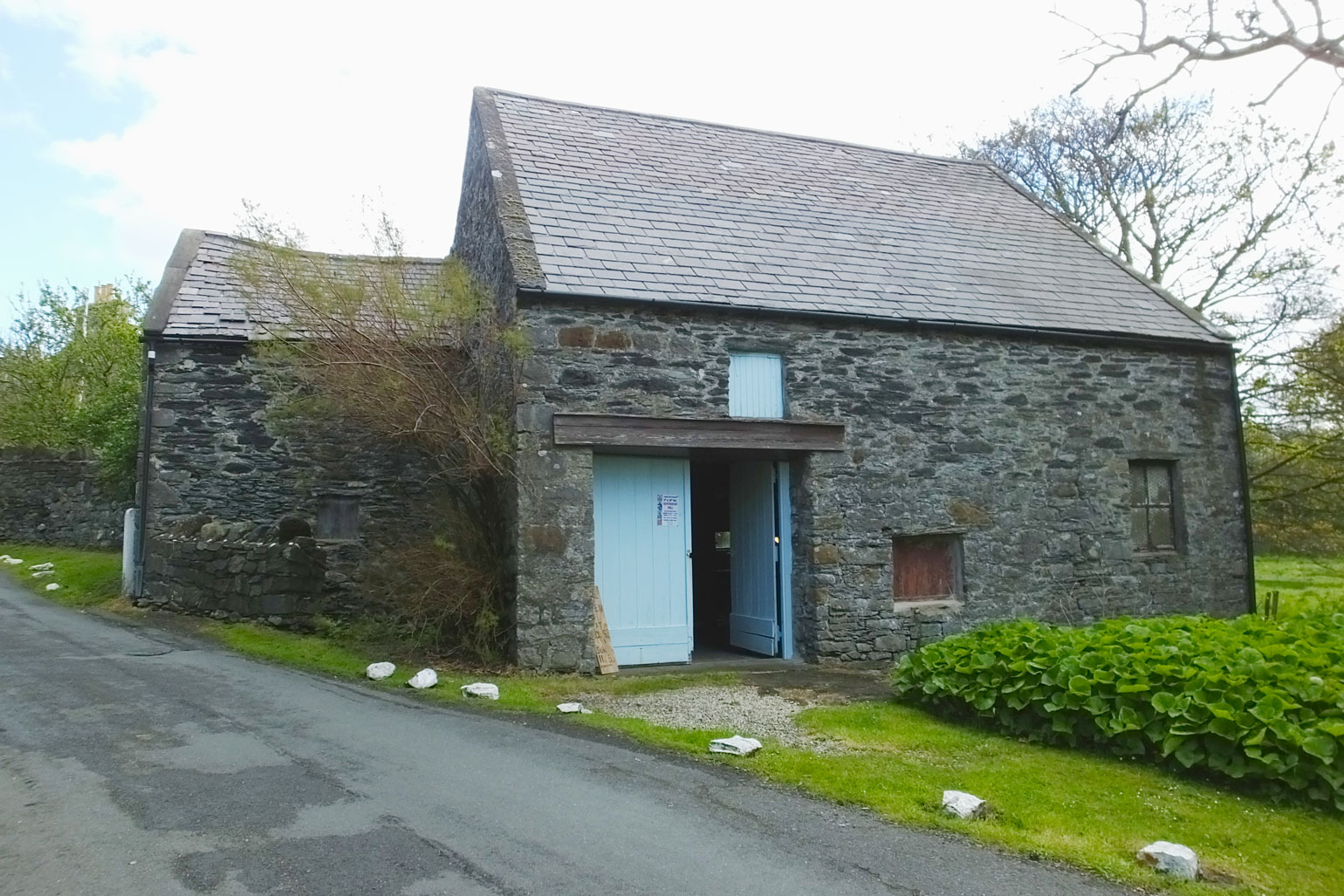 In celebration of the forthcoming National Mills Weekend, the lovingly restored Kentraugh Mill, near Colby, will once again throw open its doors to the public - giving visitors a chance to see one of the few remaining working mills on the Isle of Man in action.
Kentraugh Mill, now owned by Canon John Sheen and his wife Elizabeth, was once a focal point of village life, as were many of the now redundant watermills across the length and breadth of the Island.
Historically, the need for self-sufficiency in a rural setting encouraged extensive use of mills such as the one at Kentraugh, which brought employment to the area and home-baking to the kitchen table.
Powered by a now dilapidated waterwheel, Kentraugh Mill remained within the Qualtrough family for many generations. It's recorded that the mill was in use as early as the beginning of the sixteenth century, but likely used even earlier, although it was largely rebuilt about 1832 when the current machinery was installed; replacing an extensively wooden construction.
The long established Qualtrough family sold Kentraugh Mill to another miller, John Woods of Ballabeg, in 1904, but it wasn't until 1943 that this magnificent piece of engineering ground to a halt and closed its doors for the final time; remaining untouched for more than twenty years.
At a time when the future of some of the Island's heritage lies in the balance, these rare open days offer a golden opportunity to embrace a once important aspect of Manx life.
Visitors will be able to take advantage of an escorted tour of the three storey mill, but are also invited to look over what was once the miller's store room. Now known as the Chapel Garden, it was once the site of the first Primitive Methodist Chapel on the Island in 1825.
Visitors are reminded that they tour the mill at their own risk.
Entrance is free, but donations are invited for the United Society (Anglicans in World Mission).
The National Mills Weekend is organised by the Mills Section of the Society for the Protection of Ancient Buildings.
This annual celebration also coincides with the start of Real Bread Week, which encourages home bakers to seek out the benefits of their local flour mill. The theme for this year's campaign centres on developing children's interest in the delights of bread making and the joy of baking.
Please note that this year Kentraugh Mill open days will be held slightly earlier than usual: 10.00am - 5.00pm (7 May) and 11.00am - 5.00pm (8 May).
The mill can be reached by turning inland at the Shore Hotel, or by following the Croit e Caley Road near Colby.
If you require further information please phone 832406.