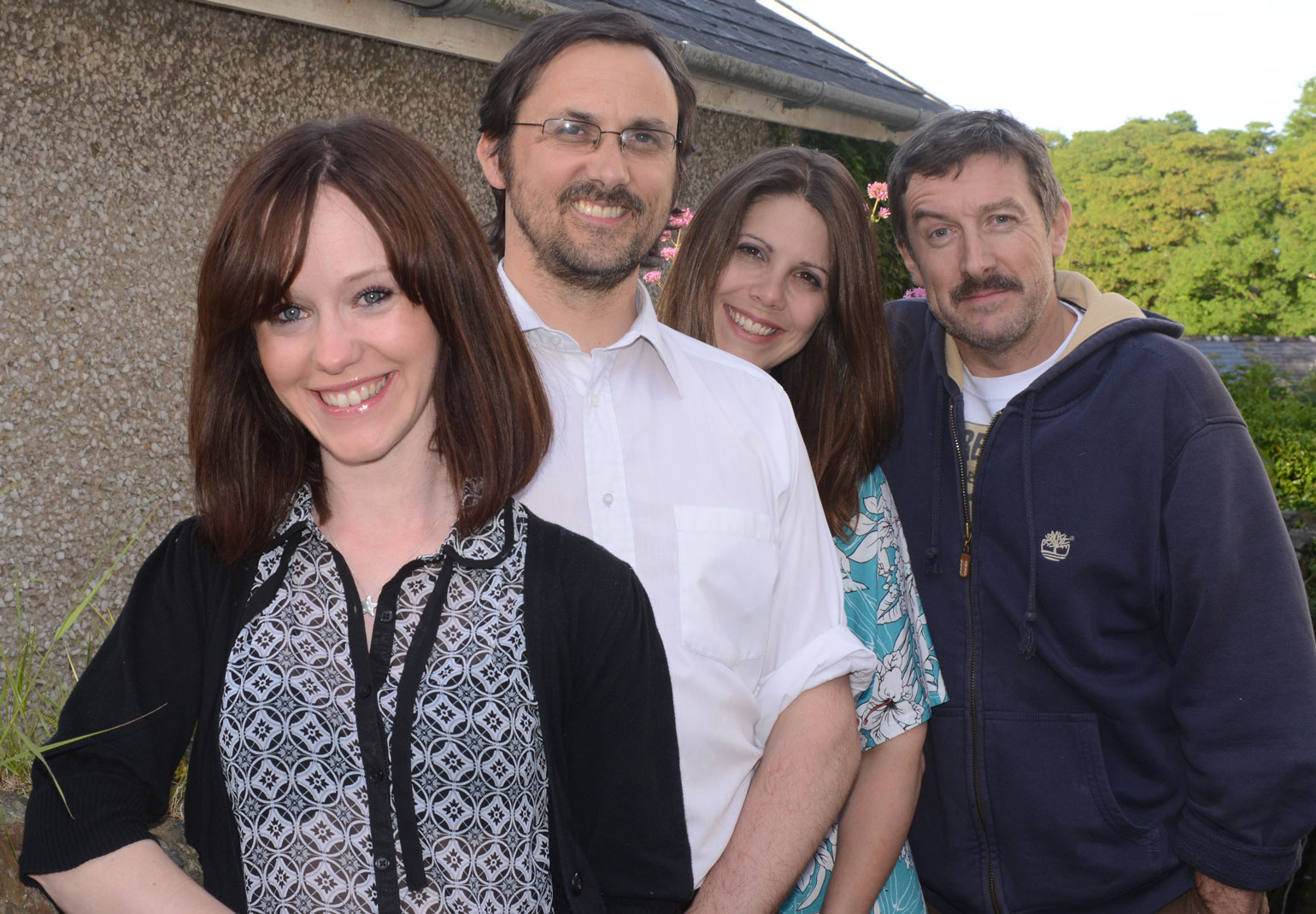 The Gaiety Theatre will transfer its audience to Torquay as the Service Players take on the classic British comedy Fawlty Towers.
Alex Brindley is directing a stage production of the timeless show, written by John Cleese and Connie Booth.
In association with Manx Radio, the Service Players will present three episodes from the 1970s sitcom: The Builders, The Germans and Communication Problems.
Karl Bovenizer - who played Herr Flick in last year's 'Allo 'Allo! - has been cast in the hugely demanding role of Basil Fawlty, with all the fights, falls, silly walks and tantrums that entails.
Beth Espey plays his fire-breathing wife Sybil, complete with golf trousers, umbrella and attitude. Howard Caine plays the hapless Spanish waiter Manuel, but an unconvincing accent should prove no major problem for him as last year he played idiotic policeman and not very good French speaker Officer Crabtree in 'Allo 'Allo!
A large cast of experienced actors play the various customers, builders and Germans throughout the three Fawlty Towers episodes. Lifetime member Carole Bairstow is coming out of retirement to play the indomitable Mrs Richards and Sarah Radcliffe and Rachael Cain play Miss Gatsby and Miss Tibbs. Marc Tyley is the loveable Major and Bob Harrison the incompetent O'Reilly.
It is the third time Manx Radio presenter Alex Brindley has worked with the society, having previously presented Blackadder Goes Forth, as well as 'Allo 'Allo! last year.
He said: 'As always, directing the Service Players is a joy and the rehearsals are enormous fun with great people and a hilarious script.
'Once again we've chosen a TV show with a large fan base, so we know we have to get it absolutely right. Well, we hit the nail on the head with previous two TV adaptations, and I can see the cast of Fawlty Towers bringing the house down with this production. Get your tickets now!'
Fawlty Towers be playing at the Gaiety Theatre, Douglas, from June 26-28, with curtain up at 7.30pm. Call 600555, or visit Villagaiety's Website, the Welcome Centre at the Sea Terminal or the Villa Marina for tickets.
This article first appeared in the Manx Advertiser.