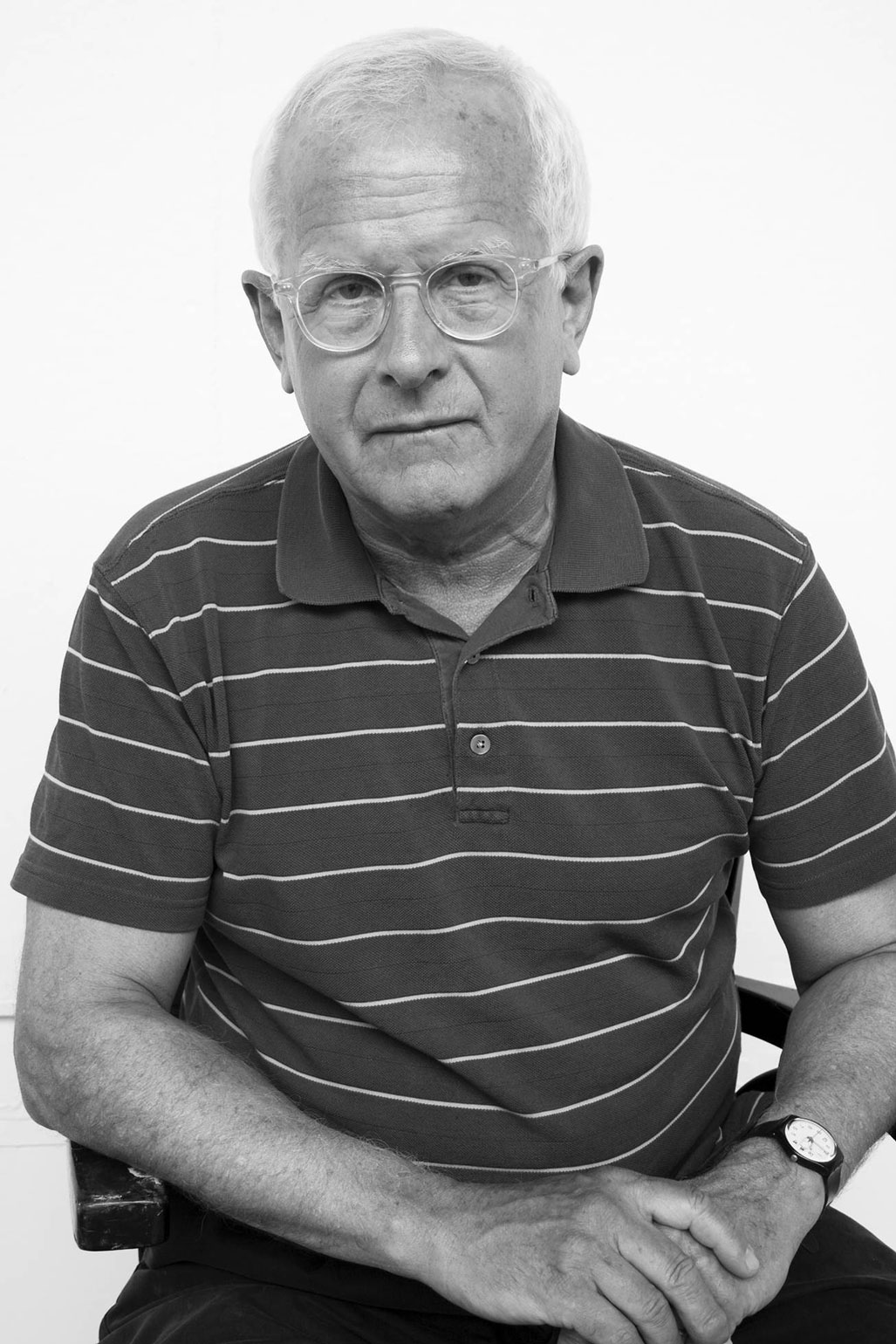 Currently teaching at Harvard University, internationally famous photographer, Chris Killip, recently returned to the Isle of Man for the opening of a new exhibition of his work at the Manx Museum, and to present a sell out talk about his life and work.
His seminal work The Isle of Man: A Book About the Manx, published in 1980, captured a view of Manx life which was soon to disappear, focusing on a rural community through the lens of a plate camera, and the stark black and white images, with which Chris Killip made an indelible mark in the photographic world.
Born in 1946, whilst his father was landlord of the Highlander Inn at Greeba, Killip freely admits that academia was not for him, but upon moving to Peel, after his father became landlord of the White House, he felt that the town moulded him. He speaks lovingly of his childhood and his fondness for the fishing port.
Having worked briefly at Moore's Kipper Yard and in the Island's hotel industry, Killip travelled to London in order to pursue a career in photography, inspired by an image taken by Henri Cartier-Bresson and bolstered by his earnings as a beach photographer.
He finally secured a job as an assistant in the Chelsea studio of Adrian Flowers (one of the most successful advertising photographers of the day), but it was a visit to the Museum of Modern Art in New York in 1969 that proved to be Killip's Damascene moment.
Returning to the Isle of Man in that same year, Killip worked in his father's pub at night and photographed during the day; developing his work in his mother's walk-in linen cupboard. Described elsewhere as 'a dour, unflashy exploration of the photographer's cultural roots', it was this work which became The Isle of Man: A Book About the Manx
During 1975 Killip relocated to England, where his revealing images of the austerity riven north east resulted in the publication of In Flagrante and the Cartier-Bresson Award in 1989.
Later, he was commissioned to photograph the workforce of the Pirelli factory in Derbyshire, before being head-hunted for his role at Harvard University. But for the people of the Isle of Man, his most poignant work is likely to be his initial foray into publishing.

Killip set aside those images for thirty years, but recently re-evaluated them, culminating in the current exhibition and his recent publication Isle of Man Revisited.
Although a number of photographs have been changed and others added, it's clear that Killip has re-awakened a host of memories. They convey many things about the hard-working, rural Manx people of that time - poverty, simplicity, acceptance and, for some, contentment.
Killip (who now lives in the US) has moved on, but so have the people of the Isle of Man, as they strive to balance an older way of life with the influence of a contemporary world.
His exhibition at the Manx Museum offers a welcome opportunity to examine his work on a more personal, emotional level and can be viewed until the 30 July, 2016.
Killip's book, Isle of Man Revisited, is available from the Manx Museum shop and various Island bookshops priced at £40.