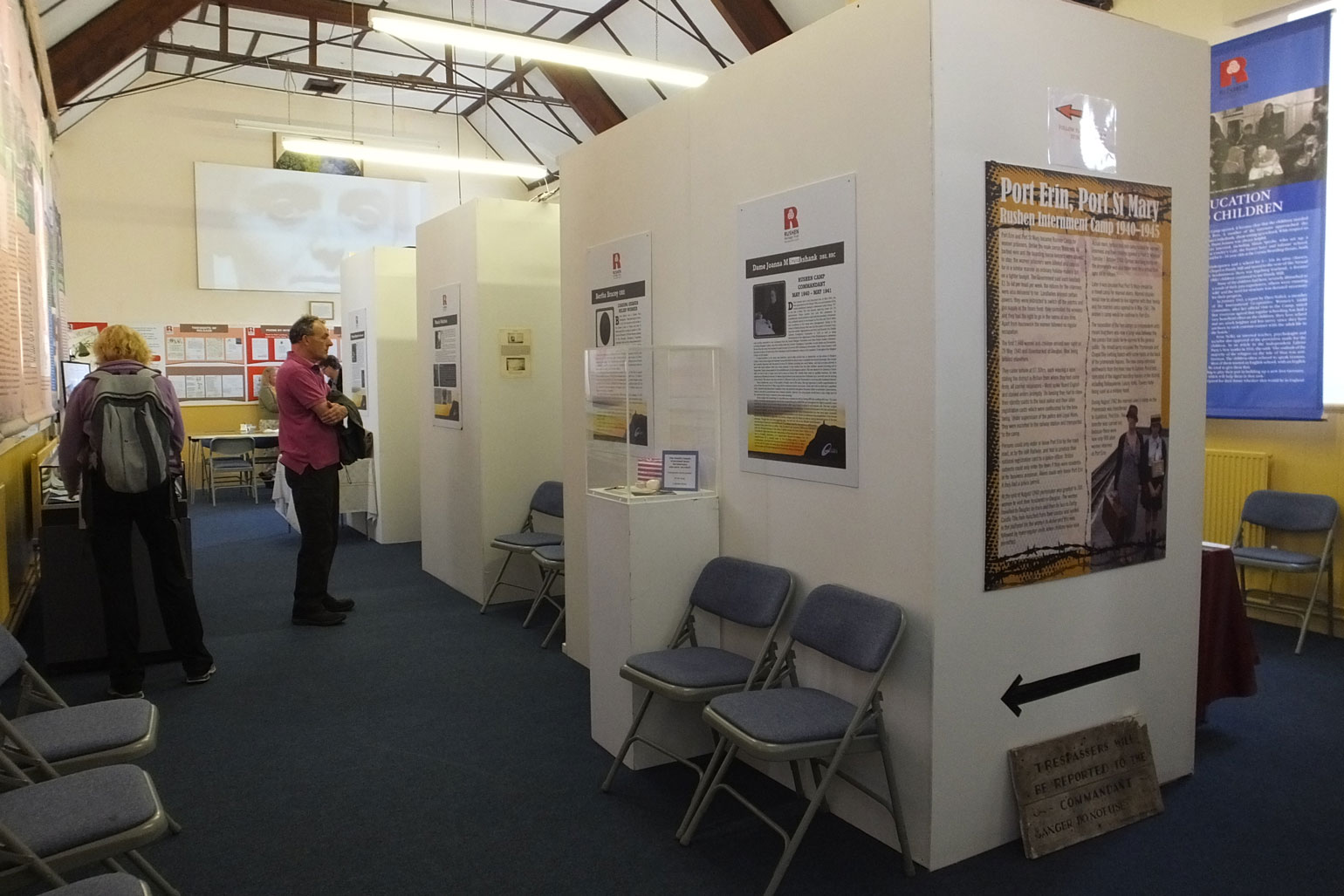 As many reflect upon World War I, members of Rushen Heritage Trust have been concentrating their efforts in bringing the memories of those involved with the Women's Internment Camp during World War II, to a wider audience.
It's difficult to imagine these days the impact this had on the area, as thousands of women were forcibly removed from their homes in the UK, and sent to the Isle of Man under the classification of 'enemy aliens'. Some were also joined by their children.
Spreading across both Port Erin and Port St Mary, those confined in the camp came from varying backgrounds with conflicting sympathies. Many had little idea of where they were going, or how they would be treated, but it was soon apparent that some organisation was needed to educate the children and keep the women suitably employed.
The exhibition, which concentrates specifically on the camp's first year, is currently open to the public in St Catherine's Church Hall in Port Erin and reveals a great deal of information concerning both sides of the story; that of the internees and the owners of the boarding houses.
Supplemented with personal memorabilia, this unique exhibition provides a revealing insight into life in the south of the Island during World War II, and includes several absorbing accounts of how the camp was run and what the internees did to occupy themselves.
Their ingenuity and coping mechanisms, despite being plucked unceremoniously from their usual lives, shows a remarkable stoicism, as they employed innovative schemes and made the best of what was available.
Unlike the camps based in other parts of the Island, the Women's Internment Camp benefited from a more relaxed environment. Internees were able to apply to the Commandant for permission to leave the camp, and if granted, they were given a Police escort in both directions. Local people used permits to move in or out of the camp.
But recollections also abound from those who were running the boarding houses, or their families, who in contrast were not ordered to leave their premises as in other parts of the Island; although they were obliged to follow certain rules.
This comprehensive look at life in the Rushen Camp is a precursor for future exhibitions which will reveal more about changes at the camp as World War II progressed.
The exhibition, entitled Friend or Foe?, was open to the public until the 14 June.