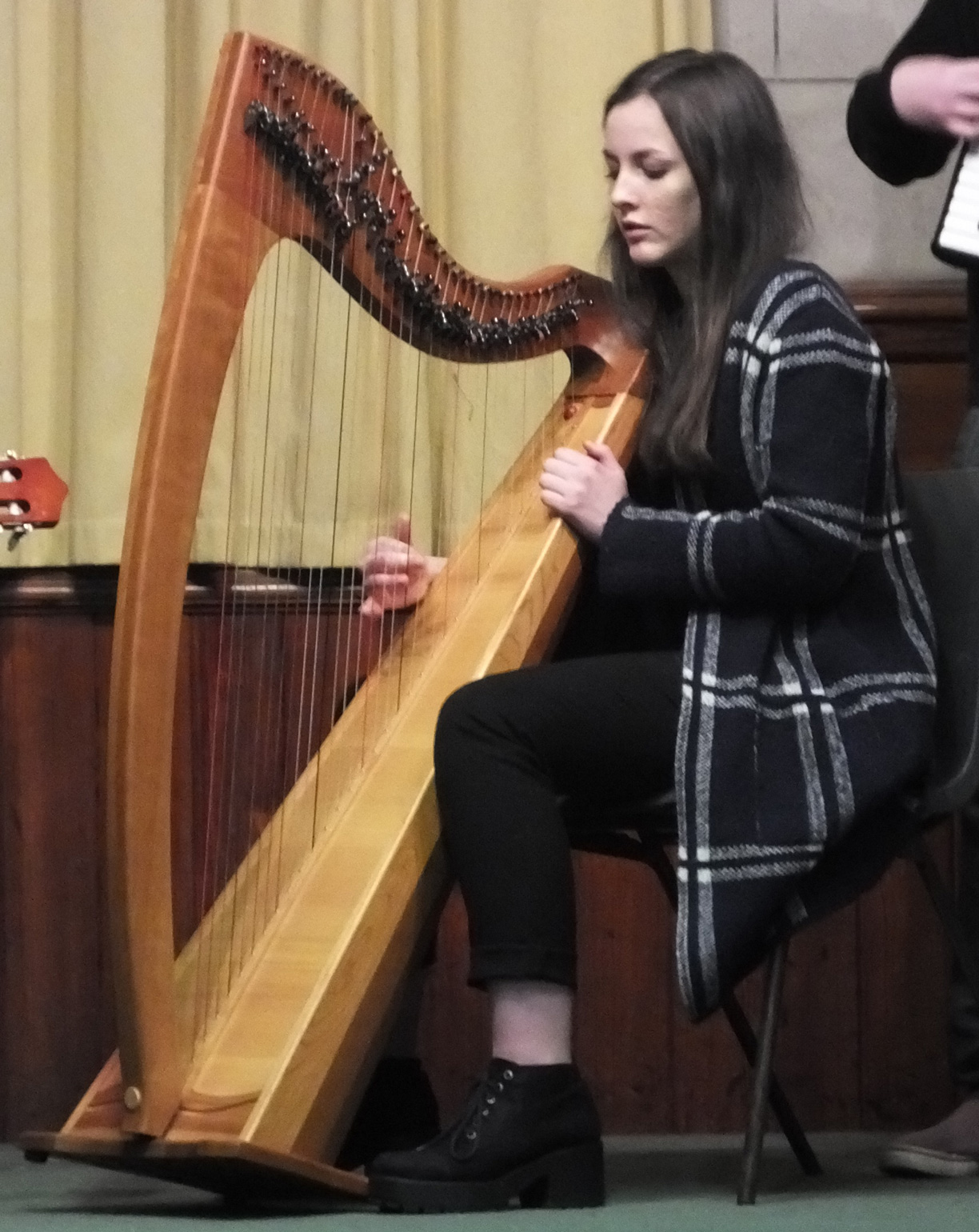 If you're looking for something a little different during the festive season, there's an excellent opportunity to participate in a number of long standing Manx events which will give an insight into the unique cultural identity of the Isle of Man.
This year's Mollag Ghennal will be returning to Douglas, setting up at the Manx Legion Club on Market Hill, but promises a great line-up of singers, dancers and musicians as well as a tantalising supper from the Mollag Kitchens.
Many of the usual favourites will be there, including Rachel Hair and her fine set of young harpists Claasagh (off to the Edinburgh Harp Festival next year), solo artist Matt Kelly and the Jamie Smith All Stars - comprising Malcolm Stitt, David Kilgallon and Ruth Keggin. They will be joined by the jazzed up Clasht Vooar with their very distinctive style, up-and-coming youngsters Scran, Caarjyn Cooidjagh and of course the Mollag Band themselves. Look out too for Skeddan Jiarg, a popular inter-generational local dance group who will be performing the old White Boys Dance which forms part of an historical play, at one time regularly seen on Island streets at this time of year.
Starting at 7.30pm prompt on the 29th December, tickets priced at £13 available from Shaktiman, Celtic Gold, Thompson Travel and Peter Norris.
However, as this year's festivities draw to a close, the cultural calendar wouldn't be complete without the old rural event known as the Oie'll Verree. Once ubiquitous throughout the Isle of Man, this a rare opportunity to absorb the delights of a true Manx evening of Manx music and dancing, as well as other items such as recitation and short comedy sketches.
But undoubtedly the highlight of the evening is the Manx Gaelic play performed by the Michael Players RBV.
This year it will be The L'il Smook by the prolific J. J. Kneen, a comedy based on the exploits of Mrs Qualtrough's endeavours to stop her husband from smoking and was the prize winner of the 1913 Yn Çheshaght Ghailckagh play competition. Recognised as the greatest Manx linguist of his generation and one of the most important scholars of Manx subjects, J. J. Kneen was awarded a Knighthood from the King of Norway.
The annual Oie'll Verree will take place at 7.30 pm on Friday, 5th January 2018 at the Ebenezer Hall, situated opposite the old Isle of Man Bank on the main road through Kirk Michael. Tickets priced at £7.50 (including supper) are available from 9th December by phoning Mike Clague on 878328.
And finally there's also a chance to pop down to the Masonic Hall in Peel where a new song in Manx Gaelic will be chosen to represent the Isle of Man at the Pan Celtic International Song Contest, to be held in Letterkenny, Ireland, during April of next year.
Now a firm fixture on the calendar, the winner of the local event, Arrane son Mannin, will also receive a cash prize sponsored by Culture Vannin. Any genre of music is acceptable, but the song must be new and original and performed in Manx Gaelic, and is open to soloists or groups including up to 6 people. Adjudication will be based on lyrics, music, performance, good Manx pronunciation and phrasing during the performance itself.
The event begins at 7.30pm on Saturday 6th January, 2018.