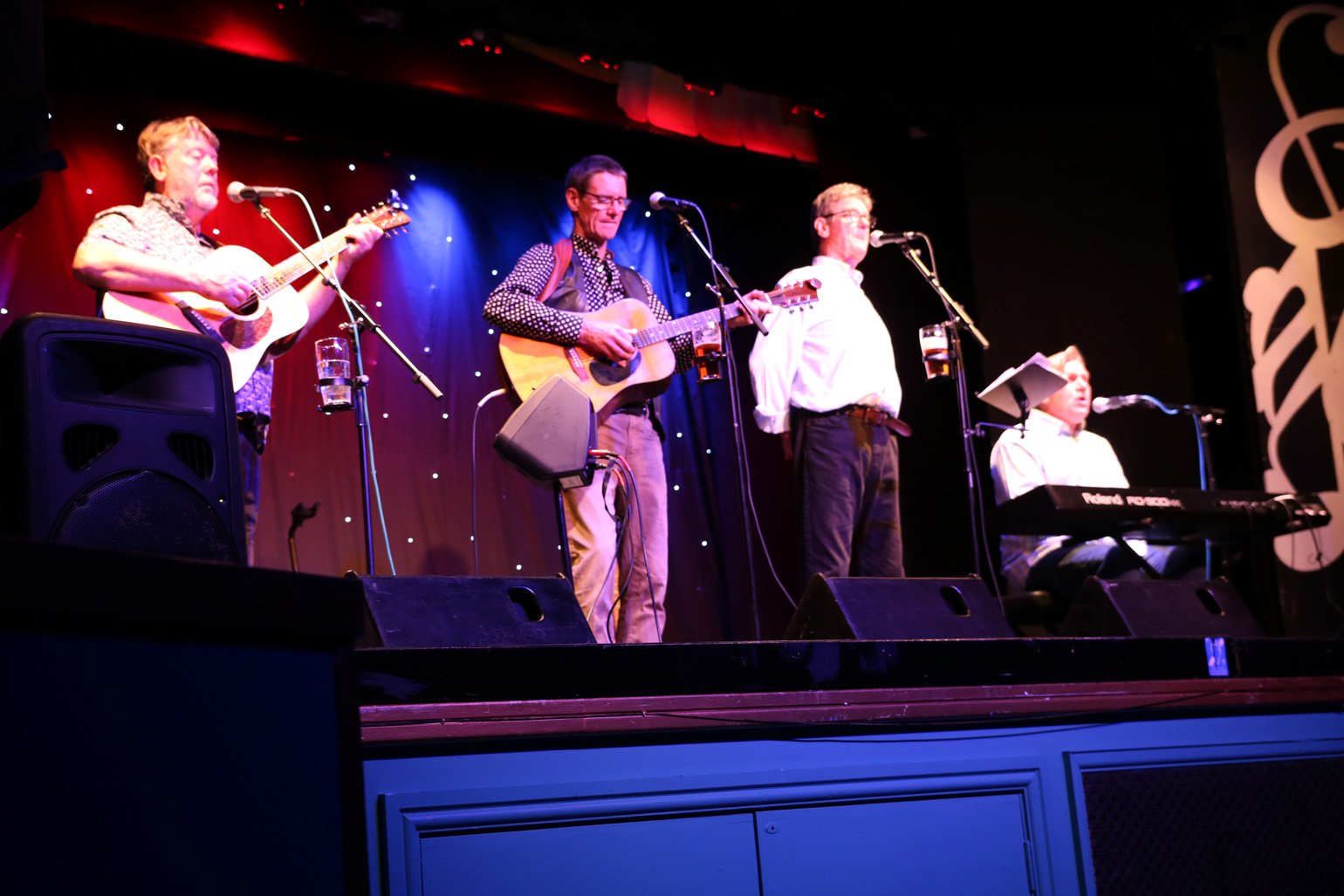 The indomitable Houghton Weavers have been 'keeping folk smiling' for more than forty years, but their light still shines brightly for generations of fans who flock to their concerts for a relaxing evening of gentle humour an unashamed nostalgia.
Their phenomenal success, after an appearance on the BBC talent show We'll Call You, rapidly ensured a longstanding television series of their own entitled Sit Thi Deawn, and they soon became household favourites on both radio and television.
Returning to the Centenary Centre for the twelfth successive time, a packed auditorium lapped up everything that the boys had to offer, including a number of old favourites and some original compositions, interspersed with family-friendly humour and one or two songs about the Isle of Man.
Despite a few well documented health issues, these canny lads show no signs of slowing down, showing renewed confidence for the future with the recent addition of Tony Berry's brother Jim, who was on his first visit to the Island.
Although firmly established at the Centenary Centre in Peel these days, The Houghton Weavers have been visiting the Island professionally for just over forty years, recalling such venues as Whispers, the Lido, the Gaiety Theatre and Castletown Golf Club.
Revisiting the Isle of Man has also been a great opportunity for members of the group to reacquaint themselves with residents of West Houghton who subsequently moved to the Island.
The second half of their show was dedicated to audience requests, which included a song by the late Glen Campbell and ended with the quartet singing their own interpretation of the traditional Manx song The Laxey Wheel.