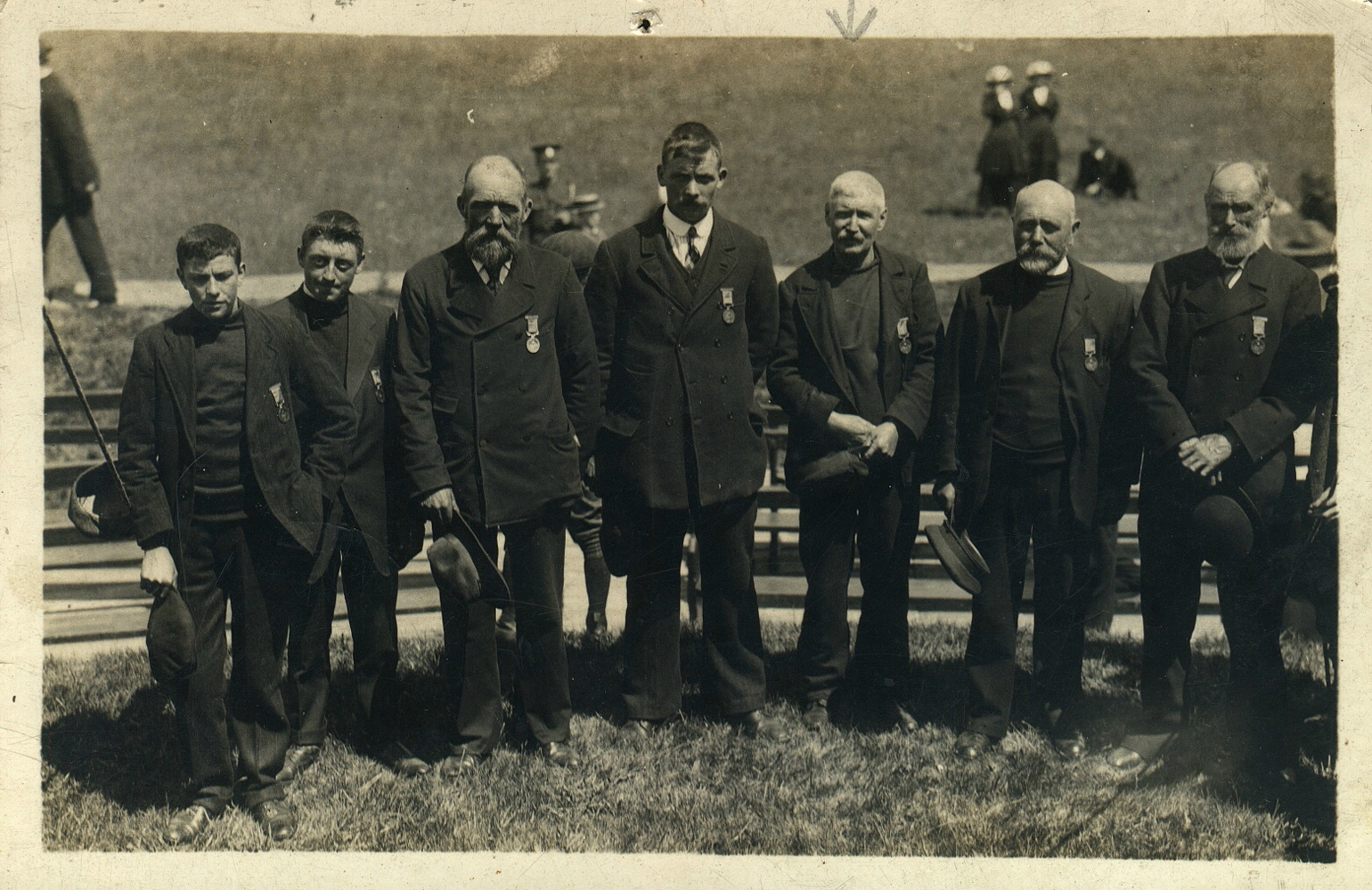 Peel Town Commissioners have organised a day of events to commemorate the centenary of the sinking of the Lusitania, which will reflect not only upon the loss of life, but the selfless contribution of the crew of the Peel fishing boat The Wanderer, who were first on the scene and saved many people from the doomed passenger liner.
The luxurious RMS Lusitania was launched by Cunard in 1906, held the coveted Blue Riband, and was briefly the world's largest passenger ship, but crossing from New York to Liverpool in 1915, she was torpedoed and sunk by a German U-boat, resulting in the deaths of 1,198 passengers and crew; including four from the Isle of Man.
She sank off the Old Head of Kinsale in Ireland in just eighteen minutes, but it was to be two hours before rescuers heading from the mainland reached the scene. Fortunately the twenty ton Peel lugger was fishing a few miles off Kinsale, with 800 mackerel already on board, when Thomas Woods, steering the vessel, noticed the Lusitania listing.
The skipper of The Wanderer, William Ball, is reported to have said to Woods 'Go for her, be British' and undeterred by enemy submarines they bravely headed for the ill-fated liner.
They hauled on board 160 men, women and children, including a two month old baby; but others clung desperately to the sides of the vessel, pleading for help.
Towing two lifeboats besides, they sailed towards the Old Head of Kinsale with the benefit of fine weather and a calm sea, offering survivors comforts from their own stores.
Two miles from land The Wanderer was intercepted by the Flying Fish (an Admiralty tug) which delivered the survivors to Queenstown (latterly renamed Cobh) and docked to a hero's welcome. In the meantime The Wanderer, now forgotten, returned to the site of the disaster, but found no further survivors.
Their bravery was recognised by the Manchester Manx Society which arranged for a special medal to be presented to each member of the crew by the Lieutenant Governor, Lord Raglan, on Tynwald Day 1915.
On Sunday 3 May a service of commemoration will be led by Bishop Robert Paterson at the RNLI station in Peel at mid-day, with His Excellency the Lieutenant Governor, Adam Wood, in attendance. After which a flotilla of craft, led by Peel lifeboat, will sail behind the breakwater strewing poppies in remembrance; a lone piper accompanying them from the breakwater.
This will be followed at 3.30pm by a lecture at the Centenary Centre presented by Manx National Heritage. During the evening there will be a buffet dinner with entertainment by The Shenanigans Banned at 7.00pm inside a marquee on the former swimming pool site at Marine Parade; tickets priced at £20. Surplus funds after expenses will be donated to Peel lifeboat.
Tickets for both the evening event and the lecture available from Peel Town Hall during office hours.