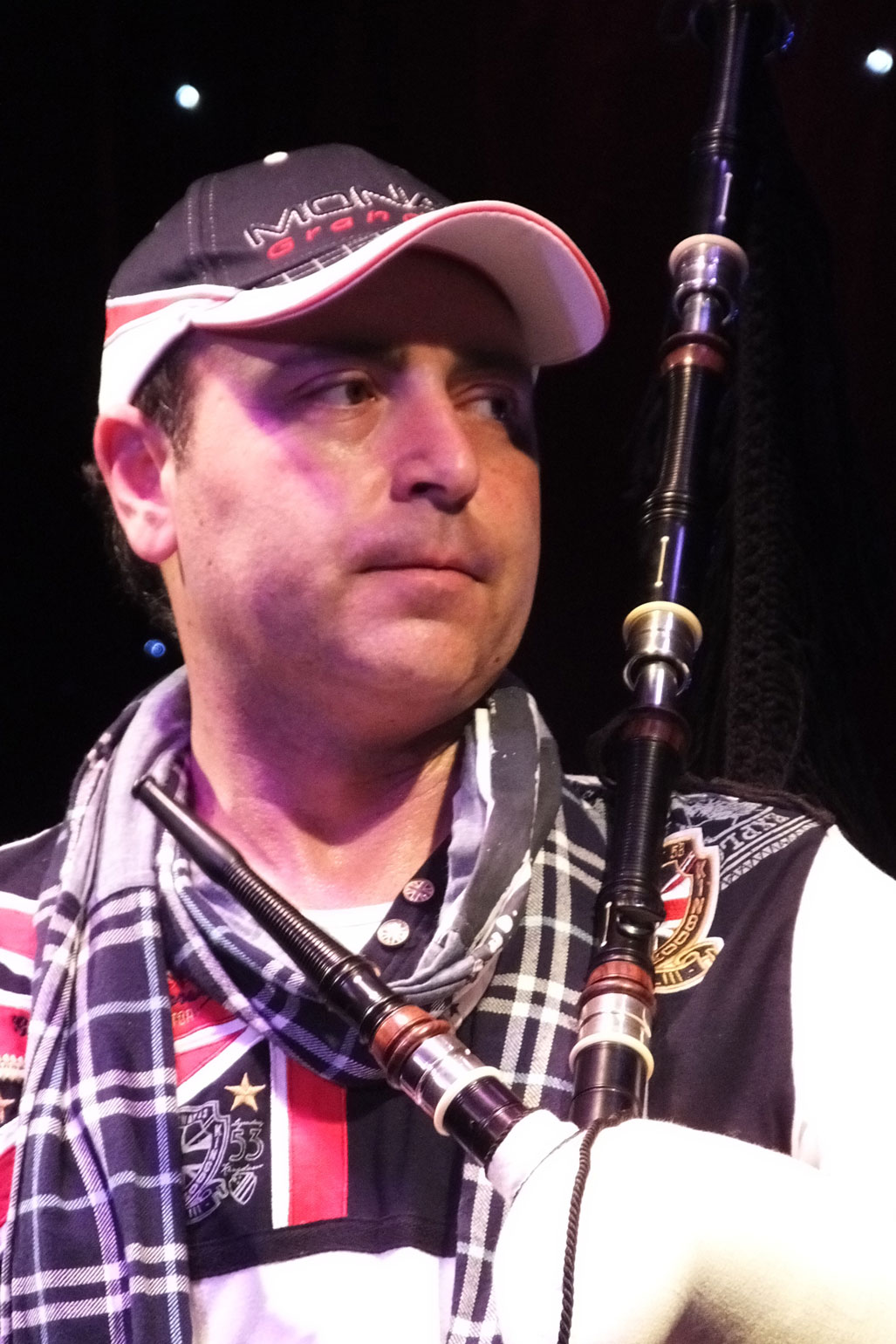 With the Anxo Lorenzo Trio waiting in the wings, first out on stage was local singer/songwriter Matt Creer, who gently cajoled the packed auditorium at the Centenary Centre with a selection of self-composed songs which reflected upon a number of diverse experiences.
His gentle demeanour masks a powerful creative force, which explored material from his latest album, The Leeward Tide, but also touched upon some of his earlier compositions.
Matt's relaxed and unruffled nature presented an excellent contrast for the evening, giving his many fans a welcome opportunity to hear him live in the west of the Island and an opportunity for new ones to step forward and enjoy his music.
But for those familiar with the gaita (aka Galician bagpipe), the Anxo Lorenzo Trio provided a rare opportunity to hear one of the masters of this powerful instrument, which is largely associated with fellow Galician Carlos Núñez.
Anxo himself was quick to charm his audience with a smattering of Manx Gaelic phrases, but it was his dexterity with the Celtic bagpipe which encouraged respect and admiration, as he gave an inspirational performance, which metaphorically speaking, lifted the roof off the building.
A talented flautist and whistle player, Anxo's solidarity with the Celtic Diaspora provides a multi-cultural affirmation with his choice of music, which easily skips over the barriers of mainland Europe and latches on to the identifiable structures of its Celtic cousins.
He was joined on stage by a Spanish guitarist and a demon Irish fiddle player who complemented the piper as they performed compositions from both their latest and previous albums.
The Anxo Lorenzo Trio had their audience well and truly locked in their grasp as they turned up the power, and after a well deserved encore were treated to a standing ovation from a crowd who simply couldn't get enough of the talented Galician piper.