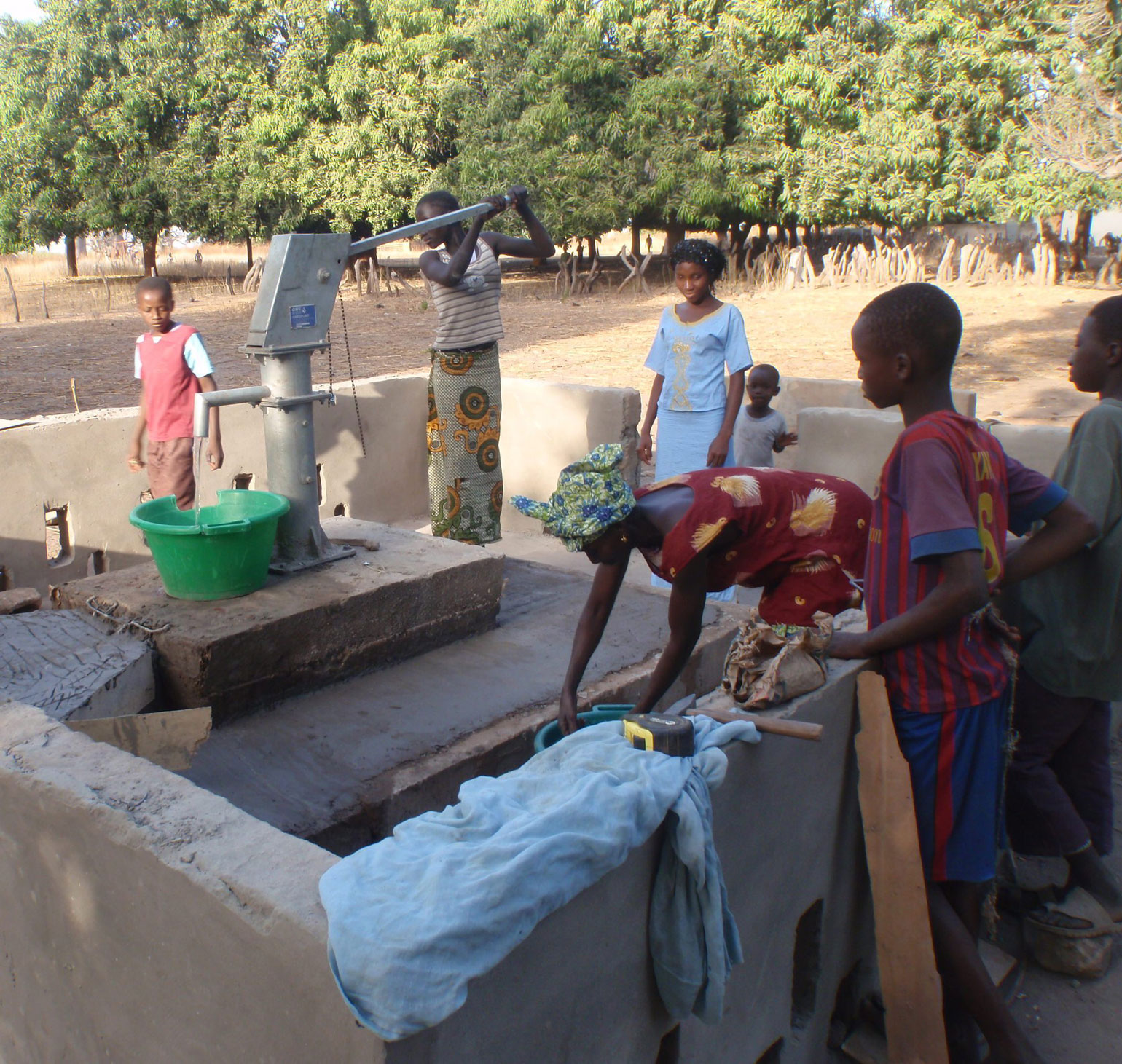 Having successfully bid for funding from the International Development Committee, Fams went out to ensure a borehole was drilled for the village in which he grew up, replacing the now inadequate well his mother installed 40 years ago.

When a sub-contractor did a sub-standard job the main contractor insisted a second borehole was drilled and that concrete to the correct specification was laid. As a result around 1800 villagers now have access to plentiful clean drinking water and are planning to grow vegetables to improve their diet and provide an income which in turn will help support their children's schooling.
While he was there Fams was able to distribute a number of mobile phones which had been donated by Manx Telecom. As a direct result vehicle transport to a doctor was summoned in time to help a lady giving birth (instead of using a donkey and cart that would take around 5 hours) - and her child has been given the memorable name of Lamin "Nokia" Jobe after the 3310 version that was used to call for the transport! Without the phone the child is unlikely to have lived.

Also whilst at the village, Fams was able to distribute home and away football shirts and 2 footballs donated by Charles Turner from Intersport and team shorts, socks and goal keeper shirts donated by Ramsey Sports & Leisure. To show their appreciation the team organised an inter-village football match to show off their new kit.

A number of Gambian villages and schools also benefited from T shirts and pens donated by RL360° and there was great excitement amongst adults and children alike as these were being distributed.
Fams, who runs the charity Mannin Africa Sponsors International, visited The Gambia with his wife and two school-age daughters. Before they returned to the Island they were treated to a joyful celebration of dancing and singing as a thank you by the villagers.

Fams would like to say a big thank you to all the above sponsors for their extremely kind donations and also to the One World Centre for their help and guidance.
If you would like to sponsor a child's school fees, uniform & food for a year it costs just £50.00. Or if you or your company would be interested in helping with future borehole projects please contact Fams by phone.