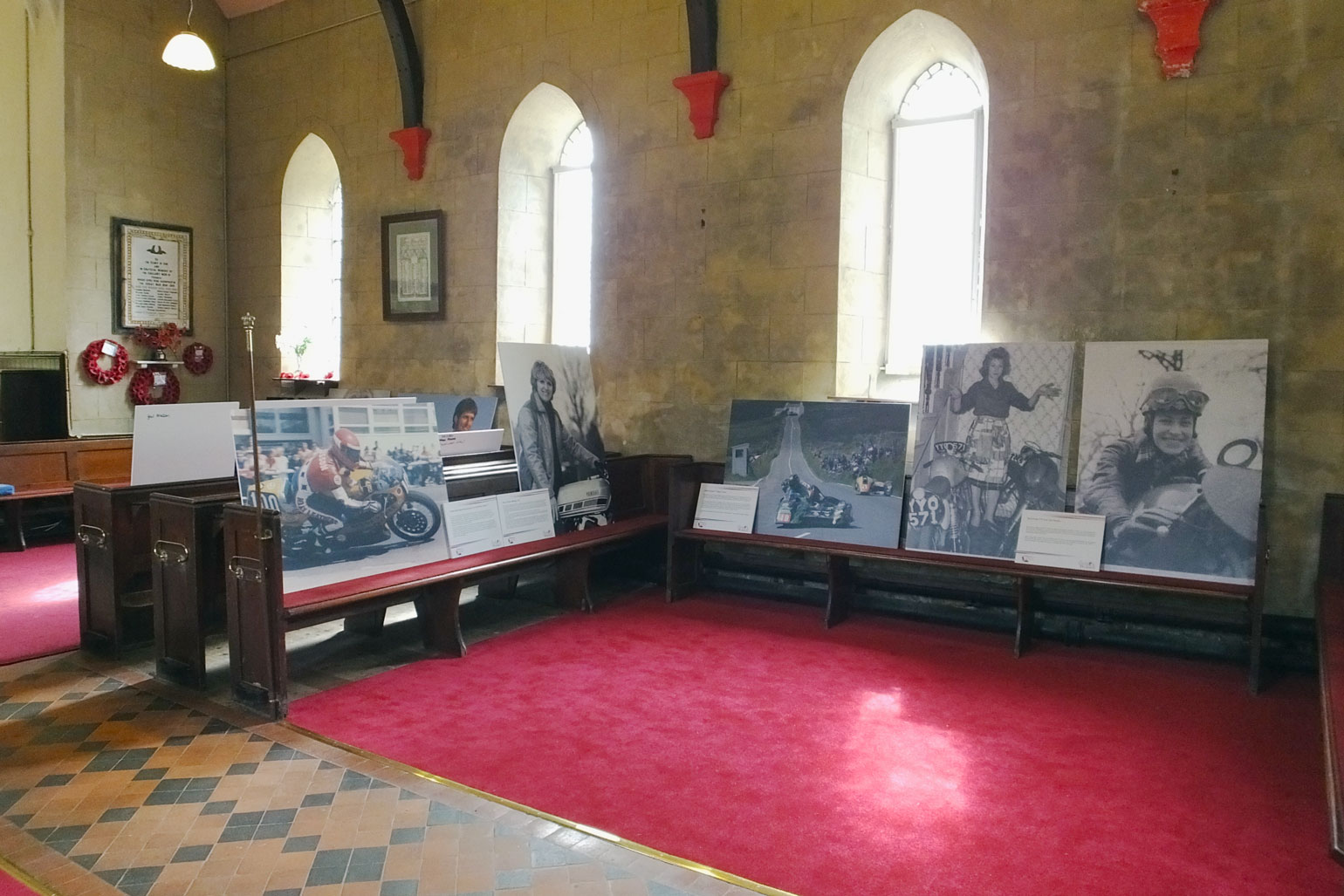 As those charged with looking at the future role of St Paul's Church in Foxdale consider how best to keep it a part of village life, it became a temporary setting for an exhibition with an unusual theme.
Women in Motorsport was originally exhibited at the Manx Museum before it was transferred to the west of the Island during the Festival of Motorcycling.
The exhibition covered a broad church, highlighting a number of areas in motorsport where women had made their mark and continue to do so.
Although the advent of women in this area may be thought of as a recent phenomenon, the exhibition revealed that their input into the sport can be chronicled as far back as the early days of motorcycling.
A number of pioneering women established themselves in what was deemed to be a male domain, and with perseverance and determination made their mark in this new world.
Other subjects of the exhibition included those who moved beyond the fringe of competing on the start line, to take position in the mechanical or communication sides of the sport, where they have brought their own talents to bear in some of the most crucial areas of back-up and support.
But perhaps one of the most poignant stories was that of the first solo female rider in the TT, Beryl Swain, who was tragically denied a future in motorsport during the 1960s when her international licence to compete in motorcycle racing was revoked by the FIM. Hanging up her leathers, Beryl's departure from the competitive world of motorsport highlighted the problems still faced by others of her sex, to be accepted on equal terms with men in this testosterone driven environment.
Happily, organisers of the sport now have a more liberated approach towards the involvement of women in solo competition, with Hilary Musson picking up the mantle in 1978.