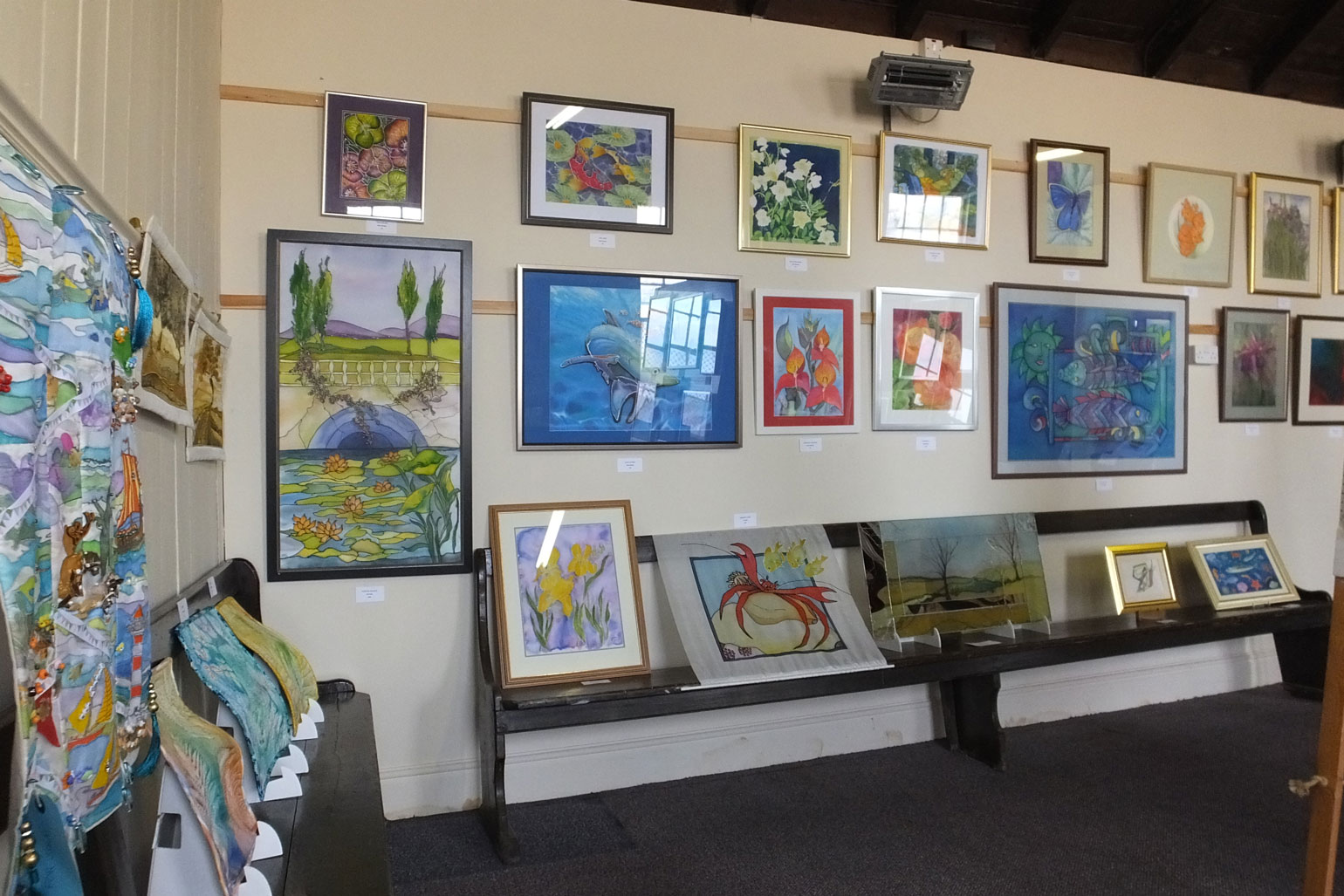 With the recently refurbished Sailors' Shelter in Peel gaining a reputation as an exhibition venue, the Isle of Man Guild of Silk Painters became one of the latest organisations to exhibit there; showing how art can be inspired in many ways.
Core members of the Isle of Man Guild of Silk Painters put on a colourful display, which explored the different techniques which can be achieved in this medium.
Members of the group displayed a variety of items, ranging from wall hangings to silk scarves, but most of the items on display took the form of pictures, some of which detailed local scenes, or flora and fauna.
In addition, visitors were encouraged to paint a poppy in exchange for a £1 donation to the Manx branch of the British Legion. The silk Poppy Banner has been designed as a tribute to the men and women of the Isle of Man who gave their lives during World War II. All the poppies have been drawn directly on to the silk banner, representing each of those who died in combat.
It is hoped that as Remembrance Day approaches, every poppy will have been adopted and painted, so that the finished project can be presented to the local branch of the British Legion, together with collected donations.
The Isle of Man Guild is a non-profit making organisation, whose aim is to promote and inspire the art of silk painting in all its forms and was established by members of the Mannin Art Group.
New members to the Isle of Man Guild of Silk Painters are always welcome.