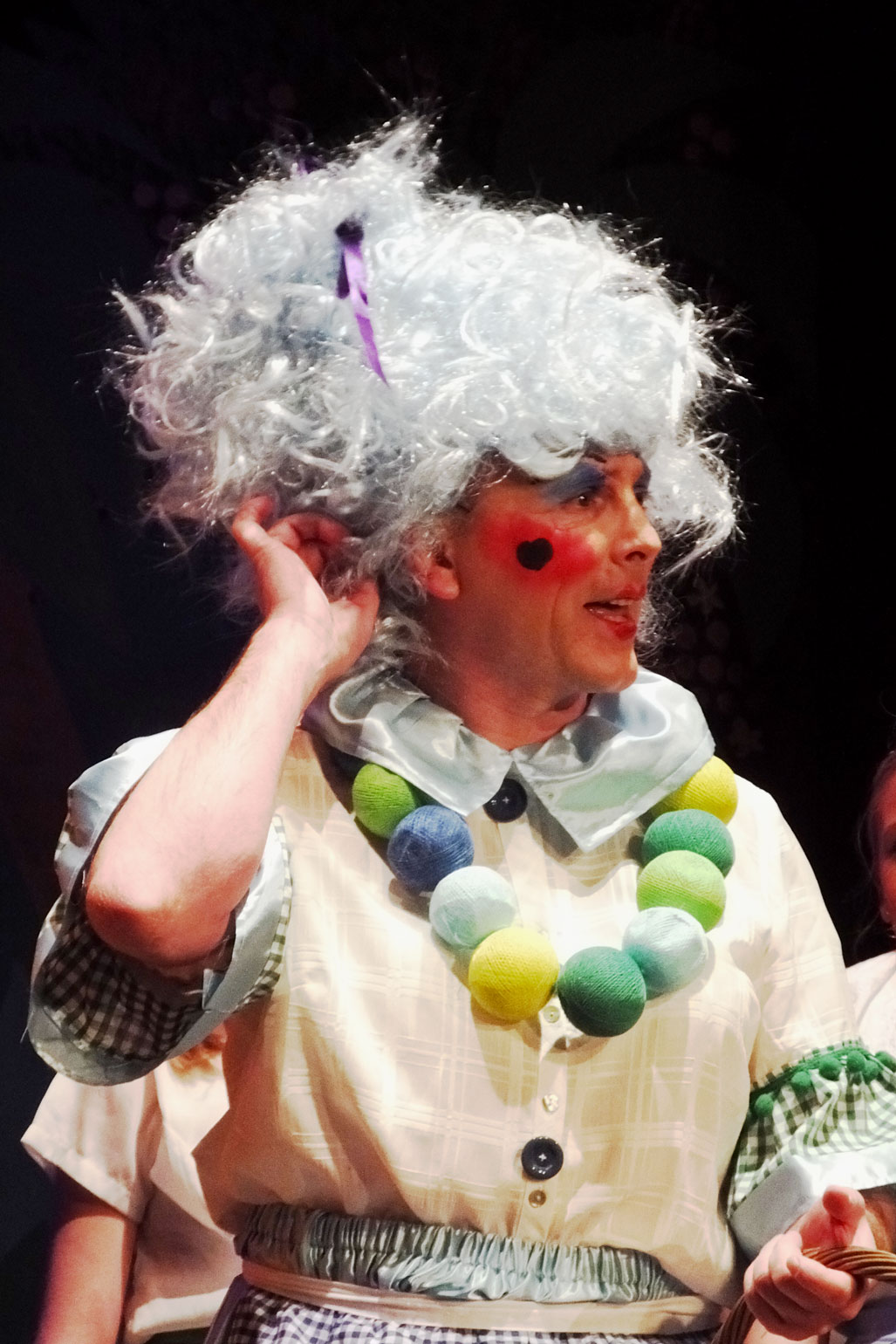 Old Mother Hubbard Goes Out West!
Written by Paul Reakes and directed by Lulu Gillow, this adaptation included many hilarious twists and turns in the ingenious plot, and plenty of audience participation.
Old Mother Hubbard, together with her son and daughter, headed out to the Wild West, after being granted a wish by the Good Fairy in their quest to help find long lost Uncle Oswald.
Heading for the sun-baked prairie of the Wild West, Old Mother Hubbard and her children met a host of crazy characters, including villains such as Matt Vinyl, the delightful Big Chief Thunder Cloud and the lovable dog Dandy, as well as joining in with a selection of fun songs and lively dance numbers.
Despite a close shave with a number of wayward cowboys and some scalp seeking native Americans, Old Mother Hubbard and her children survived this unusual escapade and were reunited with Uncle Oswald in the process.