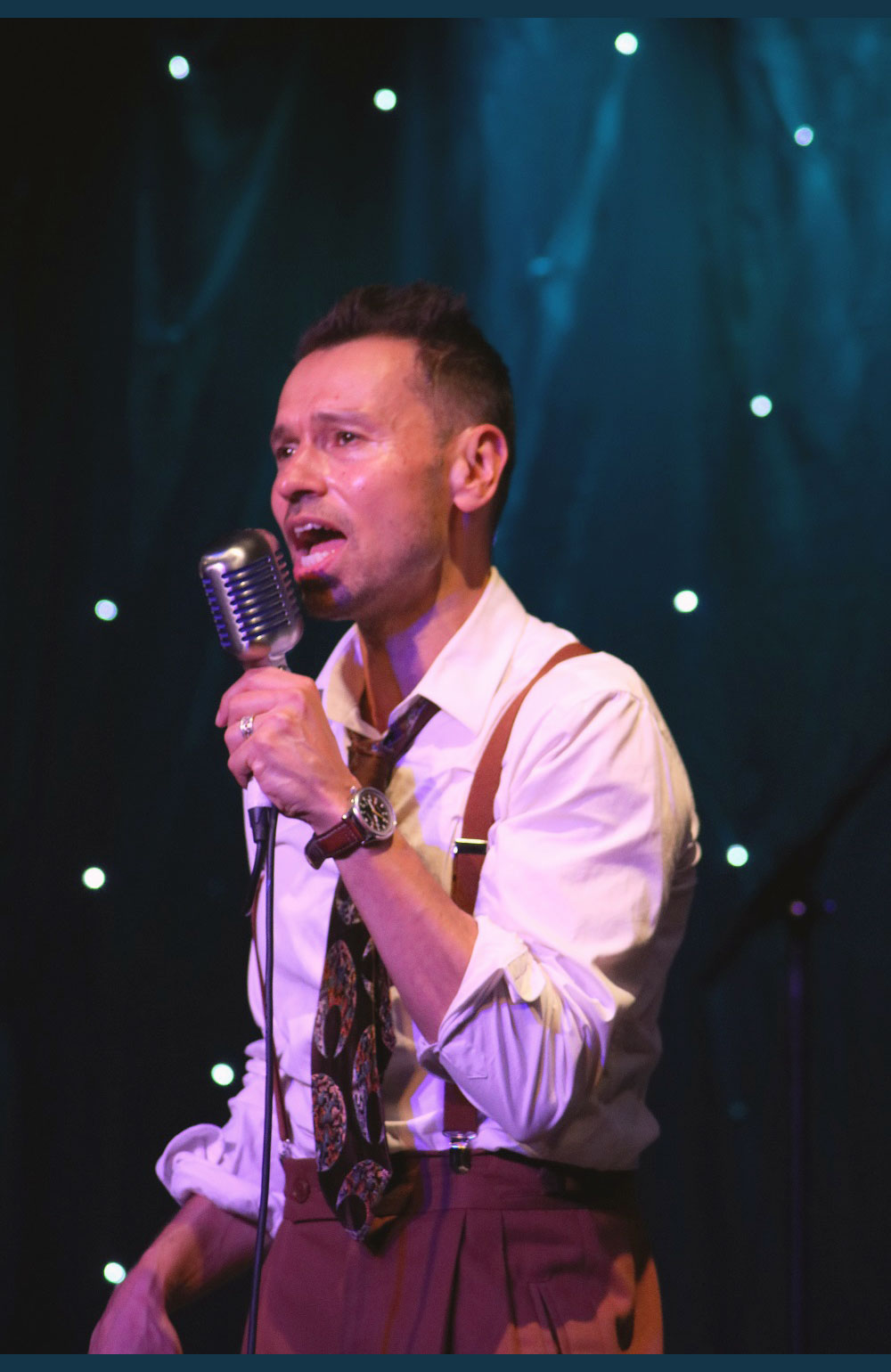 Dubbed the 'King of Vintage', singer/songwriter and musician Si Cranstoun made a stunning Manx debut at the Centenary Centre in Peel last year, as the packed auditorium throbbed to the sound of Rock, Rhythm and Blues, so it was no surprise that his rapid return visit prompted a rush for tickets and a sell-out performance.
His music holds an irresistible authenticity, and it was wasn't long before a stream of dancers of all ages surged to the front of the stage, with many other fans bopping away in the aisles.
Surrounded by music as a child, it was probably inevitable that this should become his calling. Si and his brother Tyber grew up with Ska and Reggae and a father who promoted Jamaican music, but Si also had a soft spot for 1950s and 1960s rock and R&B music, which he has now moulded into his own performances.
A bit of a perfectionist, it's not difficult to hear why Si Cranstoun's voice has been compared to that of Sam Cooke or Jackie Wilson, and after forming The Dualers with his brother and busking in London streets for many years, has matured into a class act of his own.
His eternal optimism and desire to give us all a good night out wasn't lost on his audience, who lapped up a wide range of material including his own original compositions and a selection of slower numbers.
Recalling his first gig on the Isle of Man he said, "I was blown away by the audience's response and I particularly like the intimacy of the venue. I found real enthusiasm and warmth from the crowd and I was particularly touched by how intimate they were right from the word go. They were right there cheering, clapping and dancing in the aisles. What more could you ask for?"
But having now seen more of the Island Si Cranstoun is clearly delighted, but surprised, to discover what the Isle of Man has to offer. He sees great potential for developing the tourism industry and doesn't rule out the possibility of returning to the Island with his family.
With the Viva Las Vegas Festival and a number of European venues already under his belt, Si Cranstoun and his band will be touring Australia, Scandinavia and Italy later this year, and with a new CD due out in November let's hope we can organise a return visit sometime soon.