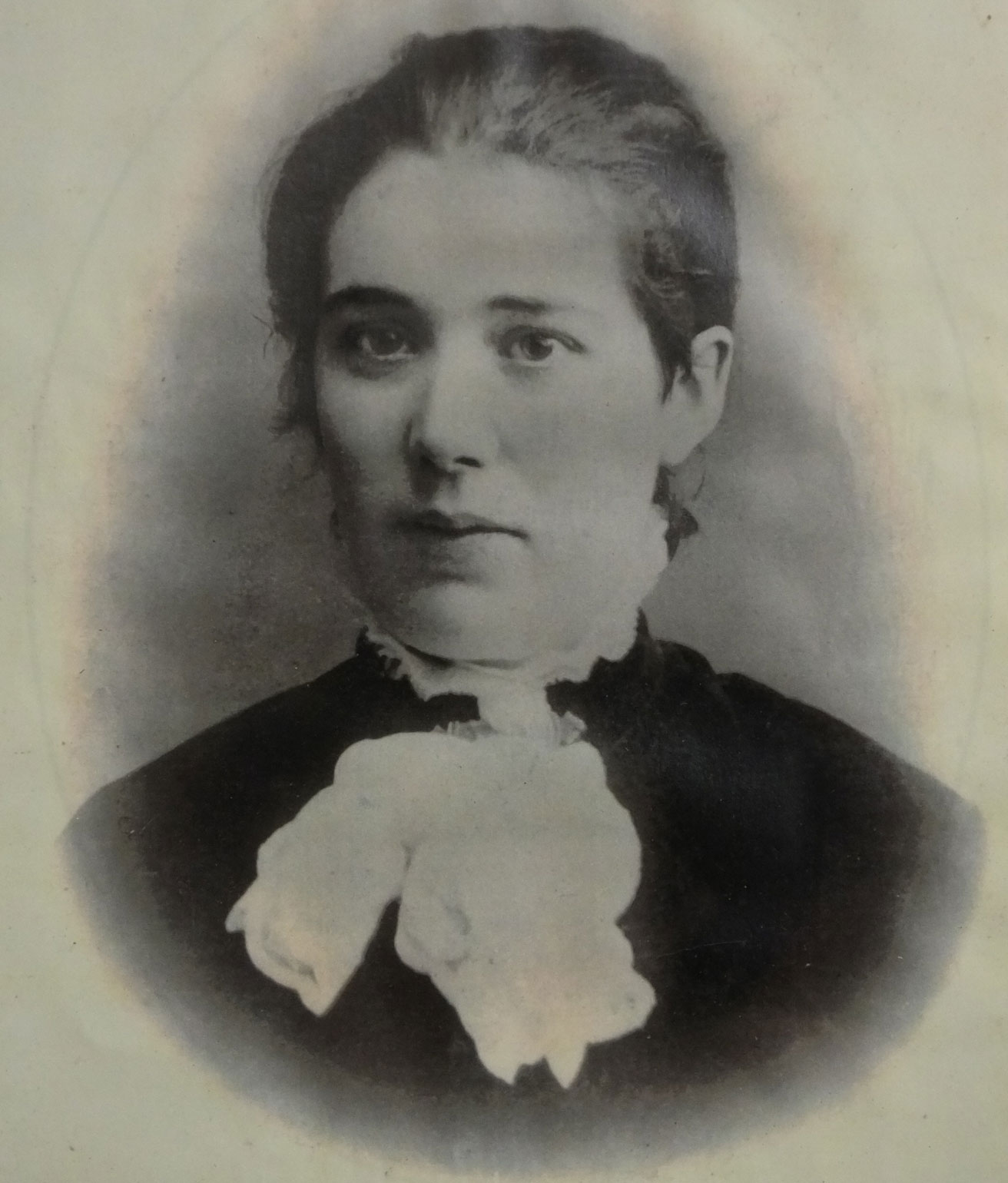 With the approaching centenary of the death of Manx pioneer Sophia Morrison, it's a good time to evaluate her achievements and review her remarkable legacy.
Born in Peel during 1859, Sophia had many siblings and was the daughter of well-respected, local grocer, merchant and fishing fleet owner Charles Morrison and his wife Louisa née Crellin. Sophia was gifted in music and language by her teenage years she was well read in European literature, possessed a working knowledge of Italian, Spanish, Irish, Scots Gaelic and was fluent in French.
Although she grew up in an English-speaking household, Sophia soon became a fluent speaker of Manx Gaelic, due, in part, to regular contact with native speakers.
Despite her shy disposition, Sophia possessed a natural flair for communication, particularly in written form, but also initiated Manx language classes with friends, and became a founder member and secretary of Yn Ҫheshaght Ghailckagh (The Manx Language Society) as well as the founder and editor of its journal, Mannin.
Committed to the collection and promotion of Manx culture, Sophia also took on the roles of honorary secretary of The Guild, vice president of the Isle of Man Natural History and Antiquarian Society and masterminded the T. E. Brown Day across Island schools.
Immersing herself in what was clearly a passionate undertaking, Sophia went on to become actively involved with the growing pan-Celtic movement, was consulted on the question of Manx national dress and inspired others undertaking similar work to herself. Respected by many for her vocation and influenced greatly by her friendship with the German folklorist Charles (Carl) Roeder, she remained in contact with a number of well-known antiquarians and became an important figure in the development of Anglo-Manx dialect and theatre, most notably with the Peel Players, who raised a lot of money for the Manx Language Society through performances of plays written by Christopher Shimmin and Josephine Kermode (aka Cushag).
Sophia became a prolific writer upon a number of local topics, although she is largely remembered these days for her iconic publication Manx Fairy Tales, with a later edition illustrated by Archibald Knox. More recently, the book has been translated into Manx Gaelic.
One of her final tasks, however, focused her attention upon collecting material for an Anglo-Manx dictionary, instigated by the celebrated historian A. W. Moore, but subsequently completed by Edmund Goodwin and Sophia, although not published until 1924.
Ill health dominated Sophia's final years and she died of cancer on the 14 January, 1917. Crowds attended her funeral at Peel Cemetery, where members of the Peel Players bore her coffin to the family grave.
Back in her home town, a magnificent, inscribed memorial bookcase was presented by her family in 1934, and subsequently housed alongside a bas relief portrait in the Sophia Morrison Reference Room (built in 1952 with financial assistance from the Carnegie Trust) in the Ward Library.
A number of events have been organised jointly by Mec Vannin and the local branch of the Celtic Congress to commemorate this centenary on the 14 January, 2017, including a wreath-laying ceremony at her graveside at 1.30pm, followed by a talk about Sophia's life at 2.30pm by Dr Breesha Maddrell at the Guild Room (opposite the Centenary Centre), Atholl Street, Peel - admission free. At 7.30pm there will be a Manx concert at the Centenary Centre continuing the theme of Sophia Morrison, including poems written by Cushag (a close friend), supporting musical acts and a performance of the Manx dialect play The Charm, written by Christopher Shimmin and performed by the Michael Players, but initially performed at this venue by the Peel Players in 1912.
Tickets priced at £5 available from Celtic Gold and Shakti Man, or reserved at celticmann1@yahoo.com.
Manx National Heritage's exhibition entitled Sophia Morrison: The First Curator will reveal more about her life story and runs at the Manx Museum until 6 May, 2017.