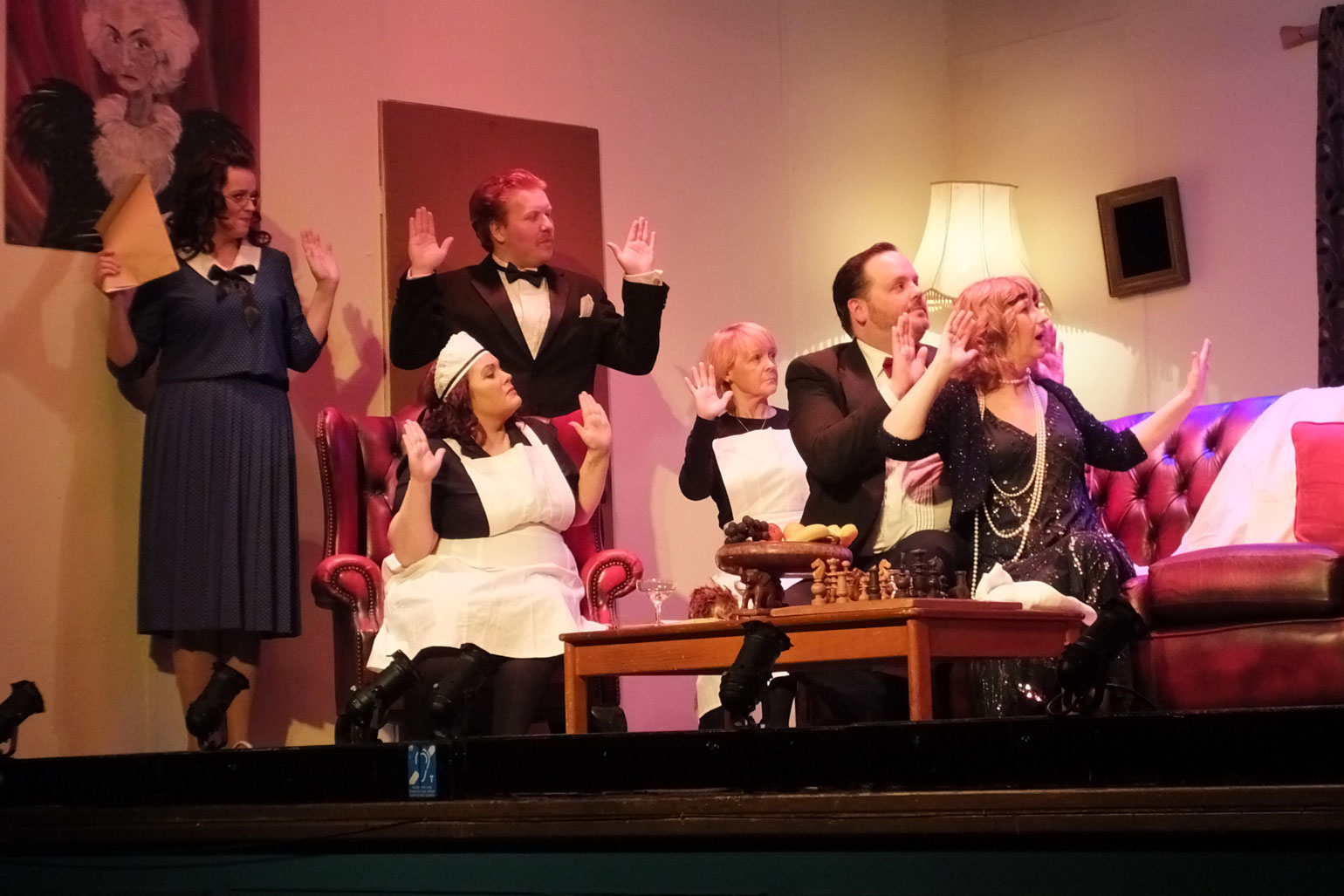 Inspiration Theatre Company has a penchant for stories of a comedic, detective genre, so Centenary Centre's in-house production company was ideally placed to present their latest offering - Murder Afoot.
Set in the drawing room of millionaire Titus Platt, during the 1930s, the house known as the Arches (based somewhere in England) became the focal point of an extraordinary turn of events over a period of less than twenty four hours.
The plush mansion house became a hive of activity, as a range of characters, each with his, or her, own agenda, gather at the scene of what soon becomes a site of multiple murder.
Their cunning plans are soon ruffled by the intervention of a notorious gentleman thief, known as The Black Fox, who brazenly announces his intention to steal the house owner's precious, golden Etruscan dagger.
With both the dagger's owner and his daughter Penny falling foul of an early death, chaos ensues as all of the other characters attempt to extricate themselves from being labelled a murderer. Further confusion arose, however, when two strangers arrive on the scene; both claiming to be Inspector Bullock.
A barrage of confessions brought the story to its conclusion - with a host of complex relationships, forgiveness and an opportunity for a collective display of consciousness.