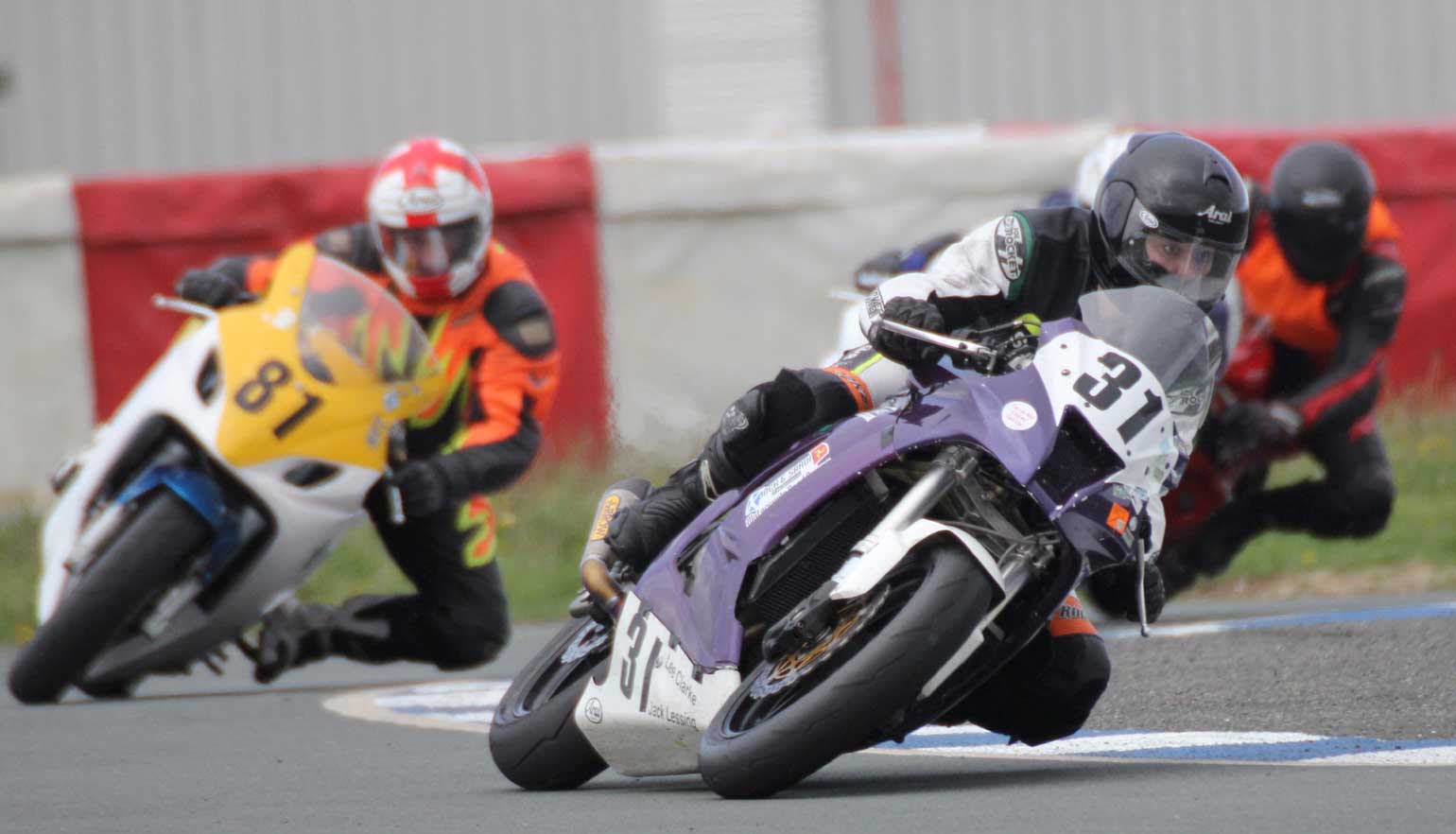 Local girl, Ali Foster, will be lining up on the grid in the Newcomers B Class and Supertwin races at this year's Manx Grand Prix, with the realisation that she will finally be fulfilling a lifetime's ambition to race on the TT course.
Originally from Douglas, but now living in Foxdale, Alison comes from a family who've long been involved with motorcycle racing, including her cousins David and Decca Kelly, former winners at the Manx Grand Prix.
Ali withdrew after her first outing at Jurby airfield after experiencing poor weather conditions, but during 2007 her confidence to race returned. She mastered the Race School at Jurby and was soon gaining valuable experience on the regular track days at the Jurby Motodrome.
She made a promising start in her first race during 2010 with the Andreas Racing Association at Jurby and has never looked back.
Ali has ridden motorbikes since she was old enough to get her hands on a licence, and after discarding her 'novice bib' worked diligently towards securing her National Licence, racing at many of the UK circuits such as Mallory Park, Elvington, Aintree and Anglesey.

After competing in the last three championship seasons at Jurby, Ali's most impressive finishes have been fifth place in the 650 championship in 2011 and sixth place in last year's Post Classic Championship on a 400cc machine. But Ali's greatest achievements to date have been two podium places on the completion of the end of season four hour Endurance Race; with a third place in 2010 in partnership with her friend James Ford and a second place in the following year with her cousin, Eddie Venn, and Manx Grand Prix stalwart Kevin Murphy.
Ali's sponsor is long time supporter Hazel Carroon, but many of her friends have also chipped in to see that she gets to the start line for this year's festival.
Everyone has pulled together to make Ali's dream possible, including her mum who kindly donated her own Kawasaki ER6 road bike, which has been rebuilt into a Supertwin by Ali's fiancé Steven Beale.
Steven, a Jaguar technician, who wholeheartedly supports Ali with her quest, was a newcomer at last year's Manx Grand Prix, returning this year to the Senior race on a 600cc machine.
Ali, who will be joined in the Newcomers Race by her cousin and Endurance Race partner Eddie Venn, does, however, remain cautiously optimistic, reminding everyone that her goal is to qualify and finish the race; bringing her mum's bike home safe and sound with a smile on her face!
For more information visit Ali's website.