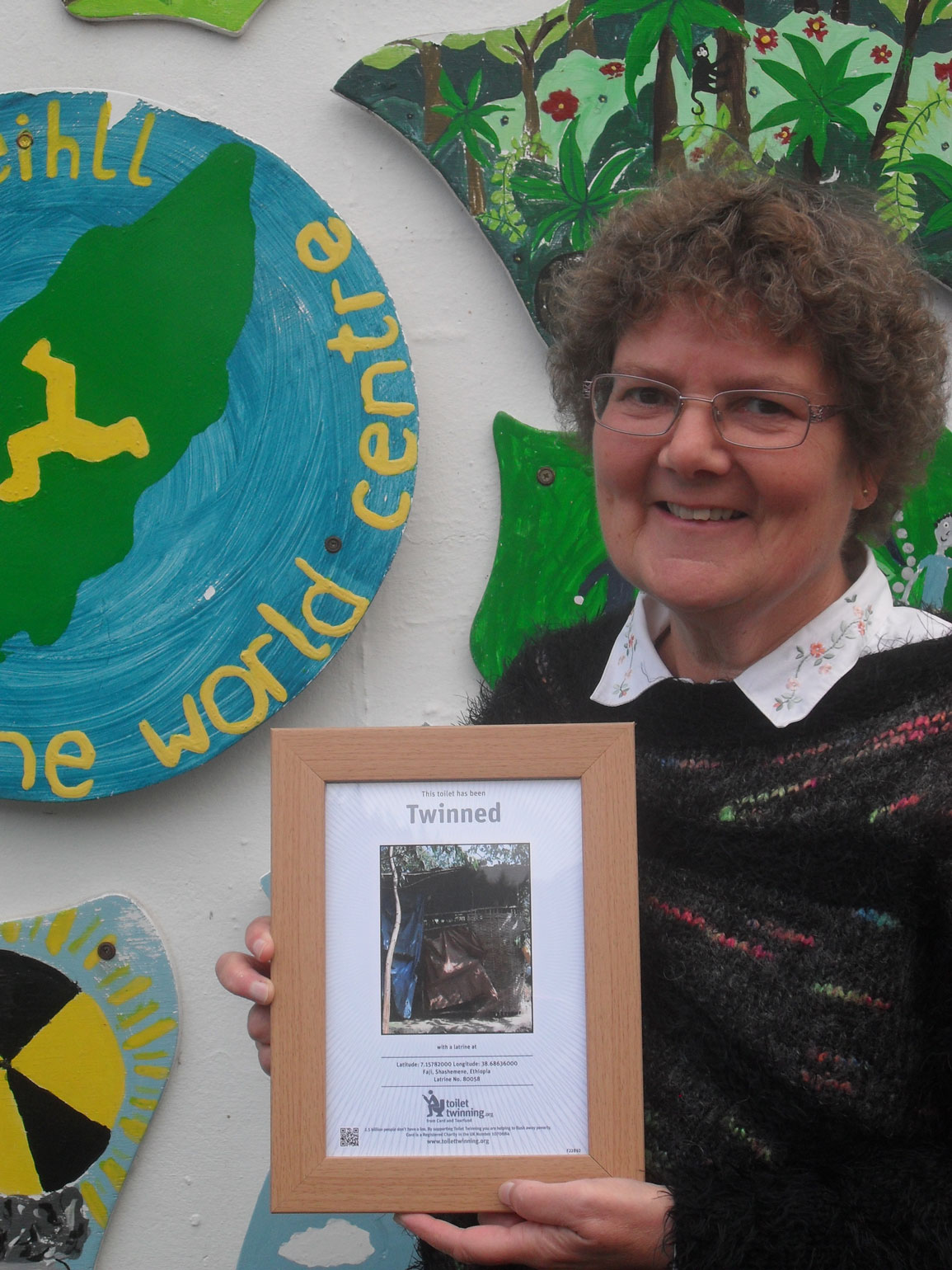 2.5 billion people - that's 40% of the world's population - don't have somewhere safe, clean and hygienic to go to the loo. The human impact of this scandalous statistic is enormous: every minute three children under the age of five die from diseases linked to unclean water and poor sanitation. The good news is you can help change this by twinning your toilet.
For a donation of £60, you can twin a toilet at home, work or school with a latrine in a variety of countries overseas. But your donation does much more than build a toilet. The money is used by development agencies Tearfund and Cord to help families learn about hygiene and to improve the health of their communities. It's estimated for every £1 spent on water and sanitation, £8 is returned through saved time, increased productivity and reduced health costs.
When you twin your toilet, you will receive a certificate of your toilet's twin containing a photo, the latrine's location and exact GPS co-ordinates.
One World Centre Director Rosemary Clarke says, "One World Week, which runs from 19th-26th October, challenges us to consider some of the big global issues and find ways in which we can take positive action. The Toilet Twinning project is an excellent example of how, for just a relatively small amount of money and effort, you can really help make a difference and we felt it was a great project to support on the Isle of Man during One World Week."
Rosemary is offering free assemblies for schools about toilet twinning, but is hoping others will get involved too. "Toilet twinning would be a great initiative for people to organise in their workplace or through a social club, or even as a family at home. And if you're stuck for an idea for a Christmas gift for that friend or relative who has everything, a twinned toilet will surely be a present to remember!"
More information is available on the website which also includes an interactive map of where toilets have been twinned.
"At the moment there are only a couple of toilets on the Isle of Man that are already twinned," says Rosemary. "We'd love to see to a big increase in that number over the coming weeks."