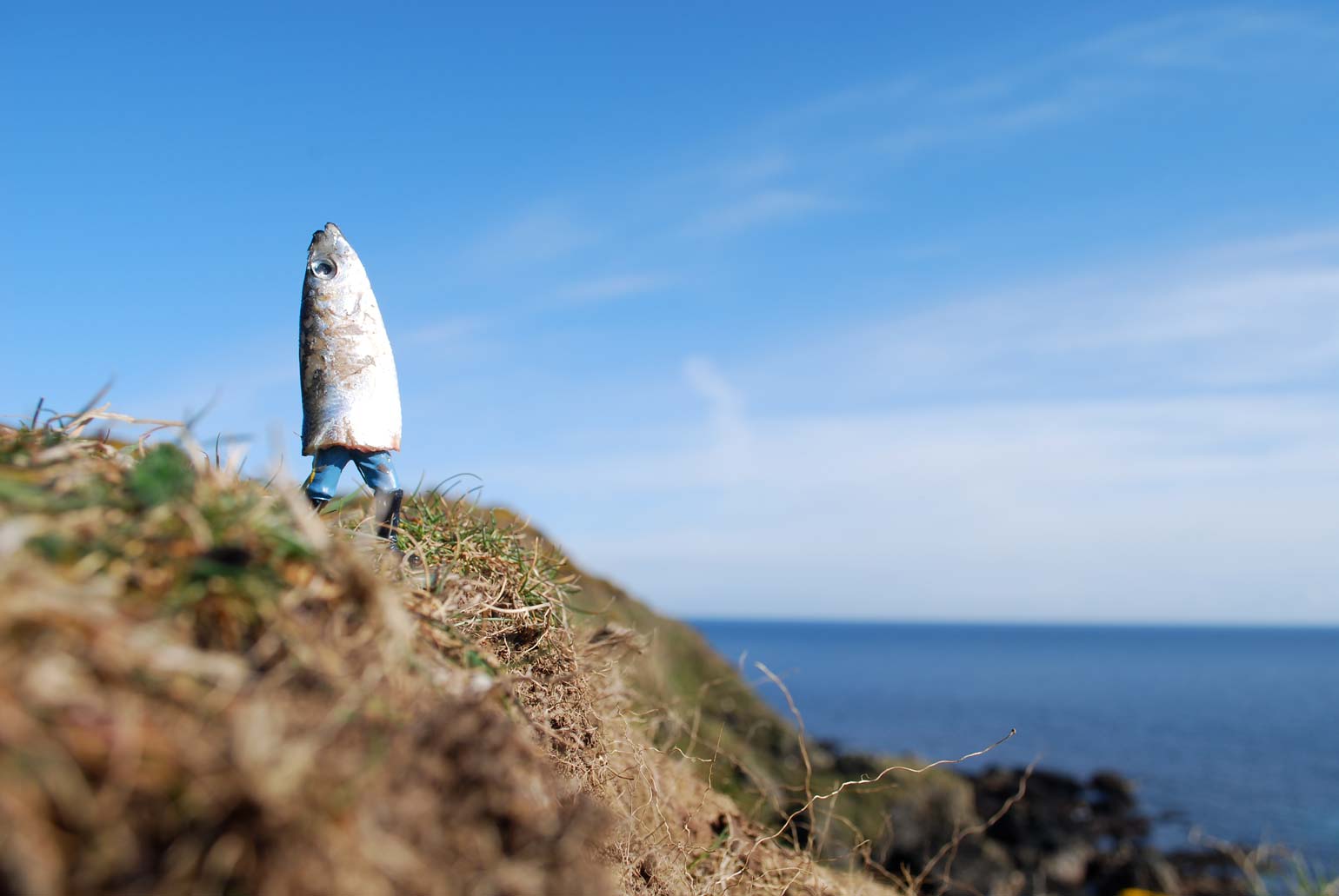 Ahead of her first exhibition, starting at the Erin Arts Centre, we caught up with Hollie Mills.
Tell us about more about your exhibition "Little Island".
Little Island is a series of 3D illustrations, some of which are loosely influenced by the Isle of Man.
The idea is that Little Island is a small magical world where lots of unusual characters live, however, recently some strange things have been happening; and some terrifying creatures are slowly starting to ruin the lives of the island residents, and the exit is blocked so there is no escape.
I make small-scale characters out of mixed media and various materials and then photograph them either on location or in an environment I have built for them. This exhibition is the beginning of the 'horror story' that is Little Island; and an introduction to some of its characters and settings.
What do you hope people will feel when viewing your work?
I want people to enjoy my work; the images are meant to be playful and fun as opposed to much of the traditional, serious, meaningful or 'pretty' work that you see nowadays. I hope they'll laugh, either at the absurdity of the image itself or at the way I've put the materials together - there's a robot made out of a Nokia 3210, a man with a fish for a head and a castle surrounded by ice cream hills. I hope my work brightens their day and I'd like to think that they will try and come up with a back story themselves for the creatures.
Where does the inspiration come from?
Anything and everything! - I scribble down loads of ideas and then see if I can make them into something. I'm always collecting different objects and materials - so when it comes to 'making' I'll see what I've collected, look at the shapes and textures and see what I can turn them into. I'm inspired by a wide variety of artists and genres from old school stop motion animation, railway modelling, lo-fi culture, surrealist artists, such as Hieronymus Bosch; through to street and sculptural artists such as Slinkachu and Isaac Cordal; as well as comedy-artists, such as Noel Fielding. I also have a soft spot for collecting home and garden figurines and ornaments.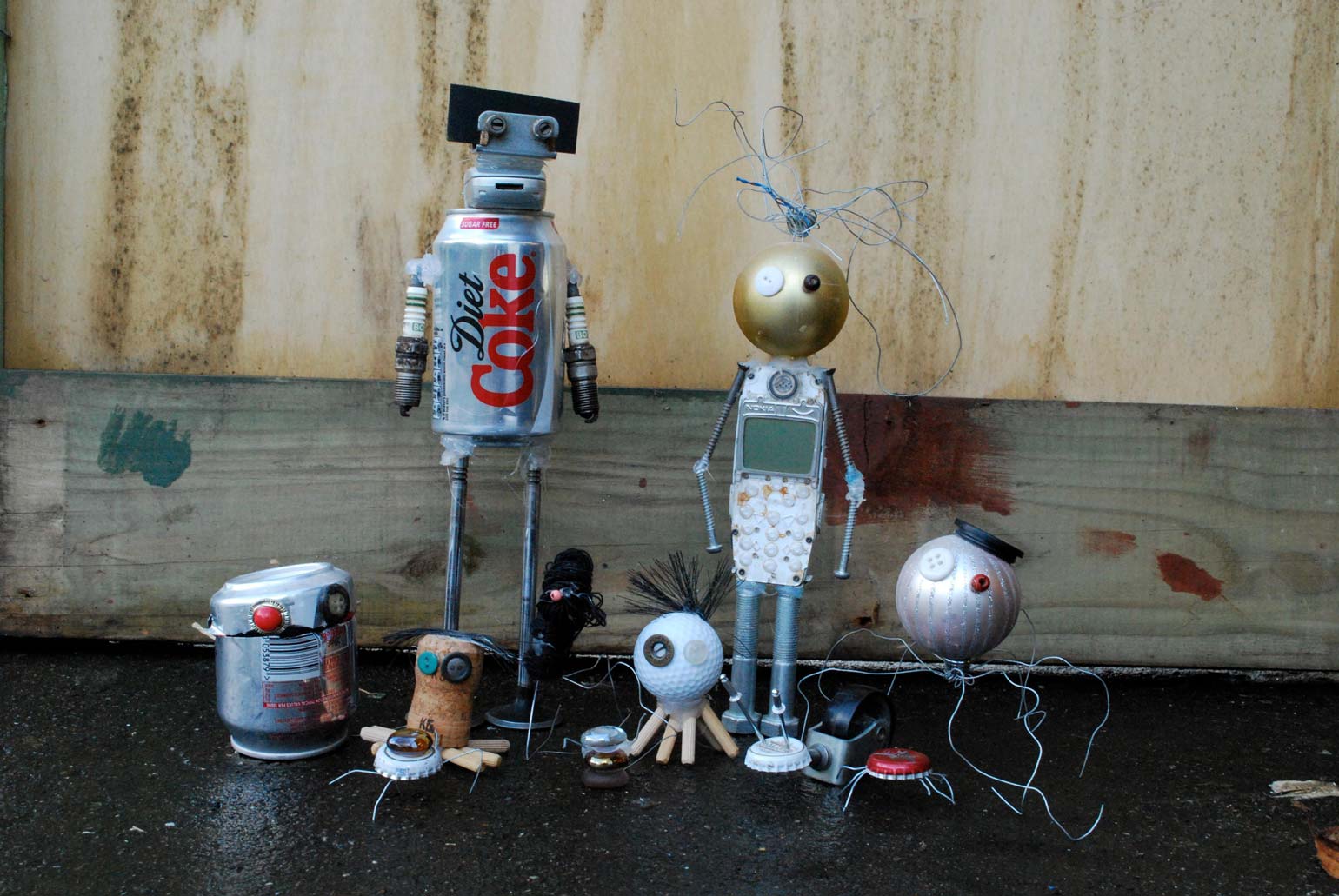 What triggered your interest in art?
I've always been interested in art and making objects since as far back as I can remember. As a child I was always painting and drawing; and making obscure creatures out of plasticine and playdoh.
At high school I studied art and textiles at GCSE and then went onto the IOM College to study the National Diploma in Art & Design, which was super fun. After college I then went on to uni and ended up with a BA (Hons) in Graphic Arts & Design - however the work I made at uni doesn't really reflect what I am exhibiting with now.
Now I work in a small music/theatre/arts venue in the South of the Island as well as studying as an apprentice Graphic Designer at an independent print house. As part of my job I get to arrange all the art exhibitions in the Gallery, we have a new exhibition each month so it's a really fun job for me as I get to meet a lot of local and professional artists and I get to see a wide range of artistic styles and ideas - this encouraged me to 'bite the bullet' and hold an exhibition of my own. I'm used to working behind the scenes there so it's going to be a strange and exciting experience having my own work on display.
What are your future hopes/plans?
I'm hoping to gain lots of feedback from this exhibition, develop on what I have already made and continue the story of Little Island, I've already got loads of ideas of what to make next, so hopefully there will be more exhibitions in the future! I'd really like to exhibit in some of the others galleries around the island; as well as some of the non-traditional exhibition places such as bars and café's - so please get in touch if you'd like my work in your establishment!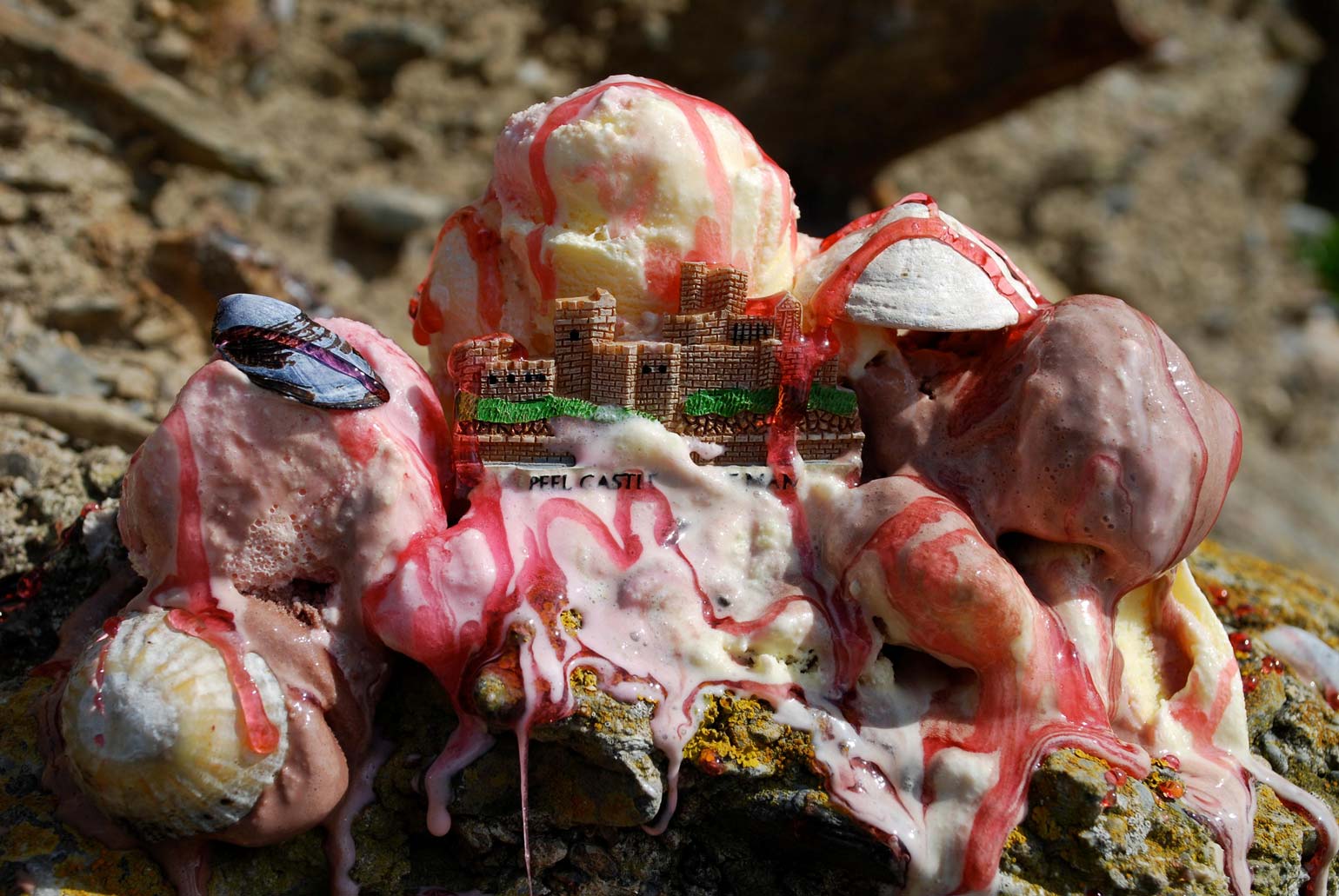 Where can people find out more about you and your work?
The exhibition LITTLE ISLAND is on display 5th - 30th November at the Erin Arts Centre, Victoria Square, Port Erin. The Gallery is Free Entry, Opening hours are Wednesday - Friday, 10.30am - 4.30pm and during events. November is a very busy month for the Arts Centre so I'm lucky to have my work on display for all the different shows - you can see the event opening times on my posters around the Island or look on the EAC website: www.erinartscentre.com.
Most of my work is also on my website which also features a blog section to keep you up to date with all my latest news: www.holliemills.com.