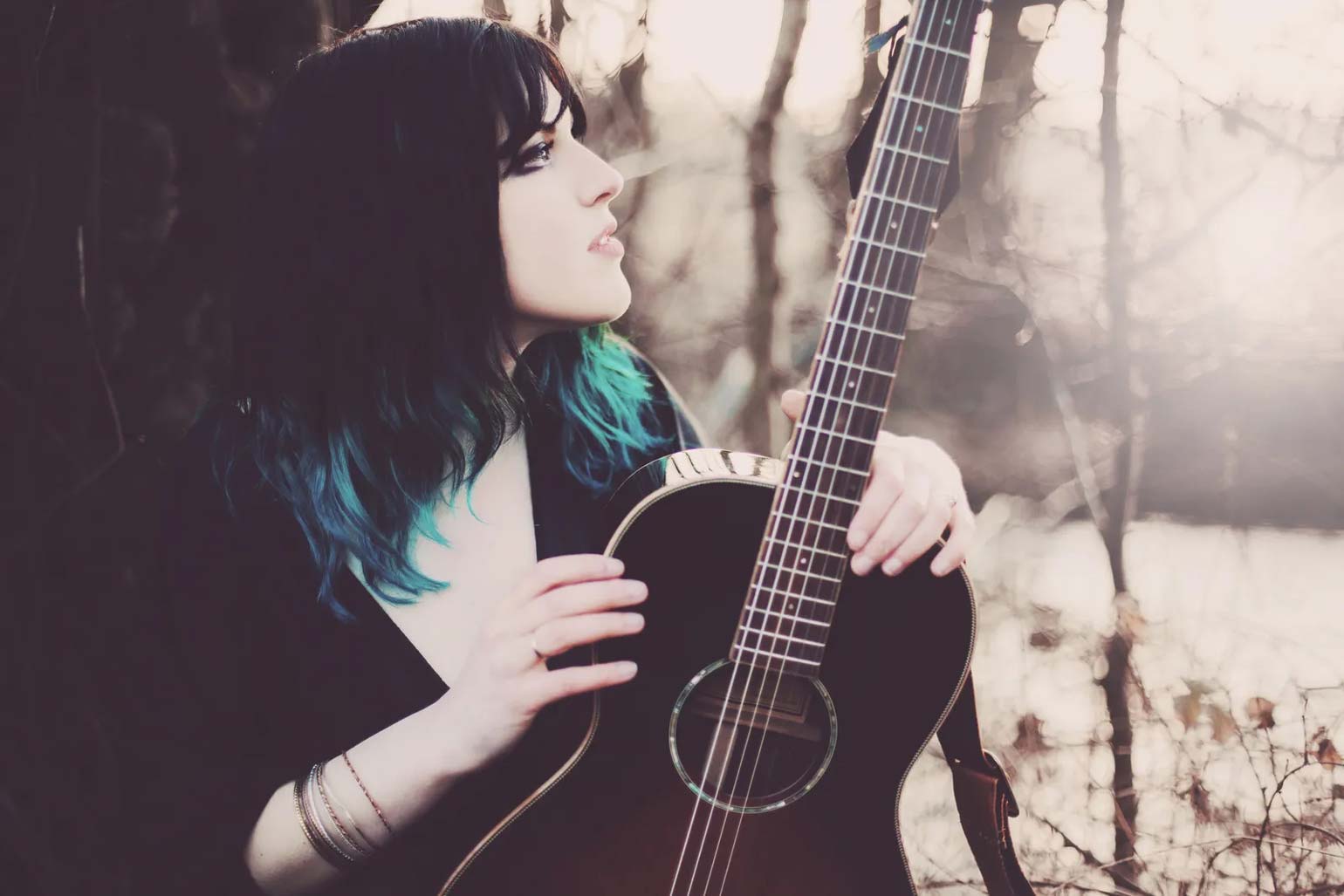 Lucy Ward sings at the Centenary Centre in Peel.
Singer-songwriter and multi-instrumentalist, Lucy Ward, made her debut on the Isle of Man at the Centenary Centre in Peel in the intimate setting of the Atholl Room, courtesy of Jonno Promotions.
But it was Ramsey based guitarist Malcolm Stitt who kicked off the concert with a selection of tunes reflecting his own career, which included being a founder member of both Deaf Shepherd and the young Gaelic band Tannas. He has also appeared on numerous albums involving many bands, including Boys of the Lough and Aly Bain and Phil Cunningham, who were recently at the Centenary Centre.
Reflecting on his time with the Kate Rusby Band, Malcolm entertained the audience with a cross-section of self-penned music, including some from his musical collaboration with local harpist Erika Kelly.
Lucy Ward, meanwhile, comes from a different background which has its echoes in her choice of material, which incorporates both traditional and self-penned examples.
An award winning acoustic artist from Derby, Lucy plays guitar, ukulele and concertina, but considers her voice to be her first instrument.
She's a confident and exuberant performer, whose vibrant personality soon envelopes the room with passionate renditions of life in its many guises and colourful situations. Her emotional and expressive performance ensured she had everyone's attention.
Lucy was the winner of the Horizon Award (Best Newcomer) at the 2012 BBC Radio 2 Folk Awards and subsequently named by MOJO as 'Britfolk's most vibrant and forthright new young talent'. Establishing herself as one of the hottest performers on the UK folk scene, she attracted a capacity audience for her debut at the Cambridge Folk Festival and at the mighty Acoustic Stage at Glastonbury the following year. During 2014, Lucy was one of four nominees for BBC Folk Singer of the Year.
With a third CD in the offing as well as a number of collaborative albums under her belt, this was Lucy's penultimate gig as part of a UK tour.