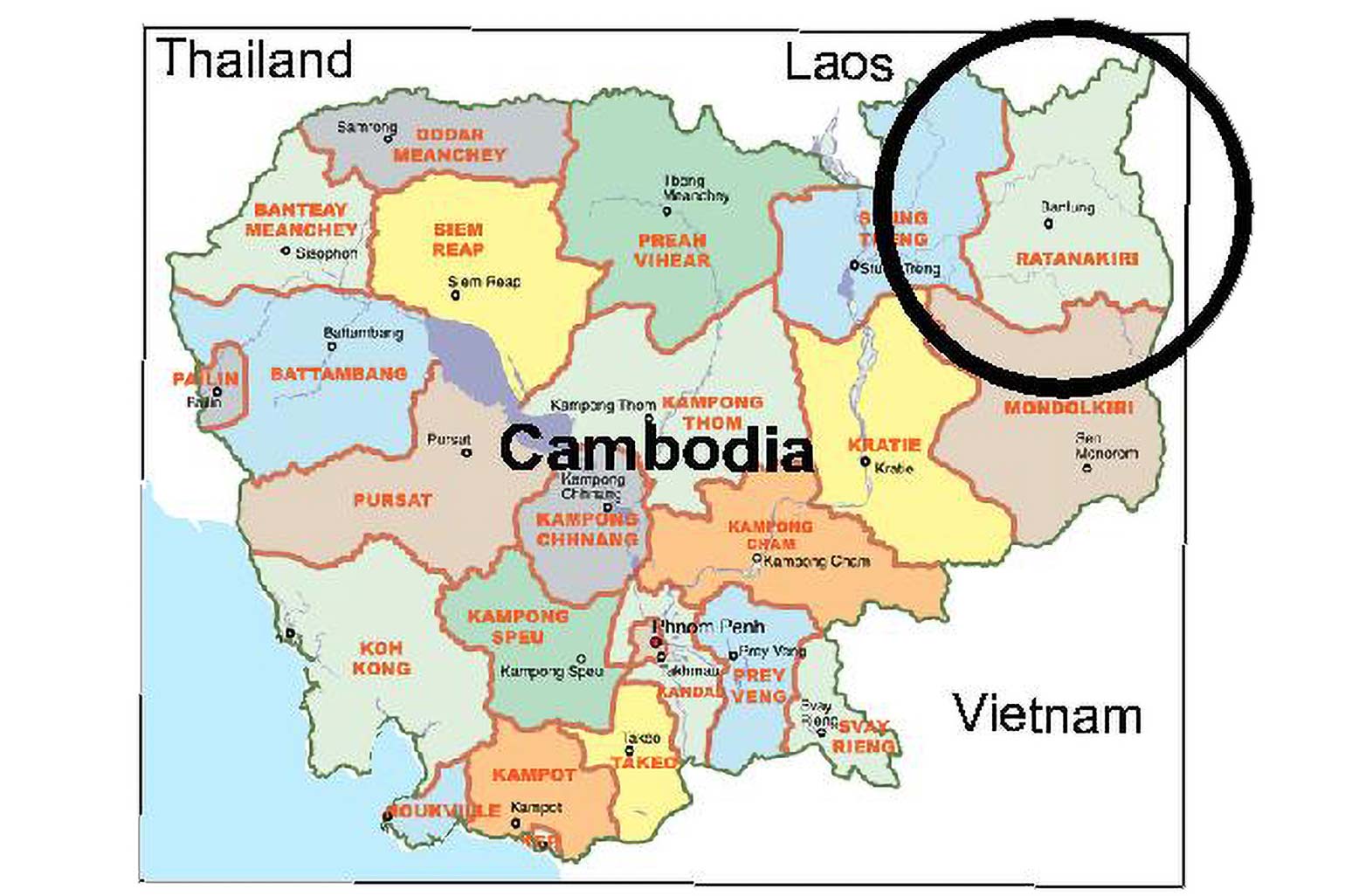 This year's Christian Aid Week house-to-house collection took place 11th – 17th May.
In the Isle of Man it will raise money to improve food security and income levels in one of the poorest districts of Cambodia.
The funds raised will help 8,200 poor and vulnerable residents in 12 villages to increase food production and create a surplus. This will give the people increased income levels and improve their health.
It is hoped that the collection will again be matched by the International Development Committee of Tynwald. A decision on this will be made later in the year.
Local Chairman of the Churches Together in Mann World Development Committee, Paul Craine, expects more than 300 collectors to be calling at houses across the Island during Christian Aid Week in addition to a number of fundraising events.
"There is no more effective way of helping some of the world's poorest people. A donation given through an experienced, non-government organisation such as Christian Aid, using a trusted local partner can transform communities. I have seen that first-hand in the Uluguru mountains in Tanzania and in the Sherbro basin in Sierra Leone.
"We know that the 2013 collection in the Isle of Man has already provided more than 50 elephant pump wells in Zimbabwe giving clean, safe drinking water to 20,000 people. These projects change lives."
Cambodia is still recovering from the effects of decades of civil unrest. The impact of the Khmer Rouge and subsequent civil war left the country decimated and traumatised. Cambodia has been making good economic progress but is very vulnerable to climate change. Both droughts and flooding are causing problems and rainfall is increasingly unpredictable. Crop losses are becoming more frequent and malnutrition is a prevailing problem.
In the Ratanakiri district in the far north-east of Cambodia over one third of the children are officially "underweight". A further 10% are classified as "wasted". Each year there is a gap between the end of the previous harvest food and the arrival of the next harvest - a "hunger gap". Christian Aid is working in this area with a long-term, Cambodian partner, Development and Partnership in Action (DPA).
The project aims to improve farm incomes by 30% for nearly 500 small-holder farmers. Farmers will be trained in climate resilient agricultural practices and enabled to save rice seeds for future planting. There will also be support to develop tree nurseries to reduce soil erosion as well as a savings scheme to encourage farmers to invest in their futures.
According to Mr Craine: "It is not difficult to see how this project promotes genuine development. Farmers are breaking out of the hunger cycle, learning new skills and new ways of selling and saving. This is not about feeding someone for a day - it is about enabling people to feed themselves for a lifetime. This is not about giving money to governments or about outside "consultants" telling people what to do. It is about working with a local partner and empowering poor and vulnerable people to improve their futures".
"I hope that the people of the Isle of Man will respond generously. There are many needy groups within the Island and a great deal of excellent work to support local causes but it is very apparent that we do not have hunger on the scale described in Cambodia in an assessment carried out in March this year".
A launch service for Christian Aid Week will be held at St Luke's Church, Baldwin on Sunday 11th May at 6.30pm. Everyone is welcome and a special invitation is extended to Christian Aid Week collectors.