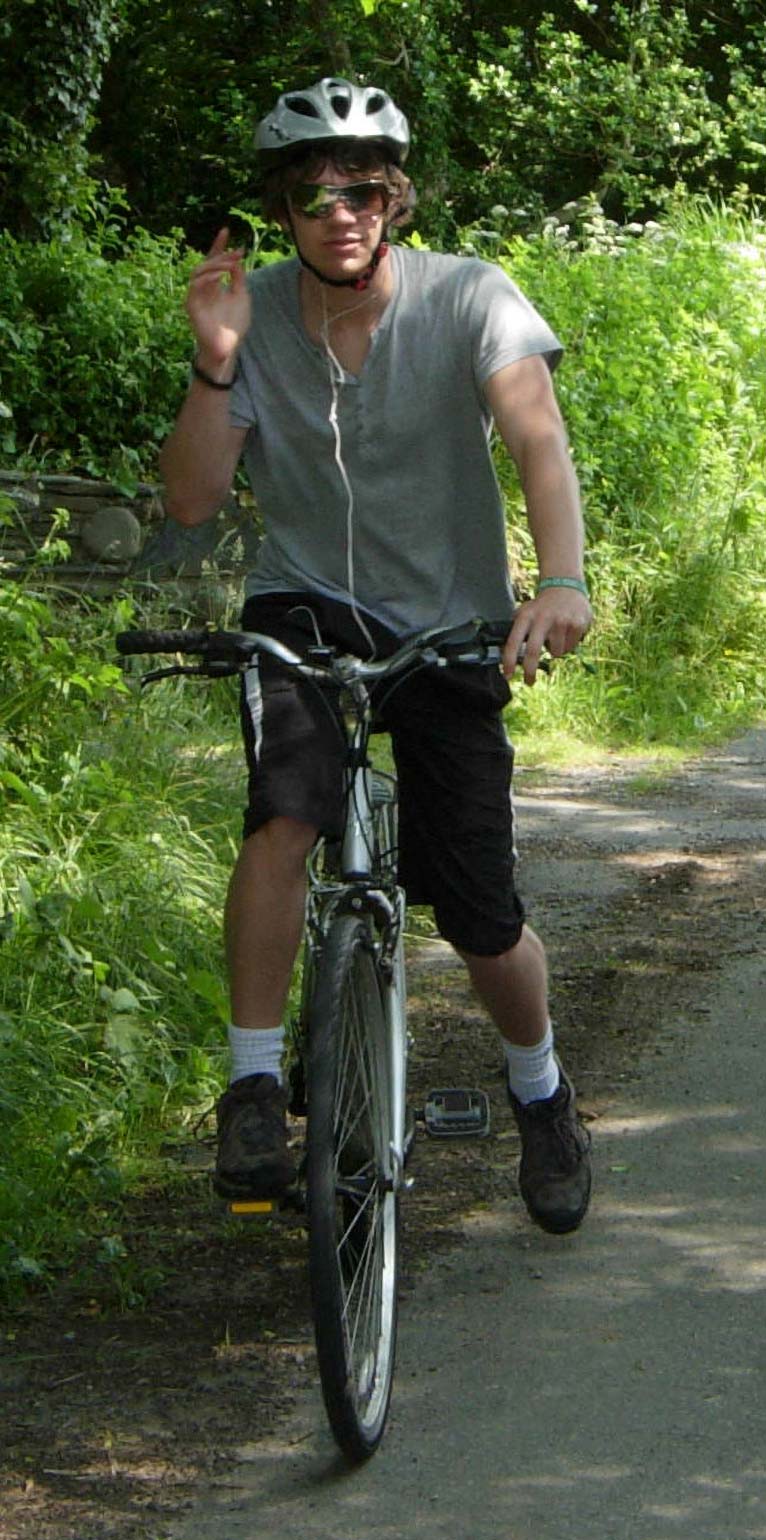 Earlier this month a Ballaugh man set off on a cycle ride from Land's End to John O'Groats.
That's pretty impressive to start with, but more so when you realise that Durham University student Julyan Davey, 20, was diagnosed with Hodgkin's Lymphoma in July 2011, when he was just 16.
He said: 'Lying in a bed in Alder Hey Children's Hospital, I had no idea what the future held for me. All I knew was that I must embark on a course of chemo and radiotherapies.
'I was born and brought up on the Isle of Man and at the time I was in the middle of my A levels at QEII High School. Two years after the treatment, thanks to the superb work of the amazing doctors and nurses of Alder Hey Hospital, I'm free from cancer and my life has returned to normal. I'm now in my second year at Durham University, having a fantastic time!'
He said it was 'important' for him to pay back something to help others, so his 1,000 mile trip will raise money for cancer charities.

Money raised will go towards Macmillan Cancer Support, which he said was 'incredibly supportive' of his family and the oncology department at Alder Hey, which helps children from the Isle of Man suffering cancer.

It starts on July 3 and he hopes to call in at Alder Hey on his way up north.

'They have personally shown me love, care and attention that I will be eternally grateful for,' he said.

To support Julyan on his epic ride, visit http://uk.virginmoneygiving.com/JulyanDavey

This article first appeared in the Manx Advertiser.