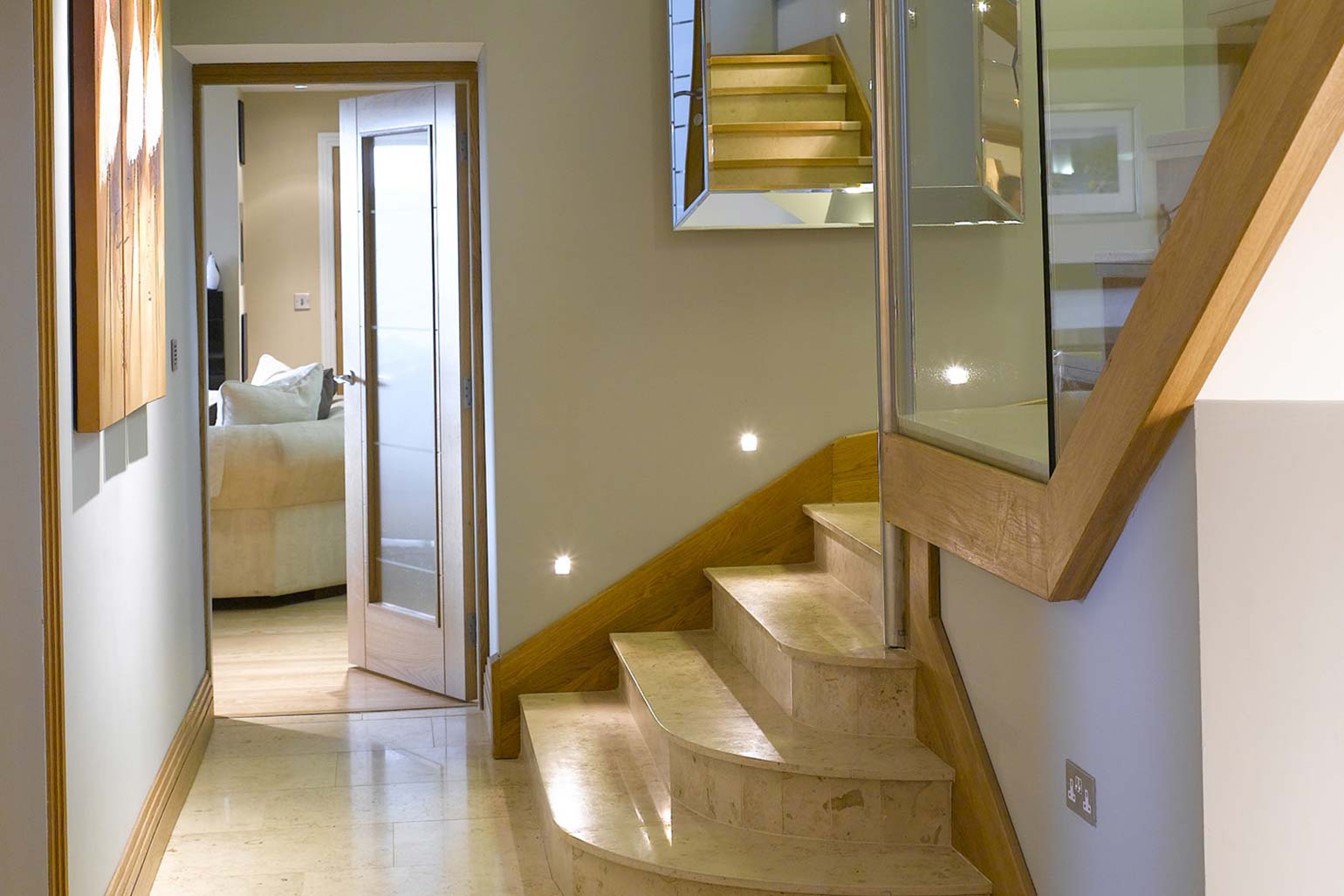 The entrance to your home greets you every day and offers your guests the first look inside your home.

Make the most of this space and feel welcomed back.

Large or double height hallways have been traditionally lit with chandeliers; these give a strong indication to the style and decor of the home, a Georgian style conveys a substantial, solid feel, while alternative feeling is gained from the delicate, detail of a crystal chandelier.

Trying to follow this into our modern homes with 2.4m ceiling heights, rarely works satisfactorily.

I have found the best way to make our smaller entrance hallways appear welcoming is to light the perimeter walls with a comfortable illumination. Directing light onto the walls and vertical surfaces shows the maximum extent of the room and can be achieved by positioning light close to the walls so the glare from the lamp is reduced.

There may not be enough space to have occasional furniture for table lamps, in which case wall lights directing the light across the surface of the wall are a good solution. If recessed lights are preferred, then low glare down lights positioned close to the wall will result in a comfortable, grazing effect.

If you only have a ceiling pendant, it is still possible to improve the vertical illumination and remove the glare by selecting a lighting fitting which directs the light onto the walls and eliminates direct view of the lamp.
Do you want to create a welcoming entrance that is second to none? Give us a call on 665801, or drop by our lighting demonstration area at the Old Bakery, James Place, Victoria Road, Douglas.