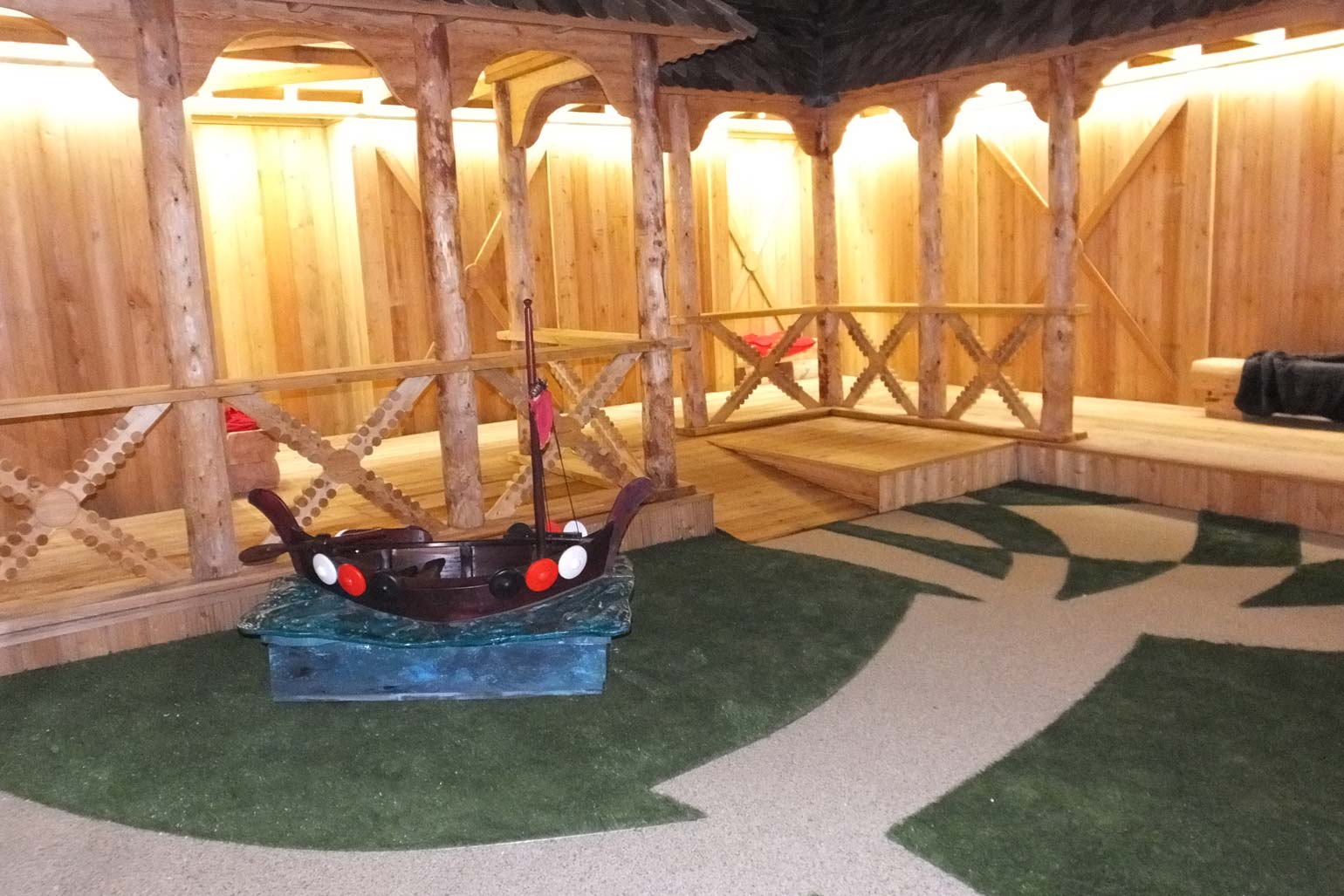 A reception held recently at the House of Manannan in Peel, focused on a generous financial donation by the Friends of Manx National Heritage towards the creation of a Scandinavian inspired courtyard with a covered walkway, adjoining the new Kingdom of Man Gallery.
Decorated in an organic style, the courtyard is a place to sit and rest awhile whilst enjoying the new gallery, and it was here that the Director of Manx National Heritage, Edmund Southworth, expanded on the creation of this new section in the House of Manannan.
Despite ongoing financial cuts from central government during the preceding five years, Manx National Heritage employed a local architect, builders and crafts people in the creation of the new gallery.
He commented on how visitor numbers for the House of Manannan were doing very well, pointing out how great the response had been from a number of coach companies. Mr Southworth also emphasised how the dynamics of the family group had changed over time, which is reflected in the new gallery.
Using a simple, uncomplicated approach, the gallery has something of an old-style feel with a bright and refreshing appeal, but embraces a sense of fun and inspiration for younger visitors.
Situated next to the celebrated longship Odin's Raven, the new gallery displays a selection of objects excavated on the Isle of Man (some from the west of the Island), including two hundred coins from the Glenfaba and Kilkenny hoards, with brief descriptions to whet your appetite. It tells the story of one of the most significant periods of the Island's history (AD 1000 - 1300), when the Isle of Man was the seat of power for the Kings of Man and the Isles.
Allison Fox (Curator of Archaeology) also spoke more specifically about some of the objects on display.
The House of Manannan is open all year round (except Christmas Day and Boxing Day) 10.00am - 5.00pm. Standard entry charge applies.