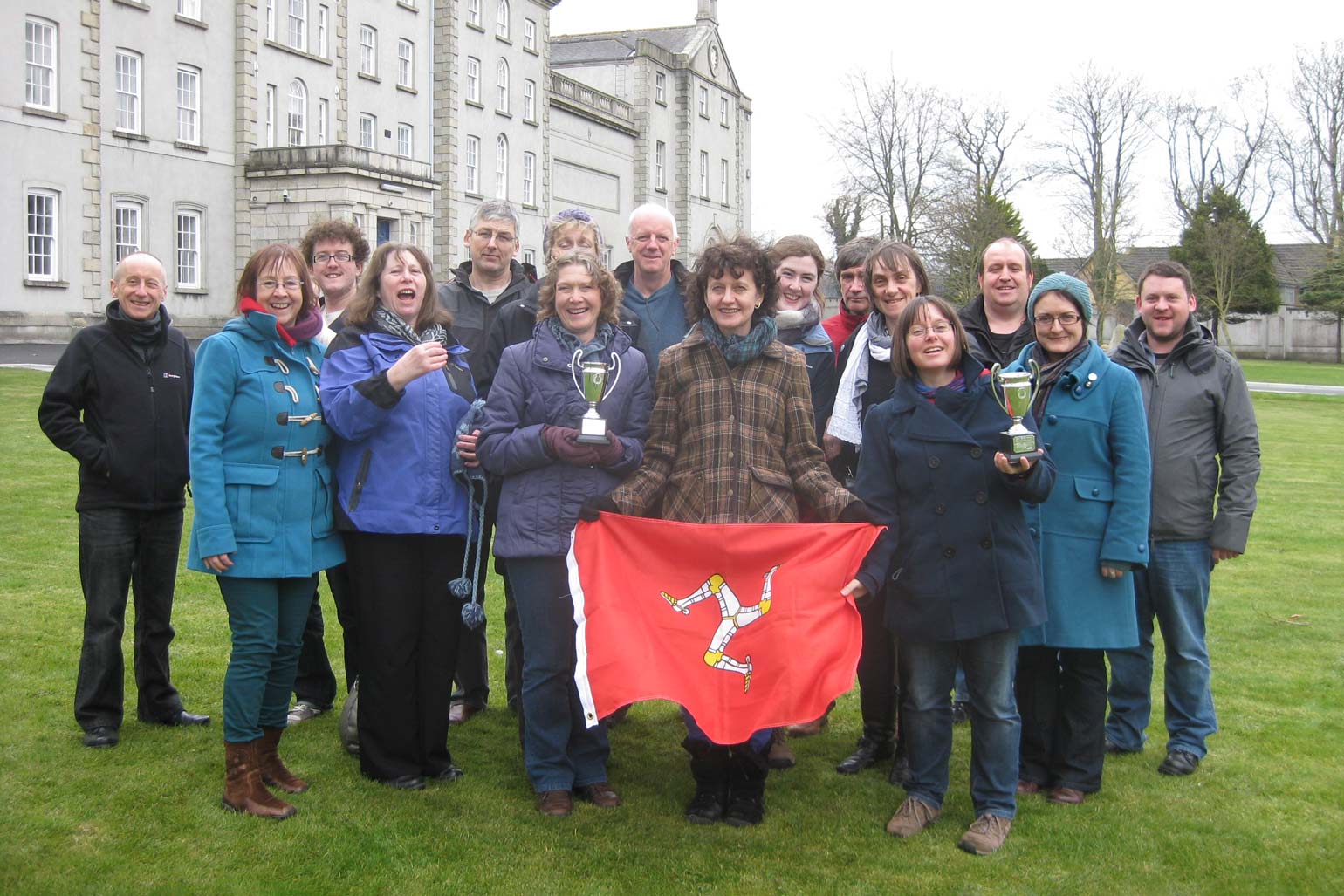 A Taste of Christmas, held at St James' Church in Dalby, attracted a capacity audience in the run up to the festive season, with a tried and tested formula providing a sparkling programme of entertainment.
Gathered around the schoolroom fire on a windswept, winter evening, amongst an atmosphere of oil lamps, candlelight and rural decoration, it was the perfect setting for the combined talents of the Manx Gaelic choir Caarjyn Cooidjagh, under the direction of Annie Kissack.
Members of the choir sang a selection of unaccompanied carols and Manx carvals, which included a special guest appearance of Charles Guard, who charmed members of the audience with a number of evocative pieces played on the harp.
Other highlights included a poem by Roger McGough set to music by choir member Aalin Clague, which has subsequently been entered for a UK competition, and another poem written and recited by Annie Kissack.
Interspersed amongst the vibrant tunes and thought-provoking poetry, were extracts from the book The Green Hills by the Sea, written by Hugh Coleman Davidson and published in 1887.
Supper was provided by their usual onsite team of bakers and cooks, which included Christmas pudding with Brandy Butter and Mince Pies at the close of the evening.
Funds raised on the night will be divided between Dalby Church Restoration Fund, Women's Aid IoM and the Manx overseas charity Mannin Sponsors Africa, who are working to provide wells for villages in Gambia.
Look up their website for details of future events.