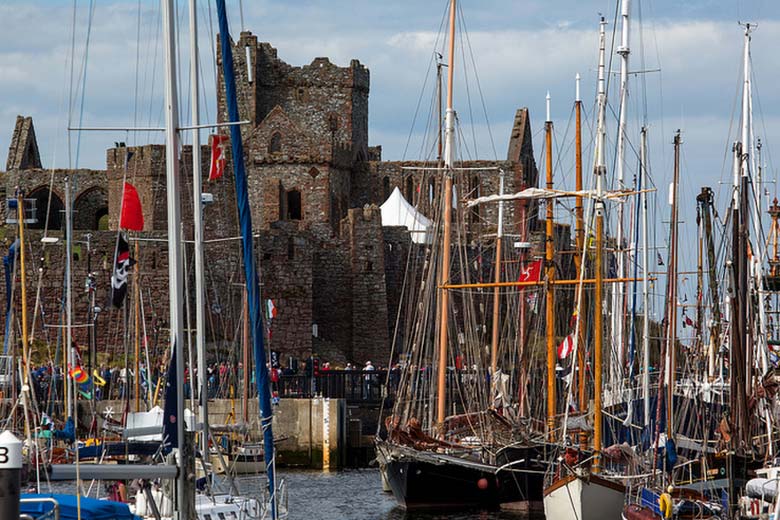 With Cornwall's international Celtic festival, Lowender Peran, firmly ensconced in its new location in Newquay, both singers, dancers, musicians and visitors (including those from the Isle of Man) converged on the Atlantic Hotel, for a festival which has long held ties with the Island.
As in previous years, organisers of this popular festival shoe horned a large number of family-friendly events into a five day period, with some free time to explore the surrounding area and sample a selection of typical Cornish fare.
The very popular Manx group Mec Lir (hot foot from the Celtic Colours Festival in Nova Scotia) represented the Island this year with their original, upbeat tunes and refreshing arrangements.
Although the festival has recently shifted from its long term home in Perranporth, many of the event favourites have been retained, such as ceilis, street dancing, formal and spontaneous music sessions, and workshops. Many will also be pleased to have seen the return of the festival parade, which wound its way through the town centre, followed by a free ceili with the North Cornwall Ceili Band and street entertainment.
But the proliferation of music didn't stop there, with a number of opportunities to get up and dance, and as a backdrop for shoppers at the annual craft fair. A recent innovation too, is the 'classic sessions', with their focus on session tunes from each of the Celtic nations. Additionally, there was a cultural expo, sporting stands from a wide range of cultural and heritage organisations, and towards the end of the festival a ceili featured dance tunes from across the world; with more than a nod to this year's Olympic Games in Rio.
(Courtesy of Manx Tails)