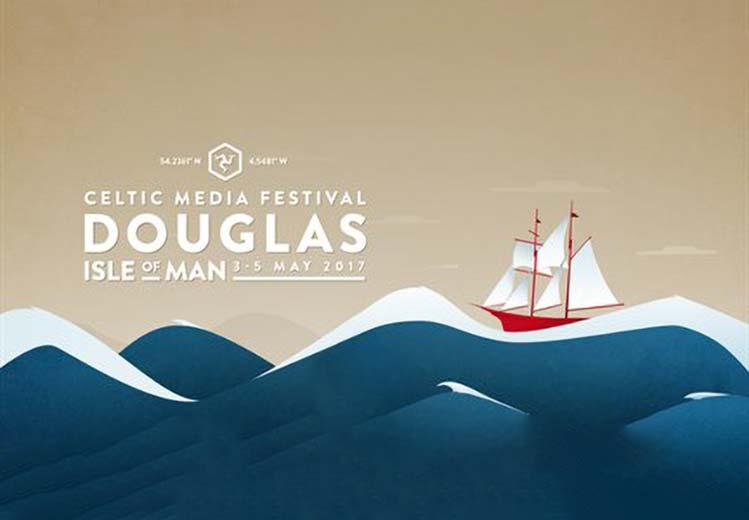 The Isle of Man has long been a focus of attention within the vibrant world of the film industry, its initial success said to be an early interpretation of Hall Caine's novel The Manxman in 1916, which brought the Island international attention.
Documentary makers and film producers usually head to the Island to draw upon its richness of scenery, nostalgia, sport or culture, but this year we've also attracted the highly influential Celtic Media Festival, whose main aim is to promote the language and culture of the Celtic nations and regions in film, television, radio and online/digital media. And additionally to highlight the areas as prime locations for international film and television production.
The annual festival itself roves between these regions, although this is the first time in almost forty years that this showcase of creativity and excellence has reached these shores.
Attracting approximately four hundred delegates, the majority of whom are broadcasters and representatives from independent production companies from across the Celtic nations, they will discuss their roles as responsible broadcasters with regard to indigenous language broadcasting and both the longevity and credibility of language programming within the Celtic cluster. It's an opportunity for delegates to attend the numerous conference sessions and workshops to discuss various aspects of the media industry, collaboration between the Celtic regions, as well as any difficulties, opportunities or shared solutions.
Festival Director, Catriona Logan, told Manx Tails, "Ultimately the aim of the Celtic Media Festival is to provide a platform for people in all parts of the media within the Celtic nations and regions to discuss and share ideas, difficulties and any solutions that can be shared. It also provides a marketplace for programme makers and broadcasters to promote their productions and make international contacts."
A popular element of the festival will be the highly regarded Bronze Torc Awards for Excellence, with categories for screen, radio and digital media. Entrants range from major broadcasters and independent production companies to students and other individuals.
One of the main components of the festival will be the Green Light strand, which will aim to give students an opportunity to learn more about the media industry through workshops and panel discussion, and obtain access to decision makers.
Speed networking provides delegates with the option of meeting commissioners and production companies, as well as focusing on co-productions and international commissions. It's a rare chance for delegates to pitch their ideas and instigate meaningful conversation.
Nominees for each film category and a comprehensive programme (including some free public events) will be available on the Celtic Media Festival website, where volunteers can also apply for positions which will assist in the smooth running of the event and provide invaluable experience.
The festival itself will be held 3rd - 5th May at the Villa Marina in Douglas, http://www.celticmediafestival.co.uk/
(Courtesy of Manx Tails)