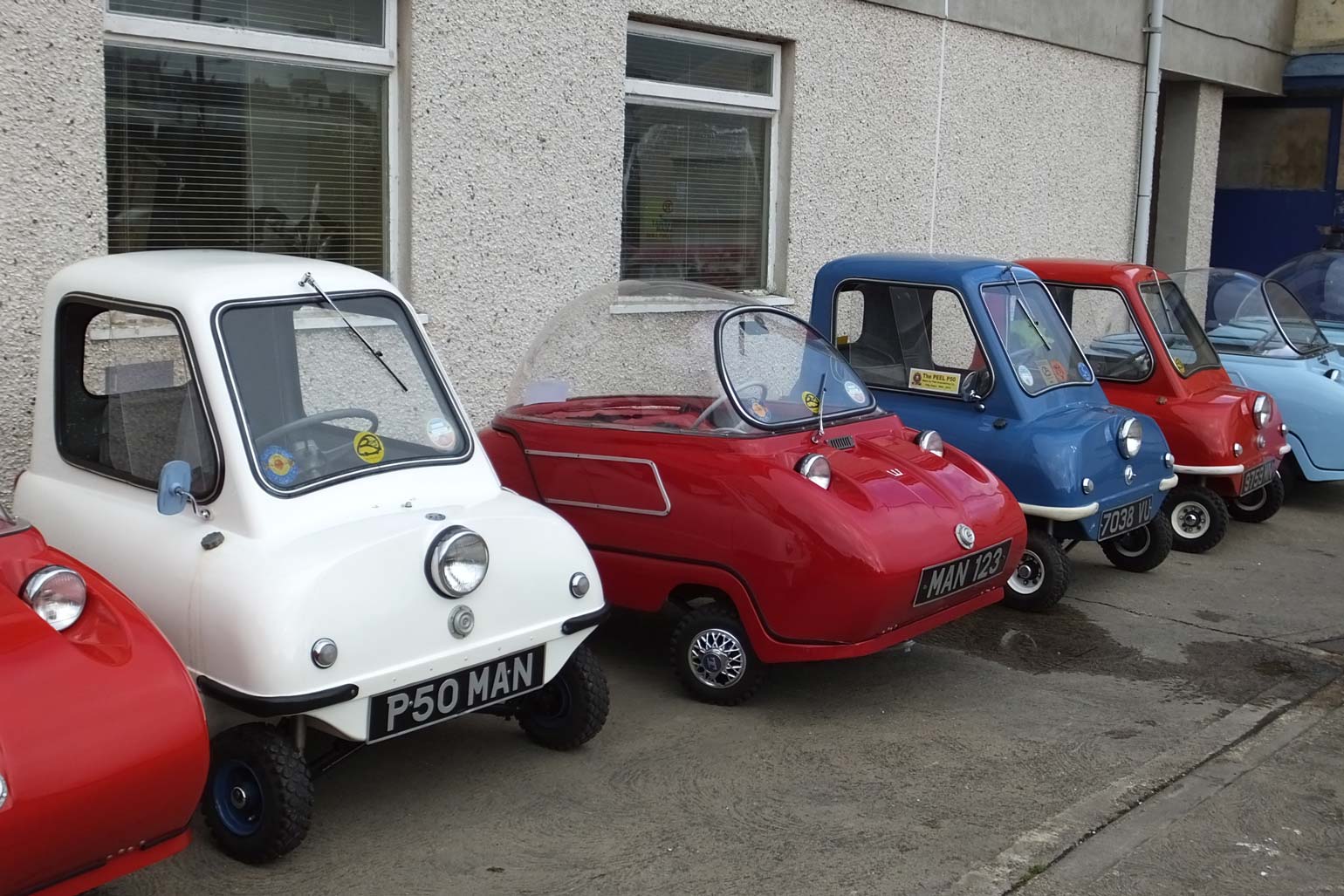 The unique Peel P50, designed and built on the Isle of Man, celebrated its 50th birthday at the beginning of August with a get-together of owners and vehicles for a number of special events.
Owners of some of the surviving vehicles, including not only the P50 but the Trident and Viking Sport, made by Peel Engineering, (with Cyril Cannell as Managing Director), gathered in the town of Peel for this singular occasion.

A small selection of P50s and Tridents were carried on the Isle of Man Steam Railway between Douglas and Port Erin as part of the Manx Heritage Transport Festival, before vehicle owners headed for a welcome reception and dinner at Peel Golf Club. During the reception the former Foreman of Peel Engineering, George Gelling, presented an informative talk detailing the company's fascinating history.

There was a further chance to swap stories at the Marine Hotel in Peel before a Rally the following day which coincided with Peel Carnival.

A number of P50s, Tridents and their owners, together with a large crowd of spectators and former workers, gathered at the site of Peel Engineering, on Mill Road, to witness the unveiling of a plaque (appropriately made of fibreglass) to commemorate its historical connections.

It was a colourful event which drew a great deal of interest, with many bystanders joining George Gelling for a tour of the sites on Mill Road associated with Peel Engineering, who were pioneers of glass fibre technology.

Renowned as the smallest car in the world, many of these micro vehicles joined the carnival procession, ending at the Creg Malin.

Later in the Atholl Room, at the Centenary Centre, those involved with the Peels to Peel Festival came together for a final time to enjoy a finger buffet before heading home.

The bar/reception area at the Centenary Centre was built with money donated by the late Cyril Cannell.