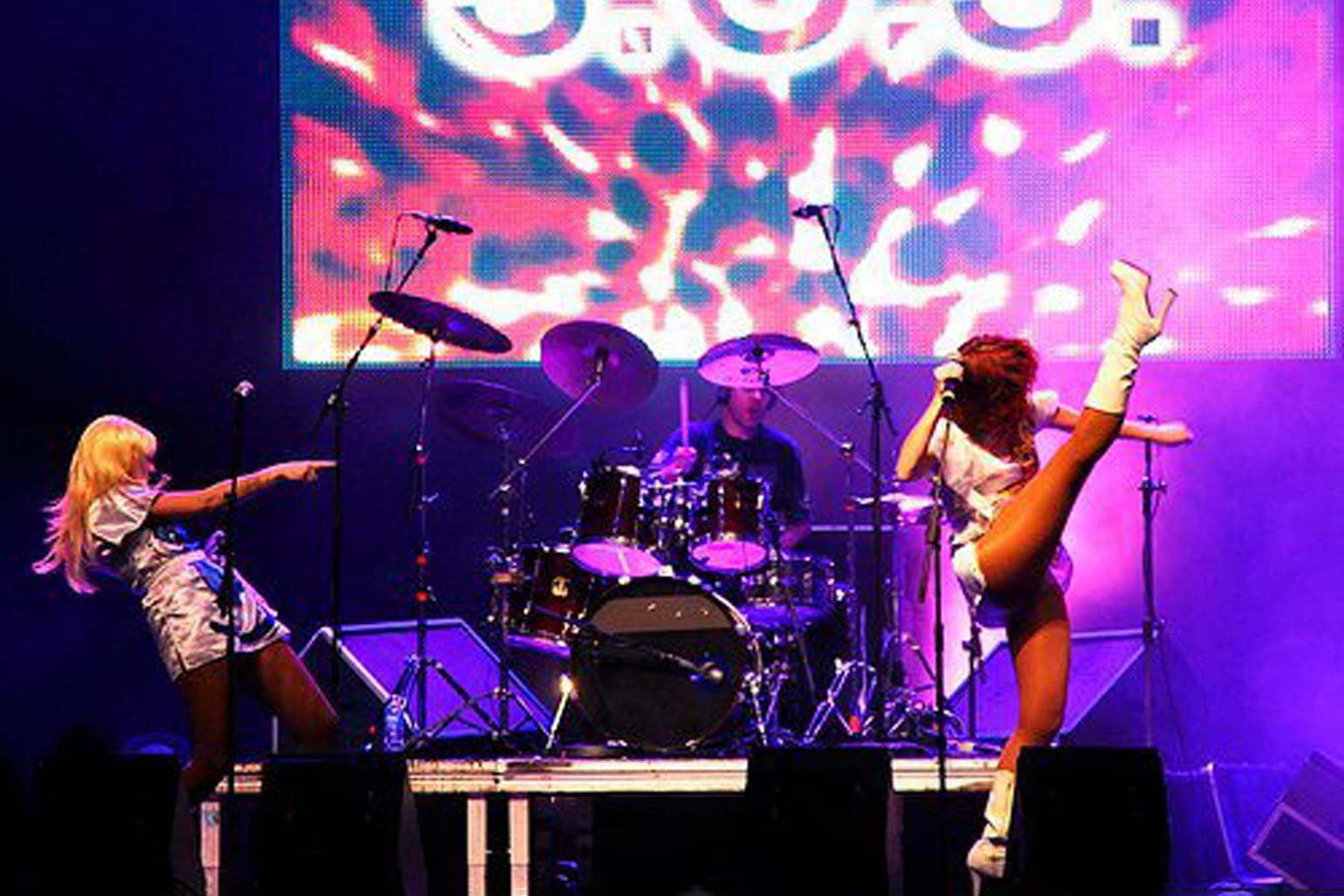 An all-new, Spandex and sequins spectacular was promised. The cast took live music fans back to 1974, to the night when Bjorn, Benny, Agnetha and Frida arrived as pop music superstars by winning the Eurovision Song Contest with their self-composed song Waterloo.

They were that night's glittering winners - ABBA literally lit up the Brighton Dome, sparkling in sequins and tottering about in silver 6in-heel platform boots. And that was just Bjorn and Benny!

It was the night stalwart Eurovision presenter Katie Boyle famously presented the evening without any underwear - her salmon pink satin and feathers dress prompting a visible panty line panic just as she was about to go on stage.

This set the tone for a typically kitsch evening that saw the Eurovision orchestra's conductor dressed as Napoleon for ABBA's performance and Agnetha wearing her now iconic midnight blue tunic and gem-encrusted knitted cap.

The win catapulted ABBA to worldwide fame - Waterloo was a number one hit in ten countries and even a top ten hit in the States.

Waterloo was to be the first of nine number one hit singles, nine chart-topping albums and 19 top 20 singles in the UK.

In addition to releasing singles and albums that chalked up worldwide sales totalling 370 million, there followed a record-breaking movie, a smash-hit West End musical and now the UK's number one concert show ... Thank You for the Music.

The ultimate tribute concert show revives all of ABBA's chart topping hits, including Dancing Queen, Super Trouper, Mamma Mia, Thank You for the Music, Take A Chance on Me, The Winner Takes It All, Chiquitita, I Have A Dream, Gimme, Gimme, Gimme and, of course, Waterloo.

Now in their fabba-ulous 21st year, the superb, all-star cast have entertained the nation with Lycra-tight harmonies and superb musicianship for longer than Bjorn, Agnetha, Benny and Frida did during the 70s and 80s, according to show producer Michael Taylor.

Now recognised as the leading ABBA concert show - the trade mark for the name Thank You for the Music has been registered by the show's producers.

"Seen the record-breaking movie?" says Michael Taylor. "Taken in the smash-hit West End musical? Bought the chart topping albums and singles?

"Now experience the UK's No1 concert show Thank You for the Music!"
Thank You For The Music was on at the Villa Marina on 22nd August.