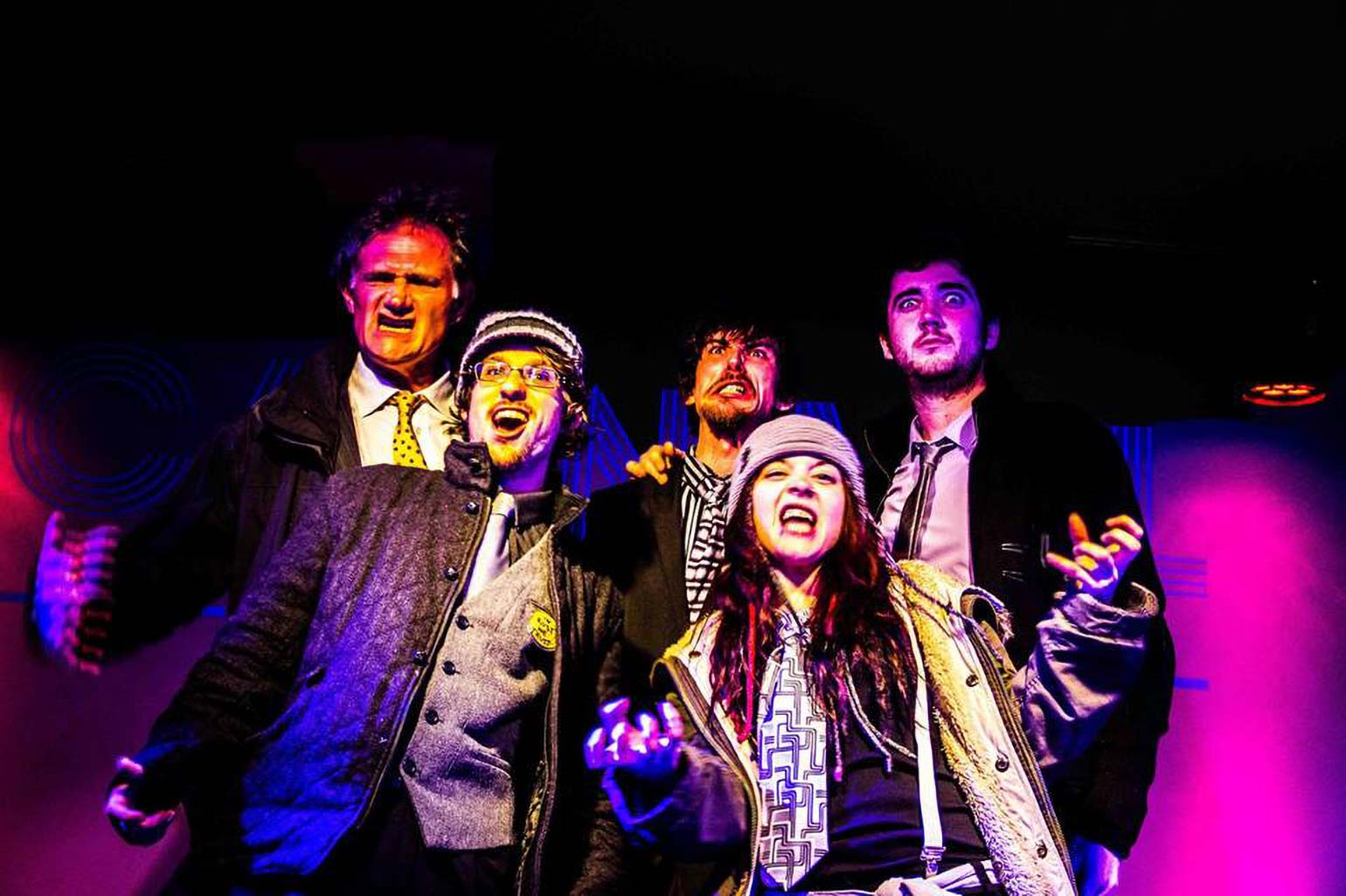 We recently caught up with 6-piece local band Rusty Jam Revolution to find out more about them and their hopes and plans for the future.
The wonderful Rusty Jam Revolution consists of:
Teresa McNulty - Vocals/Guitar/Harmonica/Ukelele
Patrick Leith - Saxophone
Bradley Mckevitt - Guitar
Keiran Hannifin - Bass
Neil Bagshaw - Cajon
Kelsea Milley - Secondary Percussion
Who came up with the name?
Teresa was due to do the battle of the bands as a solo artist, ended up in a mate's basement having a jam, sounded pretty sweet; so we decided to be in the battle of the bands the next week together. In tune with the tone of the jam we called ourselves 'The Rusty Jam Revolution' and the rest is history!
Can you tell us what people could expect to hear if they came along to one of your gigs?
It will be uptempo and loosely based on reggae. We have fun, generate powerful energy, play honest tunes, create genuine music and carry on spreading the positive vibrations. The main thing is it gets you on your feet and puts a smile on your face. We write all our own music and lyrics. we have just released our first album, recorded in the Laxey dub club, which we will play and sometimes you will get something completely unique to that night and time.
What are your future plans/hopes for Rusty Jam Revolution?
Ideally to get playing at some major UK festivals next summer, get our music and messages out there to the masses. But mostly just to carry on having lots of fun and creating new funky tunes. We are also wanting to get more involved with Fund Raising for Mother Ts, which is a community center in Laxey that we support.
How did your interest in music come about?
We all have very different influences in music from bolkon Gypsy, folk, ska, rock blues and hip hop. A few of us have played in different bands and solo... Some of us really only started playing with the Rusty Jam!
If you could play with one band/singer (alive or dead) who would that be and why?
Electric Railway! Amazing band, devilishly handsome gentlemen, pure talent, I would be honored, plus ... they only live down the road :)
How can we find out more about Rusty Jam Revolution?
Get to a gig, transparency shall prevail... We will be playing on the 26th at Carnival in Douglas, as we never actually got a proper opportunity to launch the album, because we were travelling and such during the summer!
We hope the above has inspired you to find out more and to listen to The Rusty Jam Revolution if you haven't already done so. So check out the links below:
Facebook - www.facebook.com/RustyJamRevolution
Soundcloud - https://soundcloud.com/rusty-jam-revolution
Email: admin@rustyjamrevolution.co.uk

For a free Stream of the ENTIRE album/ Purchase of album (digital or physical): http://rustyjamrevolution.bandcamp.com/
Update! View their very first video now on YouTube - https://www.youtube.com/watch?v=4XjrDKC82QY&app=desktop
With thanks to The Rusty Jam Crew!