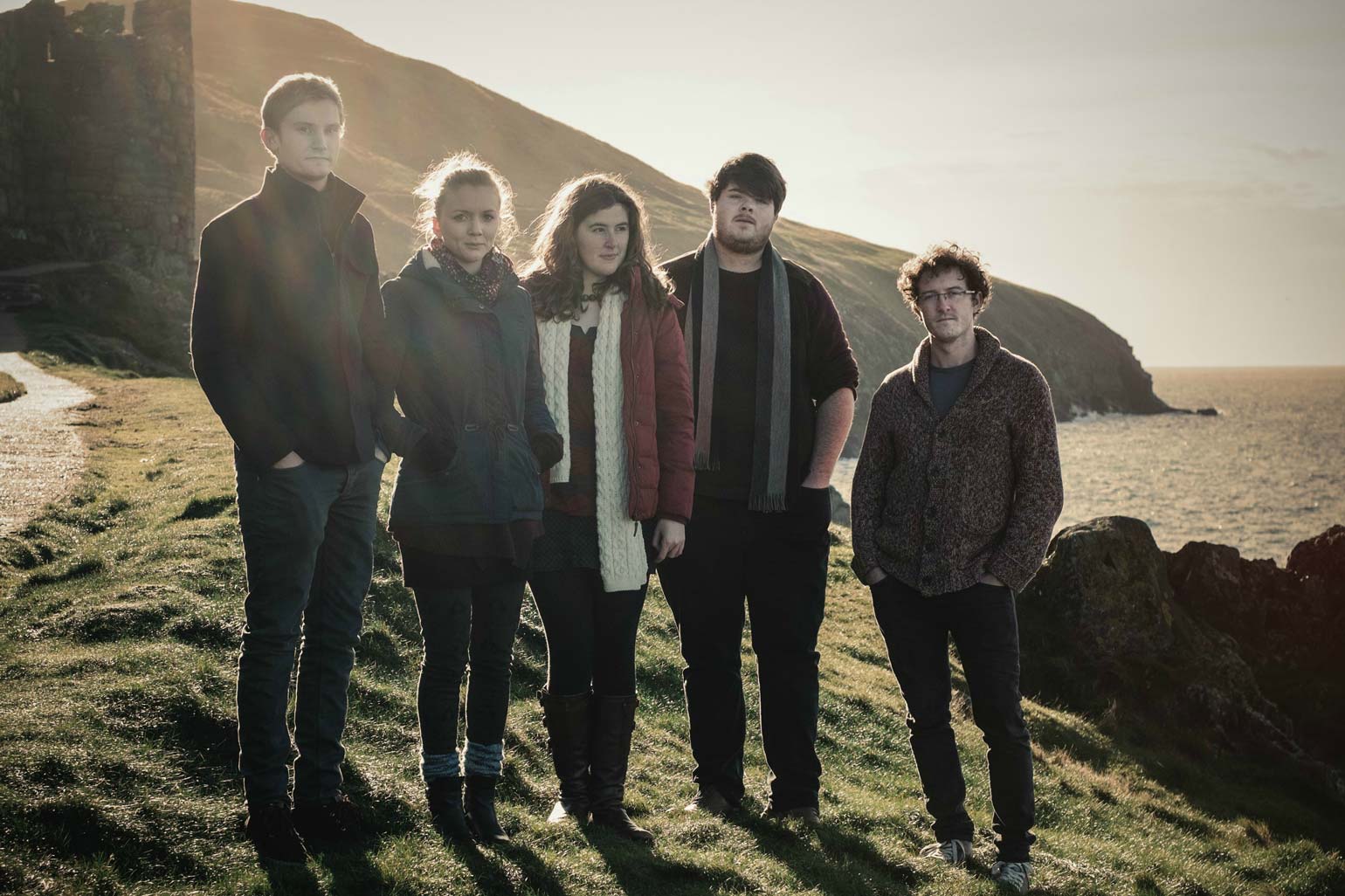 Historical links between Norway and the Isle of Man have been well documented by historians and scholars for centuries, but during November there'll be an opportunity to learn more about an exciting music collaboration between the two countries; with school visits, workshops and a concert at the Centenary Centre in Peel.
This ground-breaking alliance, which is a Culture Vannin project, brings together some of the Island's best known traditional musicians (Tomas Callister, Ruth Keggin and David Kilgallon) and their two Norwegian counterparts, Erlend Apneseth and Margit Myhr, to create an inspiring and powerful performance.
The project, initiated in February 2013, aims to celebrate the shared cultural heritage of both countries in a vibrant, meaningful and creative way, with a visit by local fiddle player, Tom Callister, and Manx Gaelic singer, Ruth Keggin, to Western Norway to work with Hardanger fiddle player Erlend Apneseth and Norwegian vocalist Margit Myhr.
It was a rich and productive partnership which later shifted to the Isle of Man, culminating in a sell-out concert at the Erin Arts Centre, where they were joined by multi-instrumentalist David Kilgallon.
Following a number of positive reviews, the group headed to Brittany earlier this year to perform at the Festival Interceltique de Lorient.
Each musician and singer comes with an impressive catalogue of credentials. Erlend, who recently won the Grappa Debutante award, is one of the top young Hardanger fiddle players in Norway, and Margit, who is a multi-talented performer, also sings in her band Firil.
Closer to home, all of the Manx performers have been pushing the boundaries of traditional music in recent years and introducing local music to new audiences across the world, using a cross-section of skills and musical talent.
Hot on the heels of their sensational performance on the Isle of Man last year, Culture Vannin will be bringing the Norwegian-Manx Collaboration back together for another visit to the Island this month, including an educational tour of Manx schools, in conjunction with the Department of Education and Children.
But there's also a unique opportunity to see the group live at the Centenary Centre in Peel, where they will be joined by Manx dancers Gráinne Joughin and John Kilgallon and one of Norway's top traditional male dancers; the inspirational and dexterous Vetle Springgard.
Starting at 8.00pm on Saturday 29th November, tickets are available in advance (priced at £10) from Celtic Gold, Shakti Man, Thompson Travel and Peter Norris Music, or £12 on the door.
And for those who would like to learn a little more about Norwegian song, fiddle music and dance, there'll be a series of workshops on the following day at the Philip Christian Centre, also in Peel. Priced at just £4 each, further information and booking advice is available from manxmusic@culturevannin.im.
(Courtesy of Manx Tails)