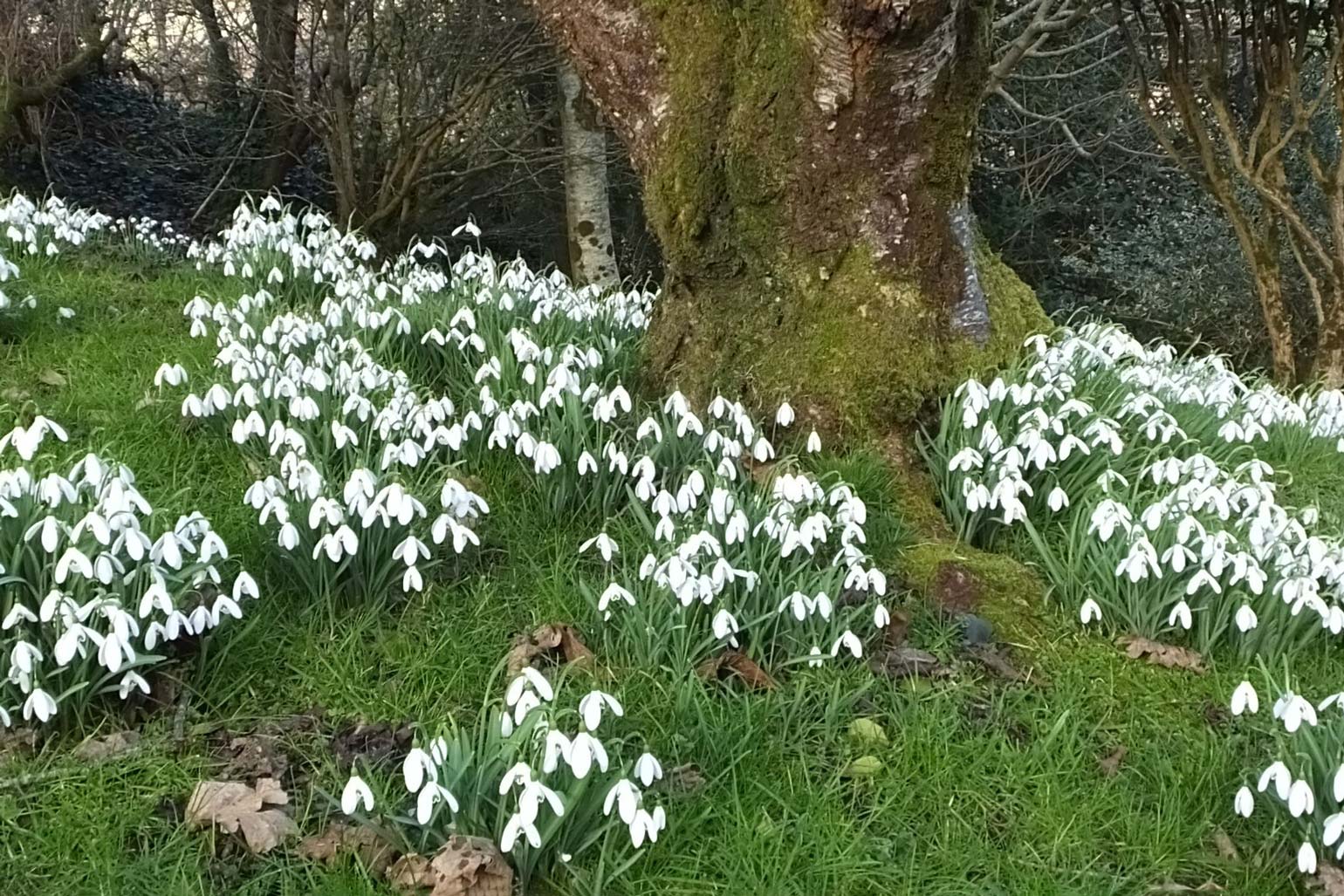 With the long, winter nights behind us, many of us seek solace in the marvellous displays of early snowdrops, which act as an early beacon for oncoming spring; their nodding, delicate heads a positive indicator of better days.
And so it was that a fundraising event, organised by St James Church in Dalby, attracted many people to Dalby House, to experience a wonderful display of snowdrops, during a glorious, early spring day.
Access to the private gardens of Dalby House was by kind permission of Mrs Clarke, who generously allowed members of the public to wander freely amongst the burgeoning displays of virginal blossoms.
Set in an idyllic, rural setting, local gardener, Michael Killey, was on hand to explain more about his development of the garden and to answer questions about its care and progression.
There was also an opportunity to purchase ready-made potted snowdrops (two varieties), which proved very popular and contributed further funds to this year's church nominated charities.
But as the afternoon sunshine began to sink a little, those lucky enough to secure tickets for this sell-out event moved on to St James Church in the village, where they were treated to a lavish afternoon tea, including generous amounts of home-made sandwiches and cake.
Funds raised during the afternoon will be divided between the St James Church Restoration Project, and this year's chosen charities, Women's Aid (IOM) and Mannin Sponsors Africa, as they work towards providing wells amongst the villages of Gambia.
Further fundraising events will be organised by St James Church throughout the year.
Keep checking their website for details, or ask to be included on their popular mailing list.