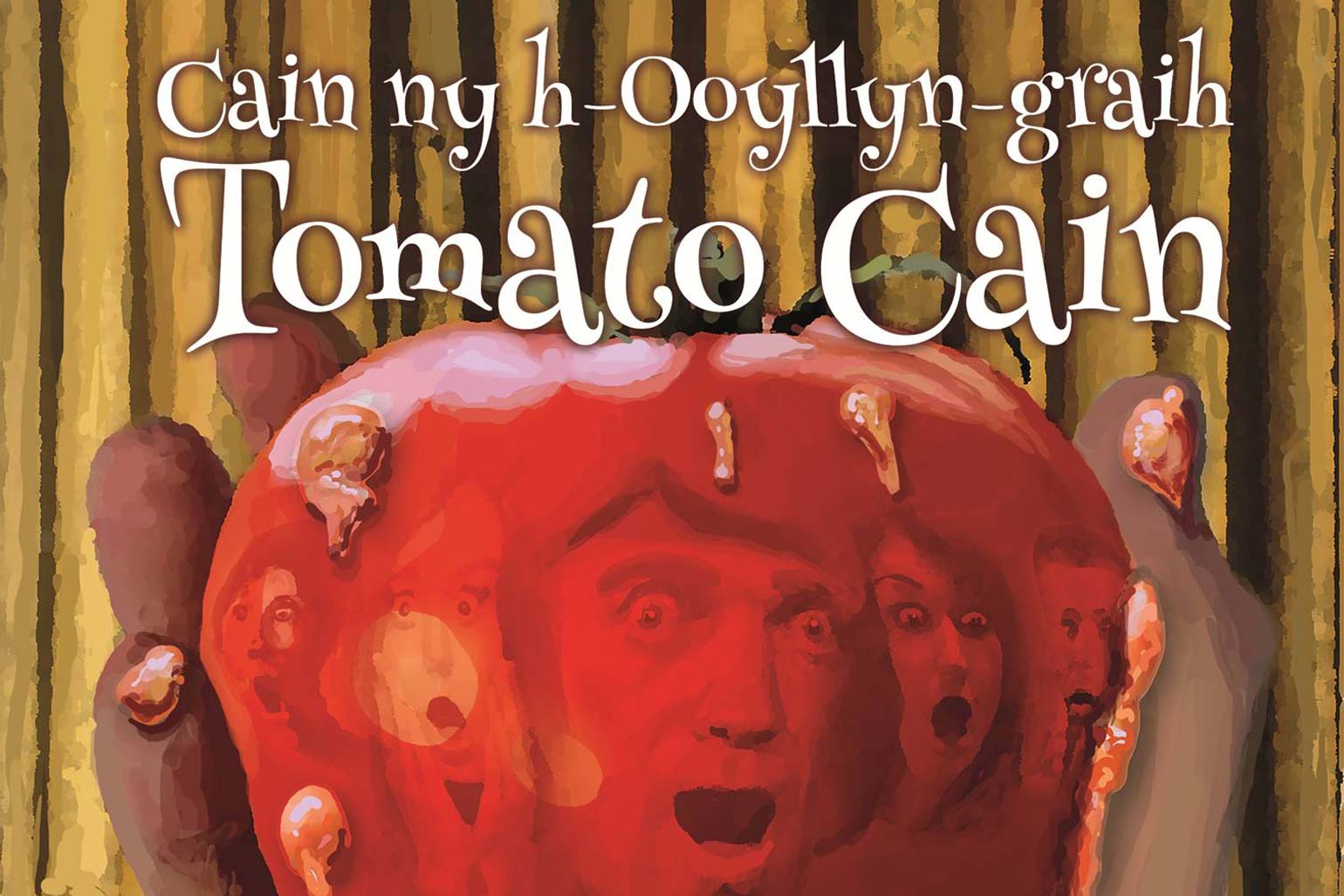 Yn Çheshaght Ghailckagh, Culture Vannin, The Isle of Man Arts Council in conjunction with Island of Culture are delighted to announce the release of a bilingual edition of some of the stories from the 1949 classic, Tomato Cain and other stories.

Titled, Tomato Cain and some other stories / Tomato Cain as paart dy skeealyn elley, the book consists of seven of the specifically Isle of Man based stories from the original 1949 publication, which was responsible for establishing the profile of Nigel Kneale who became well-known to millions of people for the stories he wrote about Professor Bernard Quatermass.

The stories in this edition aren't about science fiction or dystopian worlds but about rural life in Mannin at the end of the 19th century, telling the stories he would have heard from his grandparents growing up, stories about scandal, the skeet and the bittersweet comedy of everyday life.

This publication has very much been a team effort. Adrian Cain, the Manx Language Development Officer for Culture Vannin, received permission from Nigel Kneale a number of years ago to progress the work, whilst the Manx version of the stories has been produced by Dr. Brian Stowell on behalf of Yn Çheshaght Ghailckagh. Funding has come from the Isle of Manx Arts Council as part of the Island of Culture celebrations and has been progressed by officers of Culture Vannin.

Given the quality of the original stories and their importance to an understanding of traditional Manx life secondary school English departments will be receiving free copies of the books in an attempt to encourage a new generation of students to discover the work of a truly talented Manx author with an international reputation.

Phil Gawne, MHK, and Chairman of Culture Vannin commented that 'regardless of the language you read these stories in it is hoped that they will provide as much pleasure as they did to the readers of the original publication. We are very proud to be associated with the publication of such an important book.'

Tomato Cain and some other stories will be launched at the Lexicon Bookshop in Douglas on Monday 19th January from 12- 2pm.

For more information about the book, which retails for £10, its translation and also the work of Culture Vannin and yn Çheshaght Ghailckagh in supporting the language then contact Adrian at: adrian@culturevannin.im.