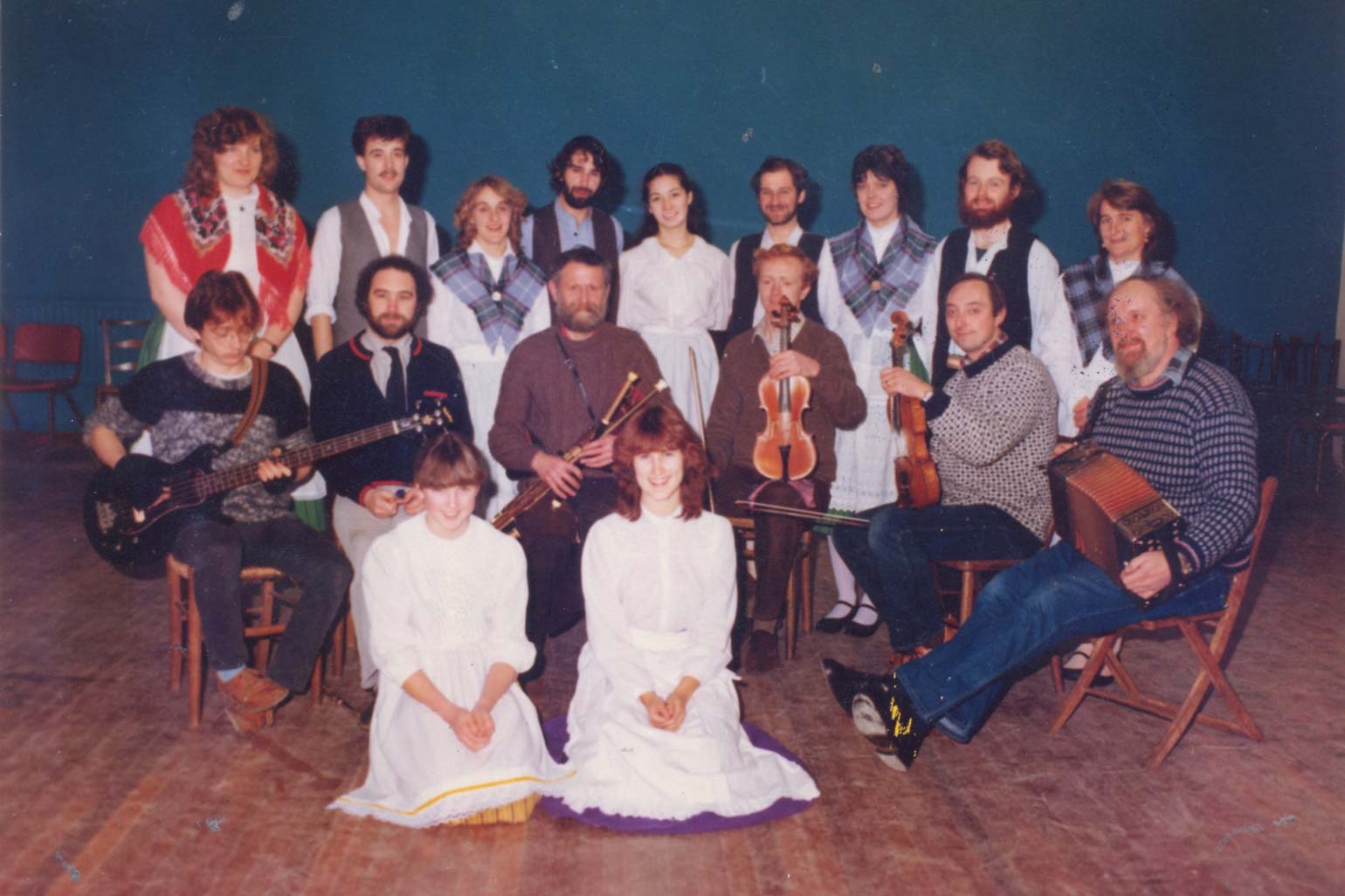 Local traditional dance group Bock Yuan Fannee recently celebrated its 40th anniversary at the Masonic Hall in Douglas, in conjunction with the Arrane son Mannin event when a local song was chosen for the forthcoming Pan Celtic Festival.
Organised by Fiona McArdle and compèred by one of the group's founding members, David Fisher, the celebration included a selection of Manx dances performed by current and past members of the group and a special 40th birthday cake, followed by a lively ceili with Tarroo Marroo; which included some original members of the dance group.
Bock Yuan Fannee (Manx for 'Shank's Pony') met initially on the 5 January, 1975, along with the well-known Island cultural fieldworker Mona Douglas, with a view to forming a men's group to perform Mylecharane's March, a stick dance for six dancers and one fiddler, which also features the 'Laair Vane' (White Mare) together with associated prophecies.
Performing in their working clothes rather than traditional costume, these founding members rehearsed in the kipper yards in Peel, but Bock Yuan Fannee soon became a mixed group; and the first Manx group to travel to the highly successful Lorient Inter-Celtic Festival.
The 1980s proved to be a busy time for the dance group, with dancers attending many Celtic festivals, but splinter groups began to flourish as some members went on to establish Ny Fennee and Perree Bane. Another offshoot was the Manx Gaelic choir Cliogaree Twoaie, which has just celebrated its own 30th anniversary.
During the 1990s members of Bock Yuan Fannee and Perree Bane joined forces under the title of Bock Bane to perform at a number of Breton festivals in Morbihan, and, as Ny Riftanyn, paid a visit to Cornwall's Mazy Day in 1992.
More recently members of Bock Yuan Fannee united with the Manx Folk Dance Society for a range of festivals and latterly performed in their own right at the Pan-Celtic Festival, but they also find time to call for ceilis, conduct dance workshops and occasional public performances.
Nowadays members of Bock Yuan Fannee meet at St Olave's Church Hall in Ramsey at 7.30pm on the second and fourth Sunday of the month, for a relaxed session of Manx social dancing.
Families with children are always welcome - just turn up on the night.