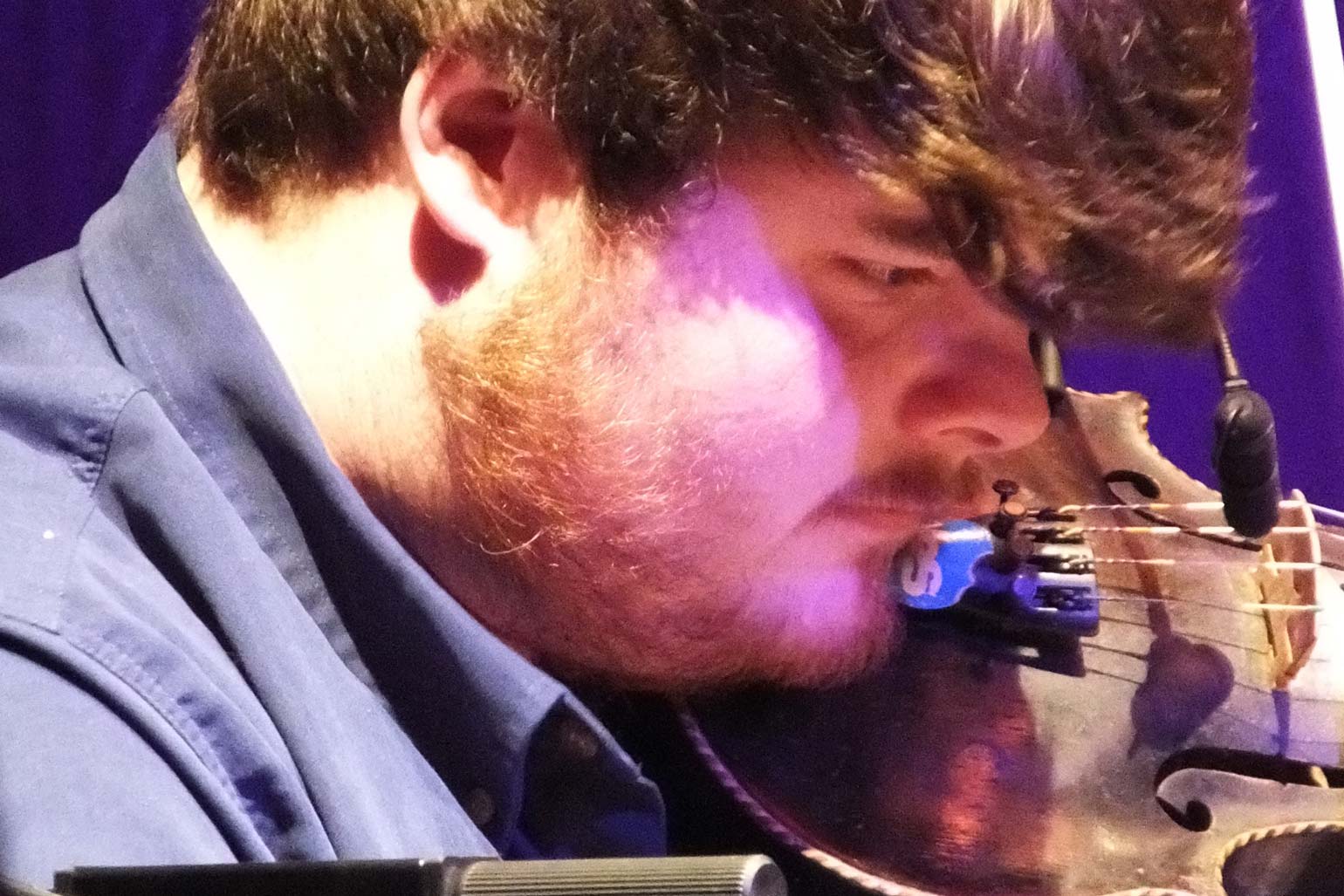 Fans of Manx trad power trio Barrule were out in force at the Centenary Centre in Peel to celebrate the Island launch of their latest CD Manannan's Cloak, a sequel to their award-winning eponymous debut album released in 2013.

It was a sell-out gig which attracted many fans who were already familiar with the trio's original style of music, which, along with other Manx singers and musicians, has pushed the Isle of Man into the spotlight in recent years.

The all male line-up soon had the audience under their spell with a range of Manx traditional tunes and contemporary compositions, with the first half given over to a selection of material from their new album.

Ignited by Barrule's creative interpretation of some well-known favourites, a receptive audience was more than ready for the second half of the concert which concentrated on songs and tunes from their first album.

Busy travelling the world, this was a rare appearance on the Isle of Man, which closed with a well deserved standing ovation for the band, after a stunning performance which left members of the audience pleading for more.

They were joined on stage by local singer Greg Joughin and musician David Kilgallon, who also feature on the new album, (which will be released nationally during May) together with Gráinne Joughin and Ali Carroon who performed a selection of Manx jigs for an appreciative audience.

During the interval (which included home-made cakes by Gráinne) there was an opportunity to buy their new album, personalised merchandise and, hot off the press, the Barrule tune book, a valuable addition for anyone interested in playing Manx music.

But nurturing and developing a CD can be a costly business, which is why Barrule has initiated the Kickstarter project, in order to raise funding for the final stage of the album, together with its promotion and publicity.

This is a great opportunity to help Barrule in their quest to bring Manx music to a wider audience, and in return for your donation there's some fabulous goodies on offer, including the new album before it goes on general release.

The project is only live until the 27 April, so why not take advantage of this new initiative and grab a bargain?

Further details available on Barrule's website, along with dates of their forthcoming gigs, including an appearance at La Grande Rencontre festival in Montreal, Canada at the beginning of May.

www.barruletrio.com