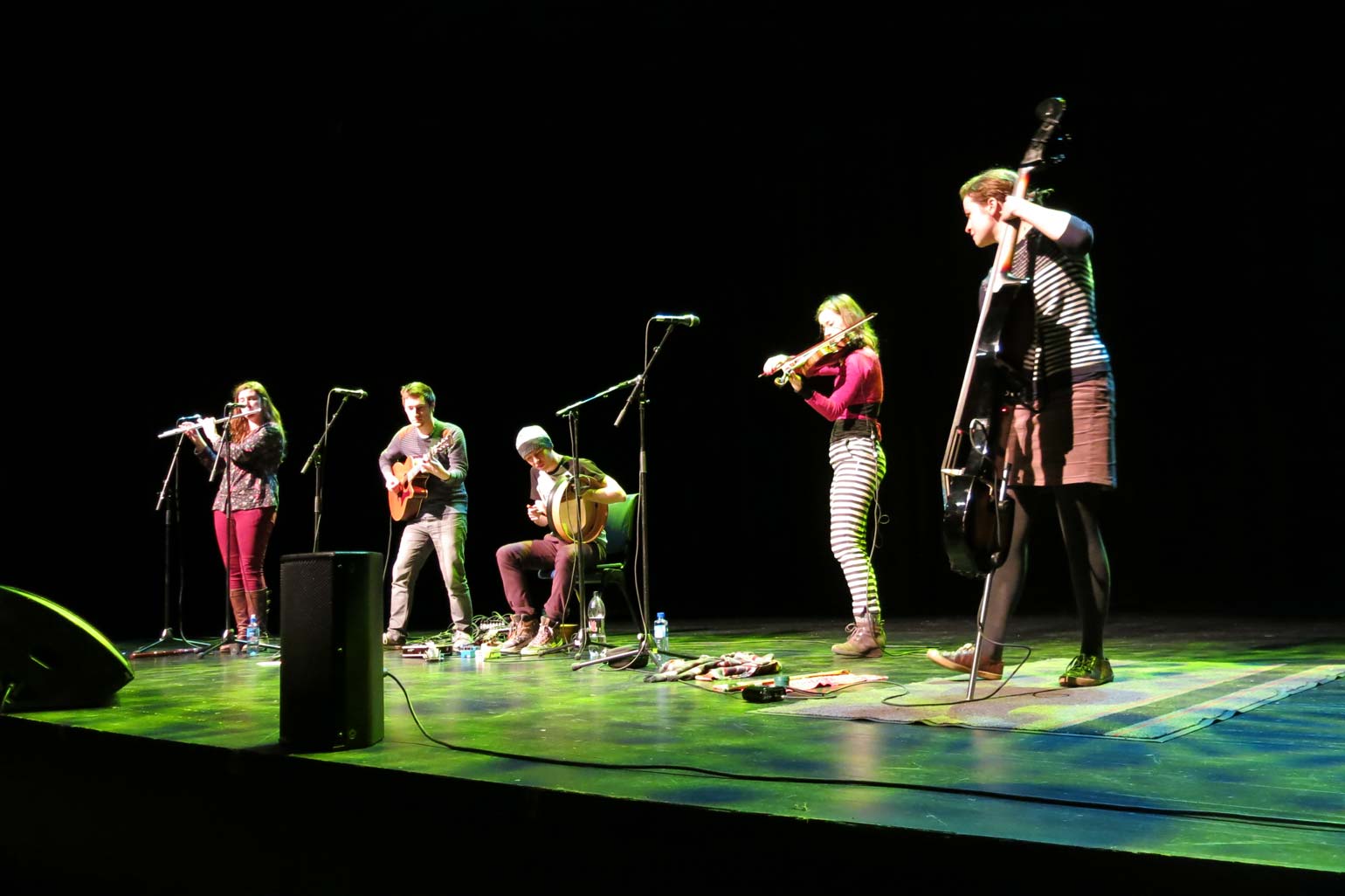 With groups on the Manx traditional music scene continuing to strengthen their ties with other countries, five-piece collective Nish as Rish has recently returned from a successful trip to Norway.
Nish as Rish was formed during 2009 whilst members of the group were busy studying at the University of York, including two musicians from the Isle of Man; Ruth Keggin (voice, flute and whistles) and Karl Kramer (mandolin, guitar and bodhran).
Both Manx and other Celtic traditional music and song form a large part of their repertoire, together with a selection of wider ranging personal compositions.


The group has performed in a variety of venues and festivals throughout the UK and Europe, winning the coveted Trophée Loic Raison at the Festival Interceltique de Lorient in 2011.
But in April Nish as Rish toured the picturesque Lofoten Islands for two weeks at the invitation of DKS (Den kulturelle skolesekken - the cultural schoolbag) to perform in concert for sixth form students across the archipelago.
Their tour was arranged as part of a national initiative by the Norwegian government, with a view to bringing professional musicians and visual artists into schools.


Nish as Rish also performed in a number of public concerts in conjunction with their educational tour, which were warmly received.
But initially a question mark hung over their first performance when Ruth's luggage (including warm clothing and her whistles) was lost on their journey to the Arctic Circle, and the neck of Vanessa's double bass snapped clean off in the hold of the airplane!
Fortunately SAS Airlines and a local instrument maker saved the day on both counts, with their first gig, in the port of Stamsund, earning them a standing ovation.
You can see photos of the group's Arctic adventures (as well as up and coming plans for recording and gigs) on their social media sites.
Twitter: @nishasrish
Facebook: Nish-As-Rish
(Courtesy of Manx Tails)