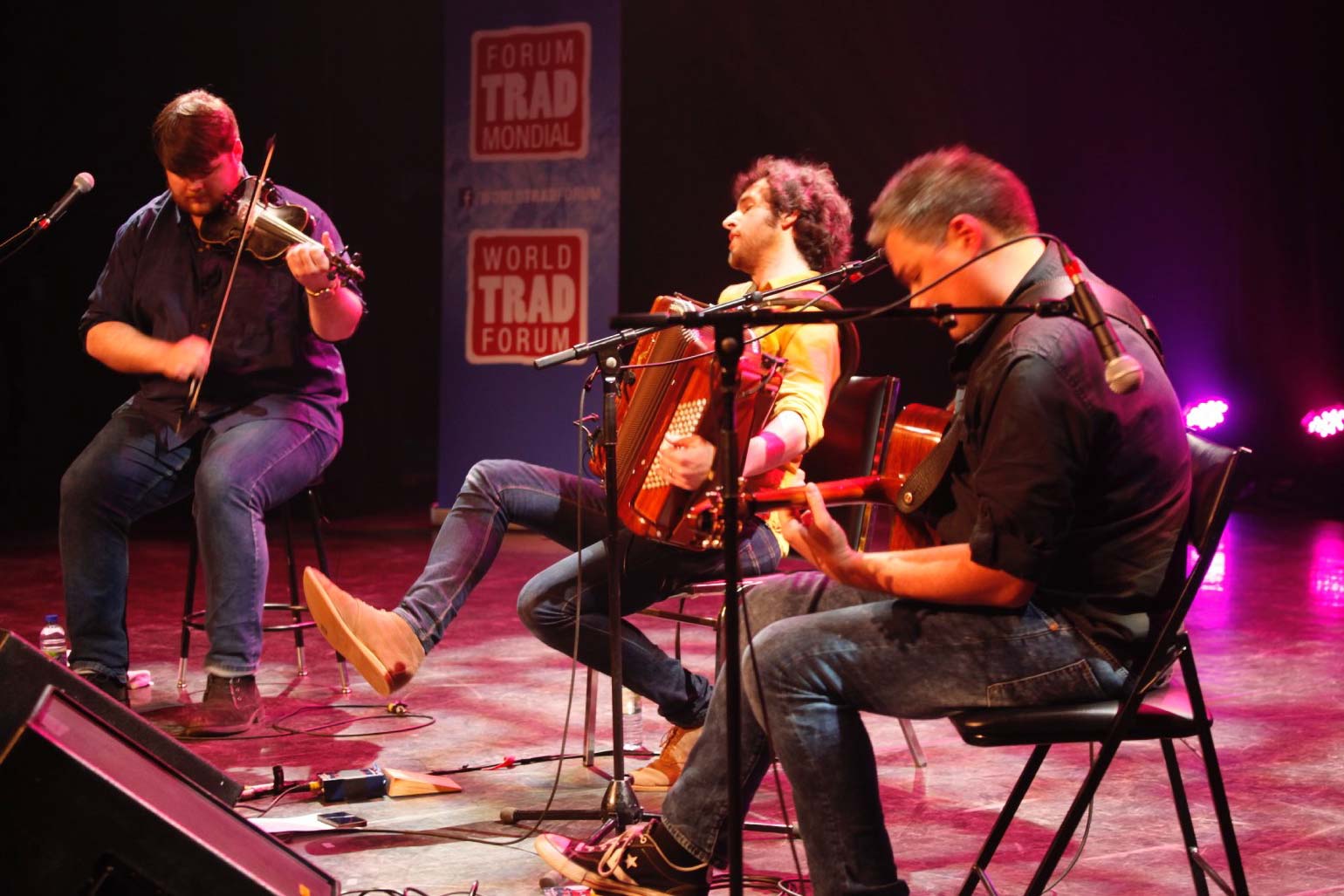 After a visit to the music industry's WOMEX event in 2013 attracted attention to the trio's unique style of music, which reflects the Island's musical heritage in a contemporary fashion.
WOMEX is an annual showcase where musicians promote their music to industry professionals from around the world, and is a great opportunity to attend conferences, collect awards and network.
It was here that members of Barrule met Gilles Garand, the Director of La Grande Rencontre, a friendly, annual festival which incorporates a traditional music conference that's attended by agents and promoters from all over North America.
The festival's Director was so impressed with the band's promotional video, that he issued an immediate invitation for them to perform as the main international artist the following year. Unfortunately a prior engagement prevented Barrule from taking up the offer until this year, but with assistance from Culture Vannin, Adam Rhodes, Jamie Smith and Tom Callister headed out to Canada with enthusiasm, high hopes and a shed load of CDs.
Despite forward planning, Adam's bouzouki failed to arrive at the same time as its owner in Montreal, but with the kind assistance of a festival volunteer, who loaned his own instrument, the first concert went ahead as intended. And after a protracted series of phone calls with Air Canada, Adam was reunited with his own bouzouki in time for a session with some local musicians.
Despite this, Barrule's visit was an outstanding success. Receiving a standing ovation after their performance during the main concert, two agents vied successfully to represent the Manx group in the USA and Canada.
Individual members also presented solo, acoustic workshops alongside their fellow festival musicians, when they were given an opportunity to speak about themselves and perform in a more relaxed setting.
There's no doubt that Barrule left their mark at the festival in Montreal, where they were the most talked about band, top seller of CDs and walked away with two new agents who will be promoting Manx traditional music across the Atlantic.
Barrule's fortunes also continue to prosper back home, with the recent release of their second CD, Manannan's Cloak, which, with the support of Culture Vannin, was recorded at St Bridget's Chapel in the Nunnery grounds, on the outskirts of Douglas; featuring fellow local musicians David Kilgallon and Greg Joughin.
And they've also recently published the Barrule Tunebook, a perfect companion to the recordings, which incorporates songs and tunes (and useful chord suggestions) from both their albums.
Not ones to stand on their laurels, Barrule will soon be heading to Orkney, Sark in the Channel Islands and Norway as part of this year's hectic festival schedule.
Further information about their musical activities available on the group's website.
(Courtesy of Manx Tails)