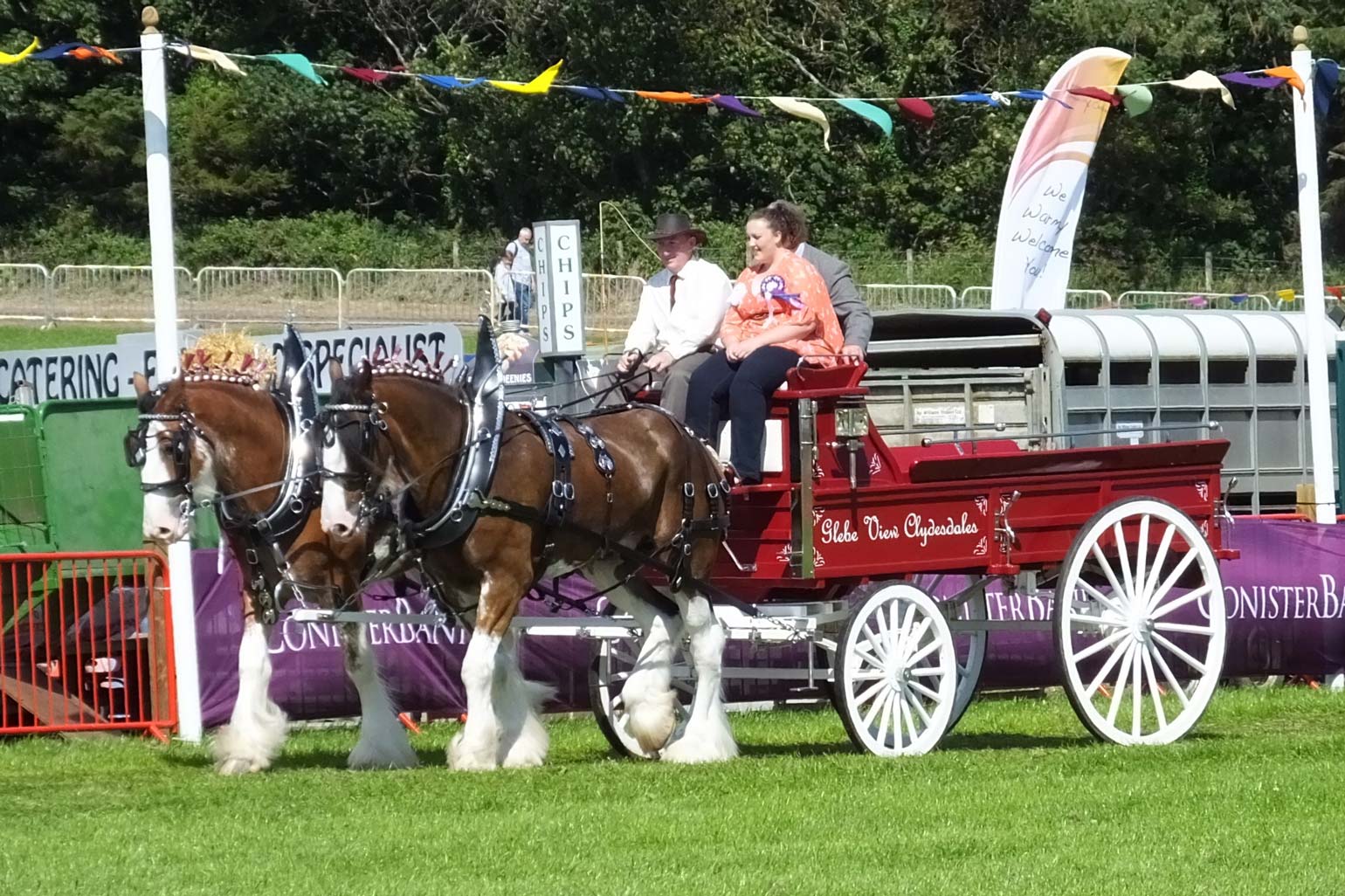 Billed as the Island's biggest family day out, the much anticipated Royal Manx Agricultural Show proved a resounding success, as crowds flocked to the west of the Island to enjoy this annual two-day event at Knockaloe Farm in Patrick.
The showfield's main entertainment ring provided an almost constant programme of events, including gymnastics, Isle of Man Police Dogs demonstrations, the Steve Colley Motorcycle Show and the magnificent Glebe View Clydesdales shire horses.
But a fair weather forecast gave enthusiastic visitors an opportunity to spend a full day perusing some of the many additional attractions on offer at the showfield, which brings both the urban and rural communities together during late summer.
It was also a great opportunity to display a growing range of local produce at the Manx Food Court, which provides a level of self-sufficiency upon which to expand, in a market where the demand for imported goods continues to rise.
With plenty of Manx food available at the Country Kitchen to fortify hungry visitors, there was ample opportunity to walk off any excess by wandering leisurely through the varied attractions and trade stands, which catered for both young and old alike.
Many of the marquees were given over to arts and crafts displays, traditional crafts and the Manx Craft Guild, or for the judging of local produce, which included vegetables, baking and a colourful array of flower arrangements.
And as always, the Fur and Feather tent attracted many people with its noisy brood of bird life and small furry animals, as did the selection of classic cars and motorcycles.
Other entertainment included displays by Spike Milton's British Champions Lumberjack Team in the Timbersports Arena and a variety of local music at the Bandstand.
But probably one of the most important aspects of the Royal Manx Agricultural Show is the judging of the livestock, which included cattle, sheep and goats; with the Supreme Champion prize clinched by Brian Leece's Limousin Heifer.