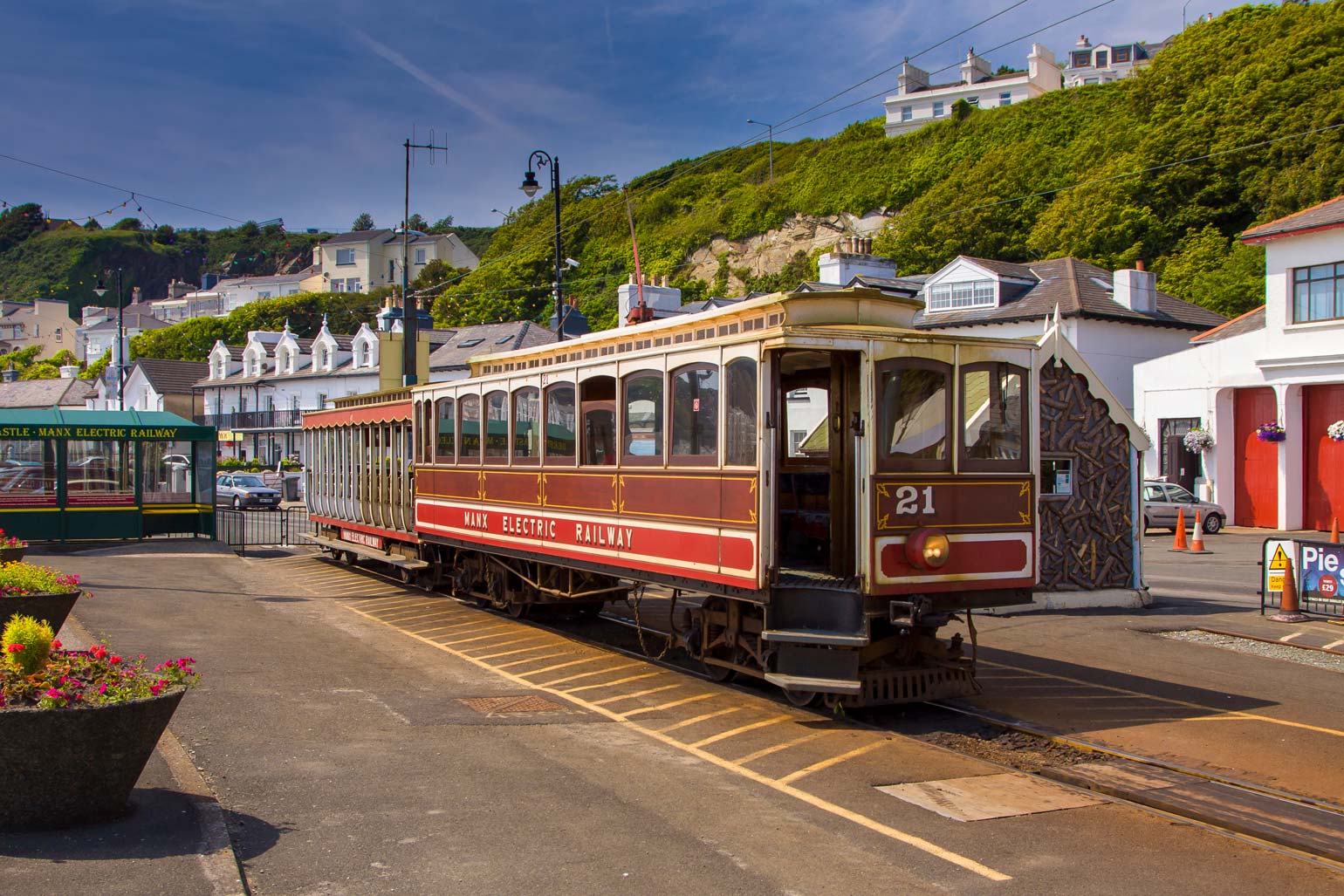 The Manx Electric Railway (MER) celebrated its centenary in 1993. It is Britain's longest narrow gauge vintage railway.
The 3ft gauge double track line runs from the north end of Douglas promenade to Ramsey, with spectacular sea views along the route. The 17¾ mile line hugs the coastline for much of the journey, twisting around tight curves and climbing steep gradiants as mile upon mile of beautiful scenery drift by.
This pioneer inter-urban railway operates much as it did a century ago, still using Victorian and Edwardian technology.
Like most of the Island's railways the MER still operates with original rolling stock - the newest dating from 1906, and the original tramcars 1 and 2 dating back to the opening days of 1893. The latter are recognised by the Guinness Book of Records as the world's oldest regularly operating tramcars. 18 trams and trailers are currently in traffic and a selection of saloon and crossbench cars can be found in operation.
At Ramsey, a visitor centre recounts the history of the system, with a facinating collection of old photographs.

The Manx Electric Railway operates daily throughout the summer from Easter to October.
Timetable and Fare Info
For up to date tram schedule, fare information and to purchase tickets, please visit Isle of Man Transport.
---